Greens announce Sue McKinnon as candidate for Blain
The NT Greens today announce Sue McKinnon as their candidate for the Blain by-election.

Ms McKinnon, who formerly contested the seat for the Greens in 2005, is a long term Palmerston local and an elected member of City of Palmerston Council for 6 years.
Sue has strong credentials working in partnership with local schools, businesses, environment groups and government to achieve better outcomes for all members of our community.  The good governance she has displayed in Council makes her an excellent parliamentary candidate.
Her work in establishing the Mitchell Creek Catchment Landcare Group Inc contributed last year to her receiving the NT Individual Landcarer Award and the Inaugural NT NRM Champion Award.
"I'm standing to ensure this election addresses the pressing issues posed by growth in this electorate. The pressure for new suburbs in greenfield sites and as infill in existing suburbs is so great that we risk losing both our current way of life along with the remaining bushland of Palmerston which make our city such a great place to live.
"I'm also keen to address opportunities for strengthening the ties between the CDU Palmerston campus and our local community."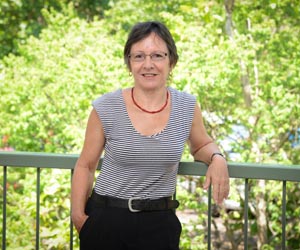 contact:
sue.mckinnon@nt.greens.org.au
0434 348 950

or
Owen Gale
convenor@nt.greens.org.au
0408 033 404