On September 28 the Government plunged millions of people into poverty by cutting the rate of JobKeeper.
When Parliament sits for the budget next week, the Greens will be leading a charge to overturn these unforgivable cuts to income support in the middle of the COVID-19 pandemic. We'll be asking every one of you to play your part in ensuring Labor and the crossbench support our campaign to leave no one behind.
Low income workers should not be punished during a pandemic. All while the government introduces tax cuts for the super wealthy.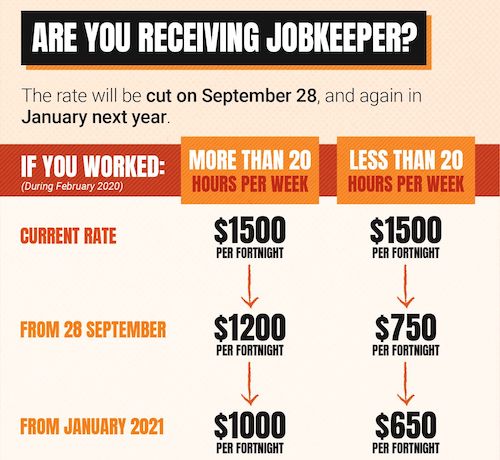 This doesn't just hurt individuals and families, the knock-on effects will also gut the economy. If the government want people out spending to stimulate the economy the government should be extending JobKeeper as well as expanding it to those who missed out.
JobKeeper must also be extended to all workers who need it and are still missing out, including:
Casual workers employed for less than 12 months
People on temporary work visas
International students
By not guaranteeing support to these individuals the government is leaving millions of workers stranded with no way to make ends meet. Temporary visa holders and international students are guests in our country and many have lost jobs and income. Our government expects other countries to look after Australians stuck there, and we should do the same for their people who are here in Australia.
Right now we're fighting to get the government to extend and expand JobKeeper.
The outbreak in Victoria shows how important JobKeeper is. People are locked down, doing their part to contain this terrible virus, and the government wants to throw them into poverty.
Sign our petition to call on the government to support all workers now.