Monday, April 13, 2015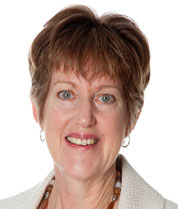 The annual NAPLAN tests will be held next month, with more than a million Australian students in years 3, 5, 7 and 9 to be assessed on their literacy and numeracy skills. 
Now in their eighth year, there is growing concern that the tests have drifted from their original purpose and are having a detrimental influence on the curriculum and student and teacher wellbeing.
NAPLAN tests were originally designed to collect important information about student achievement — to identify and support students who most needed help. But since the introduction of the MySchool website, which publishes school results online, more and more parents, teachers and academics are voicing concern that the test results are being misused. 
As the pressure to perform increases, the number of parents withdrawing their children from the tests is increasing every year.
Two years ago, I initiated a Senate inquiry, which found the MySchool site had created an unhealthy level of competition and taken the focus away from students.
My inquiry heard that teachers are feeling so much pressure they teach NAPLAN weekly to try to get their students up to scratch. This emphasis on rote learning comes at the expense of other skills like critical thinking and creativity, and important curriculum areas like science and the arts. 
We have NAPLAN training books on best-seller lists, young children having private tutoring for the tests and some secondary schools requiring NAPLAN results in their admissions process.
NAPLAN was not designed as a be-all-and-end-all assessment of student performance — and no child's education or opportunity should depend on their parents' ability to pay for private tutoring or test booklets. 
Before the election, the Abbott Government promised to overhaul NAPLAN testing to address these concerns — but just a month ago, they announced a new plan which will only increase the unnecessary competition between schools and create unfair contrasts.
The Australian Greens know that a simple literacy and numeracy test score shouldn't be used to represent or judge whole schools. A good school can't be defined by NAPLAN scores because NAPLAN can't tell you anything about a school's community spirit, their inclusive values or passion for a well-rounded education. 
NAPLAN is at its best when used to help parents and teachers assist individual students.
The Australian Greens believe it's time the ranking and comparative functions for individual schools on the MySchool site were removed. We want to put the focus back on kids and helping every child reach their potential.
Senator Penny Wright is the Australian Greens spokesperson for Schools and Secondary Education.