Friday, February 12, 2016
Issues that affect women may be discussed by men, but they are still more often than not seen as being of lesser importance, or are debated and handled in such a manner that the outcomes are not satisfactory. And so, with significantly more men than women in Parliament, we are not seeing our society or women's concerns properly represented.
International Women's Day is celebrated worldwide on the 8th of March, and as it approaches we take time to reflect on the progress we have made, to celebrate ourselves and each other, and to honour the women who inspire us and have paved the way for us.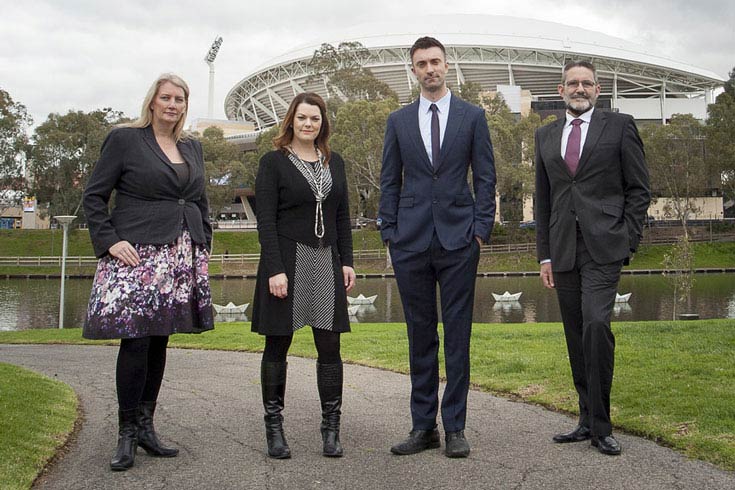 However, it is also important to recognise that while great improvements have been made, women around the world continue to be victims of injury, abuse, and discrimination. The past year - and the start of this one - have seen issues such as domestic violence and pay inequality become more prominent in the public eye, and some truly important conversations have been happening nationally as a result. But while these conversations are great, it is even more important that they are followed up with action - and while the Government and the Labor opposition are lagging in this area, it is important that the Greens stand strong in our communities and live our vision for social justice and gender equality. We need to be not only looking forward, but providing clear and practical pathways forward. 
This is why with International Women's Day coming up and a federal election approaching, now is a great time to reflect on some of the  amazing women we have representing us in our Parliaments, but it is also a great time to think about why it is so important to have more women elected into Parliament.
Not just the ironing
We know that women are more likely to understand the issues that matter more to women - such as child care, gender equality, reproductive rights, elderly care, and flexible work. With women underrepresented in our parliament (particularly on the Government's front bench!) it seems that these issues are not getting the traction or consideration that they need.
Beyond this, studies show that women govern differently. Women in politics tend to work more cooperatively and emphasise consensus building. Our current political cycle and narrative is so aggressive and adversarial, we can only dream of more bipartisanship and working across political lines for the benefit of our society.
But the major reason why it is important to actively ensure we have more women in parliament is that in a representative democracy, it is vital that every part of that democracy is proportionately represented. We currently live in a society in which people perceive a room as being dominated by women when they make up just 33 per cent of that room. Society is so used to seeing an underrepresentation of women in decision making roles or situations, that when women are vocal and present they are seen as overbearing. This is detrimental not just to women, but to our society as a whole, and it is vital that we fix this. By having more women in visible and effective positions of power - such as being elected as members of parliament - we can break down these perceptions and work towards gender equality in our society. The present lack of female voices in parliament is a symbol of the continuing unconscious male societal bias. It's also part of a current vicious circle in which women see no point in standing for parliament because it is viewed  as a male-dominated institution, or because they fear the added scrutiny under which female politicians are placed. 
Balancing act
So far, the Greens have been walking the walk - not just talking the talk - when it comes to gender-balanced political representation (though that isn't reason to not do better or to become complacent). Our Federal party room has almost equal numbers of men and women (poor Adam is lonely in the lower house!), and in South Australia we are proud to have two women and two men elected to represent us. It is vital that we continue to proactively encourage women to run as candidates, particularly in electable positions - not just when standing for local, state, and federal elections, but in internal elections as well. 
Here in South Australia we have just established a Women's Member Action Group, and we know that they have been very successful in other states and in the Young Greens. We are also looking forward to introducing and supporting some outstanding female and male candidates for the 2016 election which we are set to announce at our 21st birthday celebrations in March.