Thursday, August 11, 2016
Comments that "every vote counts" have never felt more real to me.
It seems the event we have waited for — being accepted as a party — has occurred, and the vote in the House of Representatives has increased.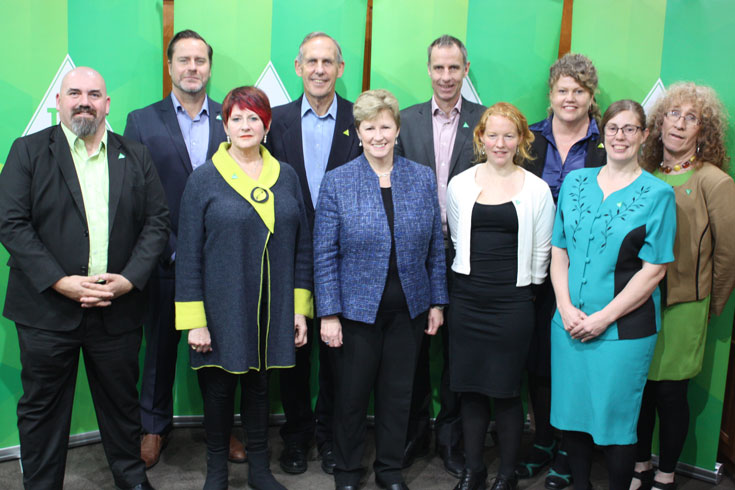 Good signs for our future planning as we now need to rethink, revision, and reinvent our methods and visions to gear up for the State and Council elections.
At a national level, statistics and reports indicate most votes come from the CBD areas of major cities. We need to broaden involvement in communities further out, and target Labor lands where the harsh realities of poverty and life hit the hardest.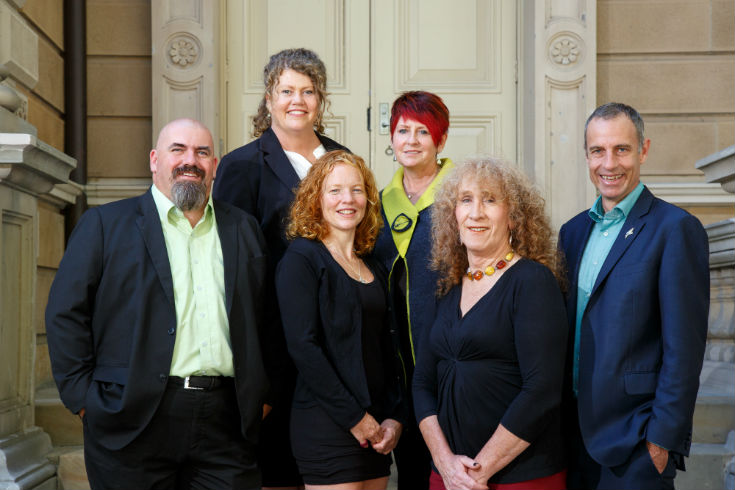 Scott Jordan (candidate for Braddon), Anna Reynolds (Senate support candidate), Jen Brown (candidate for Denison), Martine Delaney(candidate for Franklin),Terril Riley-Gibson (candidate for Bass), and Nick McKim (Senate candidate)
After our State de-brief, training of members to fill committee roles is a priority we need to address. It's easy to comment on what people can't do. However, people need to hand over or train up with mentors. The Party should invest in itself before spending monies on paid administration.
When planning for the future, we need to initiate a long term financial plan indicating how we can afford more paid staff. Personally, I feel we need to consolidate our monies to cover all election needs over the next five years. Focusing on fundraising for this aim would support the long term needs of volunteers and relieve older members of overload.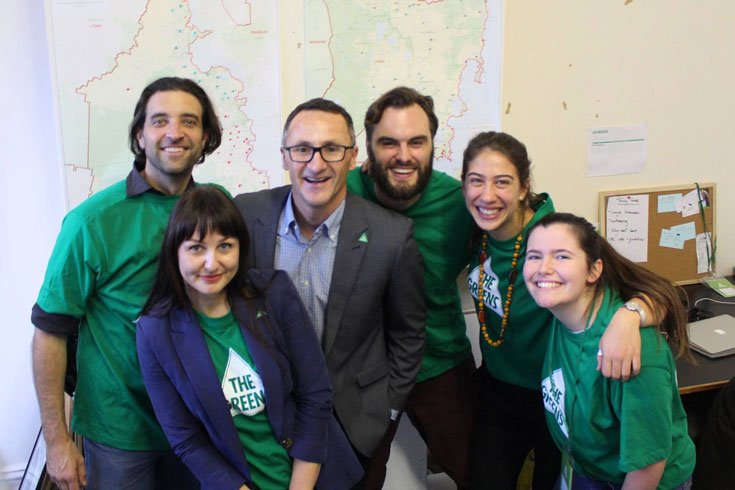 Tasmania shone with 880 booths attended by members and supporters across the State, and the exceptional organisers behind all of it, unpaid but not unloved.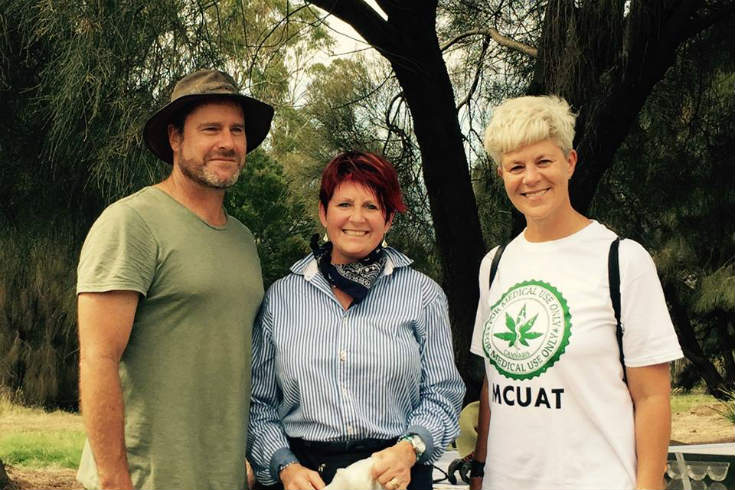 Peter, Terril, and Andrea
Let's keep the party momentum going and ramp up some good times for all of us to participate in, meaning more real parties and events to enjoy and bring new friends too.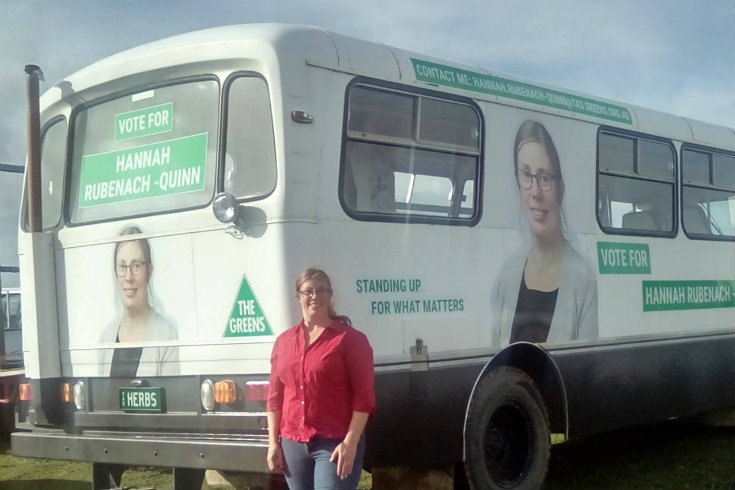 Hannah Rubenach-Quinn, candidate for Lyons and her fantastic campaign bus
All States have similar stories, and we all need to look at change and different methods of efficiency. These discussions on new ways forward are 'works in progress'. Step up, join in and share your thoughts and visions. We need you and you need us!