Hi, I'm Monica Tan.
I'm an author, college teacher, environmentalist and long-time resident of Beecroft. As the Greens candidate for Berowra I'm standing up for renewable energy, preserving bushland and high quality, free health care and education.
I care deeply for the environment and spent two years working for Greenpeace in Beijing on waste, air and water pollution and climate change campaigns. In my work as a journalist, including a two-year stint at The Guardian, I covered multicultural affairs, women's rights, Indigenous Australia and the arts, and got to the heart of what it means to be Australian and care for this country.
In 2016 I moved back to Beecroft determined to give back to the community. I love living in the Bushland Shire. I'm also concerned about how vulnerable we are to bushfires and the impacts of climate change. Berowra residents are frustrated by the lethargy of successive Liberal and Labor governments. The Greens are the only party sensible enough to provide concrete steps to transitioning to a renewable energy economy.
In the local community, I've been a prominent figure in the Stop Adani, marriage equality and Bag Free Beecroft campaigns. Last year I ran on a ticket for local government with current Hornsby Shire councillor Emma Heyde. Our campaign became a lightning rod for residents frustrated by rampant overdevelopment and a lack of transparency and community consultation from the previous council.
Born to Chinese Malaysian immigrants, I'm proud to live and work on Eora and Dharug country. Outside of politics I am currently finishing my first book for Allen & Unwin, titled Stranger Country. The travel memoir covers six months I spent driving 30,000km of dusty road on a once-in-a-lifetime solo road trip through outback Australia.
Contact Monica
The Greens are committed to a democracy that works for everyone, not just for the privileged few. There's much to be done and I need your help, so get in touch!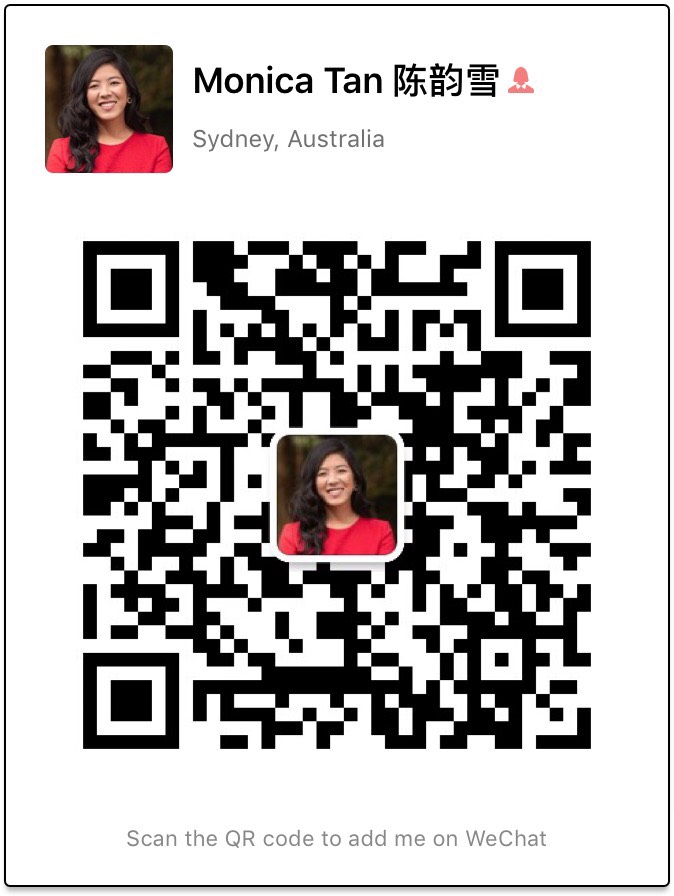 Find me on social media:
Close the Camps
We will keep fighting until every single person detained on Manus and Nauru is brought to freedom.
End Dirty Donations
Parliament should serve the best interests of all Australians. Those with wealth shouldn't be able to buy political influence on issues that matter to us all.
Stop Adani
Labor are so close to backflipping, we need to finish this campaign strong. Then we need to use the momentum to stop new coal for good.
Get involved with our campaign