Queenslanders are doing it tough. Multi-national mining corporations should be made to pay their fair share.
Every Queenslander has the right to live a comfortable and enjoyable life with access to quality education, a fulfilling job, healthcare, and an affordable home. But if we want any of this we need to ask massive corporations to pay their fair share.
In the last 10 years Labor and the LNP took over $14 million in donations from mining corporations. So it's no surprise that Queensland has some of the lowest mining royalty rates in the world. Billions in profit have flowed offshore, as the big parties let mining companies off the hook and wasted the boom of a lifetime.
In the last few years of thermal coal and gas production Queensland must make the big mining corporations pay their fair share. The Queensland Greens will raise an extra $20 billion over five years by properly taxing big coal and gas corporations.
Over the medium term the world will be transitioning away from thermal coal and gas. It's crucial that Queensland undertakes a jobs-first transition that puts people, not corporations, at the heart of our plan for the future.
By properly taxing the big end of town we'll be able to afford the billions of dollars of public infrastructure we'll need to transition to a new economy that will ensure prosperity and comfort for all Queenslanders.
Our Fair Share plan
The Queensland Greens believe that mining corporations should pay their fair share for selling our resources. We will raise $26 billion over five years by raising coal and gas royalties. This will raise an extra $19.7 billion above existing royalties and ensure we have the money to build a better future for all Queenslanders.
We will raise this extra money while still banning the expansion of coal and gas operations in Queensland. In comparison, Labor's plan relies on expansion of dangerous thermal coal and gas.  In other words, our plan raises $26 billion over five years and leads to a reduction in coal and gas production. Labor's plan raises $6.3 billion and leads to an increase in dangerous coal and gas.
The Queensland Greens will:
Increase the coal royalty rate from the current 7% to 18.75%

Establish the 18.75% rate as the flat rate regardless of the market price of coal

Increase the gas royalty rate from the current 10% to 18.75%

This will be levied via the net back method

Eliminate all state government subsidies to mining corporations, which we estimate totals $1.3 billion a year.
Announce a commission of inquiry into gas corporations dodging tax in Queensland and closing tax loopholes
Ban the expansion of coal and gas in Queensland.
We're Being Ripped Off
Mining corporations are getting special deals from the State Labor Government and it's costing Queenslanders billions of dollars a year in lost revenue.
Coal corporations only have to pay a 7% royalty rate when they dig up and sell our coal. Gas corporations pay even less. In comparison Canadian states like Quebec charge a 16% rate, while the US state of Texas charges 25% for gas.
Comparing mining royalty rates around the world
Current Queensland
Rate
Queensland Greens
Fair Share Rate
US Federal
Rate
Quebec
Rate
British Columbia
Rate
Texas
LNG Rate
7%
18.75%
12.5% *
16%
13%
25%
 
* US planning an increase to 18.75%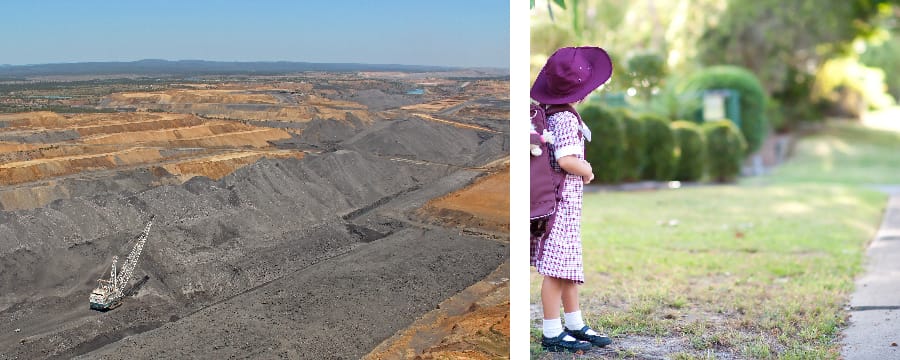 Coal
The Queensland Greens will increase the underlying royalty rate per tonne of coal from 7% to 18.75%. This would have increased revenue from $1.705 billion to $4 billion in 2015/16. Over five years our plan will raise $20 billion from coal royalties.
This factors in our plan to ban the expansion of coal and our assumption that the coal price will drop after 2017. Based on Queensland Government assumptions our policy would raise $29 billion over five years.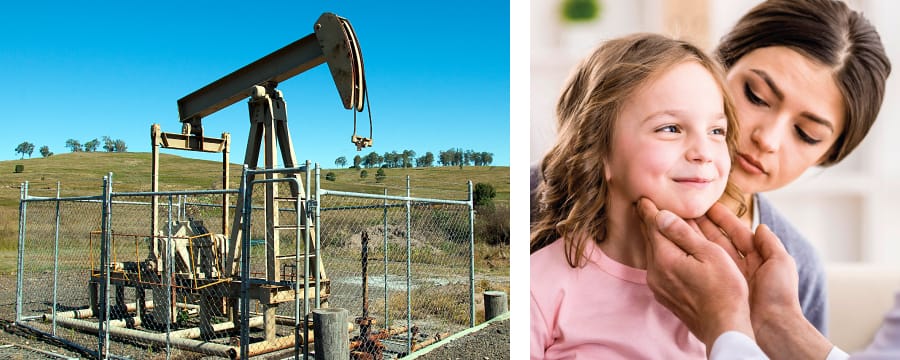 Gas
Despite Queensland gas corporations exporting billions of dollars worth of gas every year, the Queensland Government potentially lose money every year on gas exports. In 2015/16 the state earned just $36m through the Petroleum royalty (this is predominantly gas).
The Queensland Greens will ensure we get a fair price for gas. Using the net-back method, which effectively taxes the net revenue of gas corporations, the Greens will raise $1 billion a year. This represents 4% of the value of Queensland's gas, which the Greens believe is a very fair royalty and is comparable to Qatar and Indonesia.
Because of the damaging effects of CSG and offshore LNG the Queensland Greens assume there will be no increase in gas production over the next five years as our ban on expansion will take effect.
Cutting Subsidies
The Queensland Greens will ban all subsidies to the mining industry based on the principle that a fossil fuel company should pay the same costs for transport, power and infrastructure that the average citizen or business would pay. We estimate this to save $1.3 billion a year, for a total of $6.5 billion.
In a comprehensive report The Australia Institute found that between 2008/9 and 2013/14 the Queensland Government spent $9.5 billion on subsidies for the mining industry, effectively giving back most of the money raised via mining royalties.
Since then there has been no in-depth investigation into Queensland Government mining subsides. The Queensland Government do not provide any clear or transparent summary of the state subsidies given to the mining industry.
We estimate that the Queensland Government on average provide $1.3 billion a year in subsidies to the mining industry. We believe this a relatively conservative estimate given that in the period between 2008 and 2014 the average exceeded $1.5 billion.
Queensland Greens' Fair Share Plan
Compared to Queensland Government Policy
 
2017/18
2018/19
2019/20
2020/21
2021/22
 
Queensland Government Policy:
Coal
$2.75 bn
$2.2 bn
$2.2 bn
$2.2 bn
$2.2 bn
Gas
$0.147 bn
$0.194 bn
$0.248 bn
$0.296 bn
$0.296 bn
(Subsidies)
(-$1.3 bn)
(-$1.3 bn)
(-$1.3 bn)
(-$1.3 bn)
(-$1.3 bn)
Total
$2.1 bn
$1.6 bn
$1.7 bn
$1.7 bn
$1.7 bn
Five-year net contribution to state budget:
$6.3 billion
 
Greens' Fair Share Plan:
Coal
$5 bn
$4 bn
$4 bn
$4 bn
$4 bn
Gas
$1 bn
$1 bn
$1 bn
$1 bn
$1 bn
Total
$6 bn
$5 bn
$5 bn
$5 bn
$5 bn
Five-year net contribution to state budget:
$26 billion
Note: The Greens policy assumes both a drop in coal price and a drop in coal production when compared to Queensland Government's policies
---