Hi, I'm Kirsten.
I'm really excited to have been selected to run once again for the seat of McConnel. It's a privilege I don't take for granted.
With only a 2.9% swing needed to win McConnel, we can win.
For two decades, I've put my science, economics, and environmental knowledge to work, developing and delivering policies and programs to manage climate risk and support vulnerable Queenslanders. Throughout this, I've volunteered and advocated for our community, supporting organisations like the Spring Hill Community Group, local P&Cs, and the New Farm Neighbourhood Centre.
To run as a candidate while juggling work, raising a family and volunteering, isn't for the faint-hearted. But I am utterly committed to this community and to our future.
I am determined to push back against the domination of politics by big corporations and property developers that both Labor and the LNP have supported over the years. I am determined to fight for a public healthcare and education system that puts people, not profits, at its centre, and for a system that prioritises housing affordability and homelessness over big property developers.
I reject inequality and injustice in all its forms. I will forever stand strong with First Nations and LGBTQI+ people, asylum seekers, our homeless and other marginalised groups, who have been sold out by a broken system.
Our community deserves genuine democratic leadership that puts people and our planet first.
I am running because we need to end big money in politics. Our future depends on the health of our natural world, and our well being depends on our schools, hospitals, green spaces and small businesses. We must put a stop to unsustainable development and the erosion of our essential services.
I've been lucky to have been part of this incredible community for 15 years, and I am looking forward to showing Labor and the LNP just what it takes to be a real representative.
Get in touch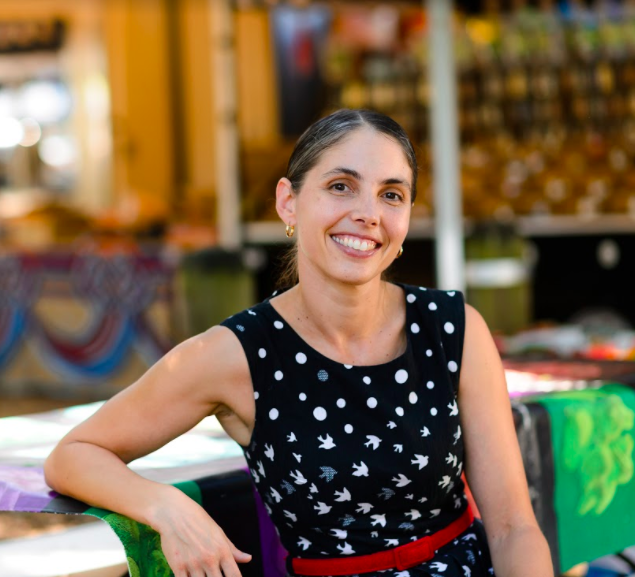 Get involved
Contact Kirsten