Samantha Dunn
Thursday, January 5, 2017
If we look at forest protection, it's pretty clear that the debate is over: Melbourne's trails Sydney by approximately 900,000 hectares of protected reserve.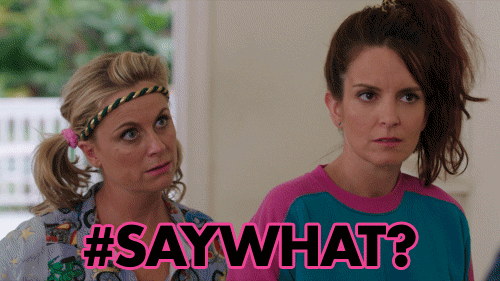 That's right. Almost a million hectares behind! 
It's good news for the Sydney-siders who get to visit the Blue Mountains National Park, which is only an hour from the CBD. It offers them the chance to escape the city grind and connect with nature.
But there's a simple solution to make sure Melbourne catches up: create the Great Forest National Park (GFNP).
And the good news? 89% of Victorians already support the establishment of the Park.
Obviously, there are more reasons than just competing with Sydney to create the GFNP (although it's a pretty good byproduct).
We need the GFNP because the current reserve system in the Central Highlands in Victoria isn't big enough to save the entire Mountain Ash forest ecosystem, which has been declared critically endangered, along with Victoria's faunal emblem, the Leadbeater's Possum. According to the IUCN (International Union for Conservation of Nature and Natural Resources), critically endangered is a term reserved for species that are "considered to be facing an extremely high risk of extinction in the wild." 
IUCN Red List - Full-size image | Source
These maps from Global Forest Watch are a clear demonstration of why we need to reserve an extra 335,000 hectares of Victoria's state forest through connecting reserves with the GFNP. Here's the map of tree cover in 2008 around Toolangi, showing how much tree cover was lost by 2009:
The red sections are lost tree cover. Absolutely devastating. (Maps: Global Forest Watch)
The enormous loss of tree cover is a result of the 2009 Black Saturday fires, which damaged 98,932 hectares of parks (90% of which was National Park), and 45% of the Leadbeater possum's habitat in the Central Highlands.
The GFNP would not only conserve these areas harmed in the fires and support affected towns, but would further safeguard against future extreme weather events which will likely increase due to climate change.
Evidence has shown that ecologically mature forests exhibit greater resilience to bushfire, whereas logging actually increases fire risk given that it increases floor-fuel and dries the forest out.
And if this wasn't even convincing enough…
The GFNP would be good for regional economies and communities
Nature-based tourism created through the establishment of the Great Forest National Park would be a boon for regional communities. The tourism industry in Victoria's direct and indirect contribution to Victoria's economy in 2011-12 was approximately $16.6 billion, and generated nearly 200,000 jobs. Local towns could be strengthened and given great opportunities with the creation of the GFNP. In the Yarra Valley and Dandenong areas specifically, we already know that the these spectacular forests draw visitors in: bushwalking and rainforest walks are already more popular as an attraction in the area than visiting wineries.
It'll protect our water and air quality and carbon-storing trees
This is not to mention the crucial role these forests play in creating clean air, water and carbon storage. To understand the value of forests in purifying our water, have a listen to Professor David Lindenmayer:
"Every time you have a glass of water in Melbourne,
it comes from a catchment like this."
Currently, native forest logging is occurring in a third of Central Highlands water catchments including the Thomson catchment that provides 60% of Melbourne's water. The GFNP would protect these catchment areas.
You can read more about our campaign to save these forests at Possums Not Paper.
We need to make sure these pristine forests are around for future generations to enjoy.
And to prove Melbourne is better than Sydney of course!
Boom! Melbourne mic drop.