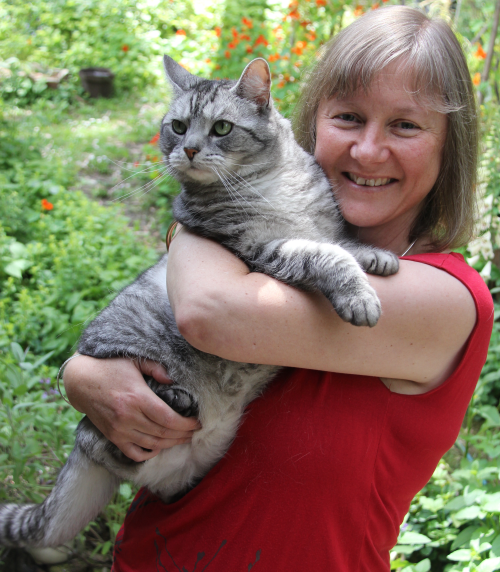 Why are you Green?
Because I care about our future and action on climate change, a healthy environment, social justice, equality and democracy are important to me.
What do you love about your local electorate?
Tree-lined streets, gardens and great coffee.
What issues are important to you?
Acting to prevent harmful climate change, shifting to renewable energy, fixing public transport, making sure we have a healthy environment and open spaces, looking after both young and old and bringing integrity back to politics. 
Who inspires you?
Everyday people who put their energy into making the world a better place.
Why should people vote Green?
Because you can trust the Greens to do what they say. We will bring accountability back to the parliament.
Coffee order?
Long macchiato.
Secret talent?
I cook a great shortcrust pastry.
Favourite colour?
Purple.
What makes you happy?
Being in the great outdoors.
Favourite animal?
The otter (must be my Scottish heritage!), panda (they're black and white like the mighty and magnificent Collingwood Football Club) and locally, the Leadbeater's Possum (super cute and Victorian - I'm parochial! - and we can actually do something to halt its downward spiral to extinction).
Favourite book?
'The Hitchhiker's Guide to the Galaxy' series.
WANT TO KNOW MORE?