Hi, I'm Luke and I'm your Greens candidate for Chisholm. 

For the past decade I've worked in fire services all across Australia in dozens of unique communities, talking to people about their needs and how a progressive approach to their community can be a positive change. 
My work has given me the opportunity to travel across our beautiful country. Through these travels, I have formed relationships with many Indigenous people across Australia. From agriculture and sustainability to arts and community, we have a lot to learn from our First Nations peoples. Our beautiful country needs to be protected. I have seen the devastation caused by the government prioritising their rich donors over our communities. 
We can and must do better. 
The Greens have a plan to work with our Indigenous communities to establish a path for sovereignty and Treaties, to close the gap, stamp out systemic racism and champion diversity in our communities.     
We have a plan to provide access to high-quality, free healthcare and education. We know that affordable housing and a strong social safety net that looks after us when we are out of work, as we age or if we have a disability is essential to ensure all of us have the basics we need to live a good life. 
I am committed to protecting our environment and everything that depends on it, including introducing a network of marine parks, ending deforestation, saving the Great Barrier Reef, protecting the Murray-Darling basin and stopping oil and gas exploration in the Great Australian Bight. 
I am running for federal Parliament because I want to be part of Australia's democracy for all of us, and help build a fairer system. The people of Chisholm want quality healthcare, education and housing that is accessible for everyone. But while the old parties keep accepting corporate donations, their wealthy donors will remain their priority – not us.  
We will bring political power back to the community and work towards a fairer system, and a government that works for all of us.
Will you help me make it happen?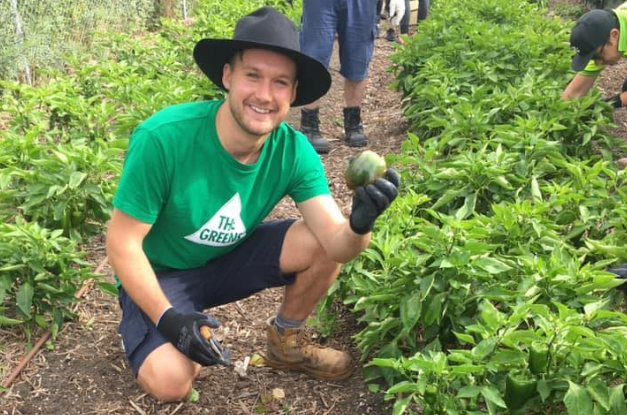 Get involved
Contact us
Email: luke.arthur@vic.greens.org.au
Phone: 9912 2992
Latest Campaigns
We can't do what we do without the support of people like you
Our State. Not For Sale.
The Victorian Labor Government are selling off important public assets, just like former Liberal Premier Jeff Kennett did.
Stop The West Gate Toll Road
We all want a clean and livable city. The West Gate Toll Road will entrench car and truck use for decades, contributing to pollution and congestion
Treaty
We are the only Commonwealth nation in the world that does not have a treaty with its First Peoples. It's time for Victoria to lead the way.