I am the MLC for Northern Metropolitan and the leader of the Victorian Greens. 
In 2017, I entered the Victorian Parliament representing the Northern Metropolitan Region in the Legislative Council. In the 2018 state election, I was re-elected to this position.
As an MP and the Leader of the Victorian Greens, I am a strong advocate for our environment and social justice. I have actively campaigned to save public housing, reduce gambling harm and for stronger action on climate change.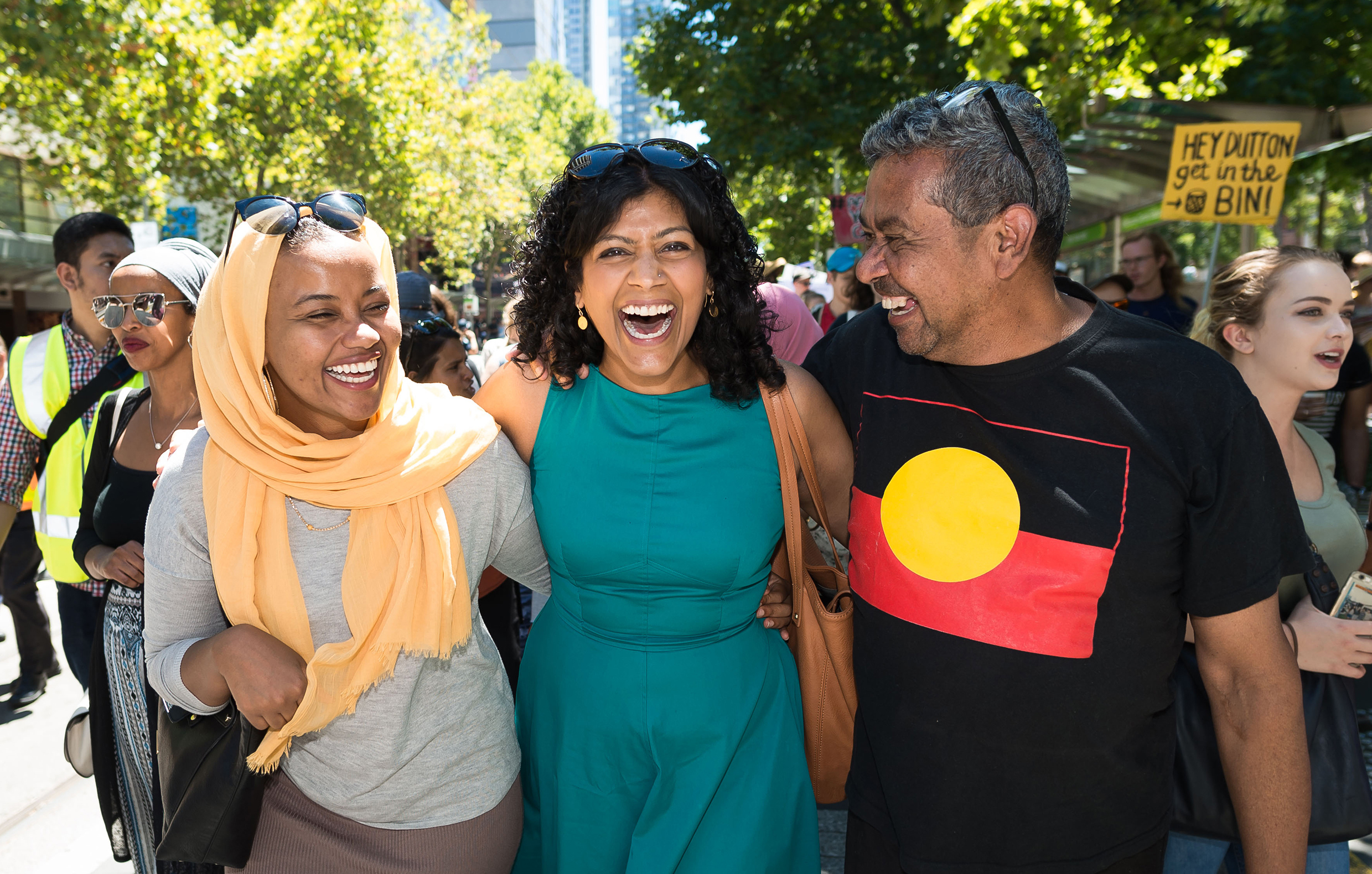 Prior to entering the Victorian Parliament, I was a social worker for over 15 years in the fields of drug and alcohol rehabilitation, international development, family services and in settlement services for newly arrived migrants from refugee backgrounds.
Alongside my social work career, I also spent five years as a Councillor at the City of Moreland, where I was elected the first Greens Mayor of Moreland in 2015. On council, I worked with my fellow Councillors to secure the largest funding commitment to environmental action in order to reduce Moreland's community carbon emissions to zero. I was also integral in increasing the council's cycling infrastructure budget by 75% in the first year, fought to protect residents' appeal rights in planning matters and voted against more poker machines in the city.
I hold a Bachelor of Arts, a Bachelor of Social Work with Honours and a PhD in Youth Sociology.
I believe in putting people first and I'm proud to be part of a party that has never taken money from corporations trying to buy influence - governments should always act in the public good, not in the interests of their corporate mates. 
I want our state to be all it can be by investing in world-class public transport, powering Victoria with 100% clean renewable energy, providing homes for everyone, protecting our forests from logging companies and returning essential services like electricity to public hands. 
Together, my team and I will represent your needs in parliament and build a future for all of us - not just the wealthy few. 
Portfolios
First Nations Justice
Multiculturalism and Anti-Racism
Public and Affordable Housing
Women, Gender Equality and Family Violence
Sustainable Cities and Planning 
Child Protection 
Veterans
Take Action
Get involved with Samantha Ratnam's current campaigns.
Our justice system should treat every single Victorian equally and fairly, regardless of your race or how much money you have.