We did it!
After 5 years of campaigning - because of us- it was announced last Friday that there will now be a Royal Commission into the violence, abuse, neglect and exploitation of disabled people.
But just as we thought we could celebrate it was revealed that Scott Morrison has appointed two people to the commission with serious conflicts of interest. John Ryan and Barbara Bennett have worked extensively in the very settings the commission has been set up to investigate.
This is not the Royal Commission we fought for. Will you join our calls for the commissioners with conflicts of interest to step down? Call the Prime Minister's office now - (02 6277 7700) and sign up to stay in touch with our campaign to #SaveOurRC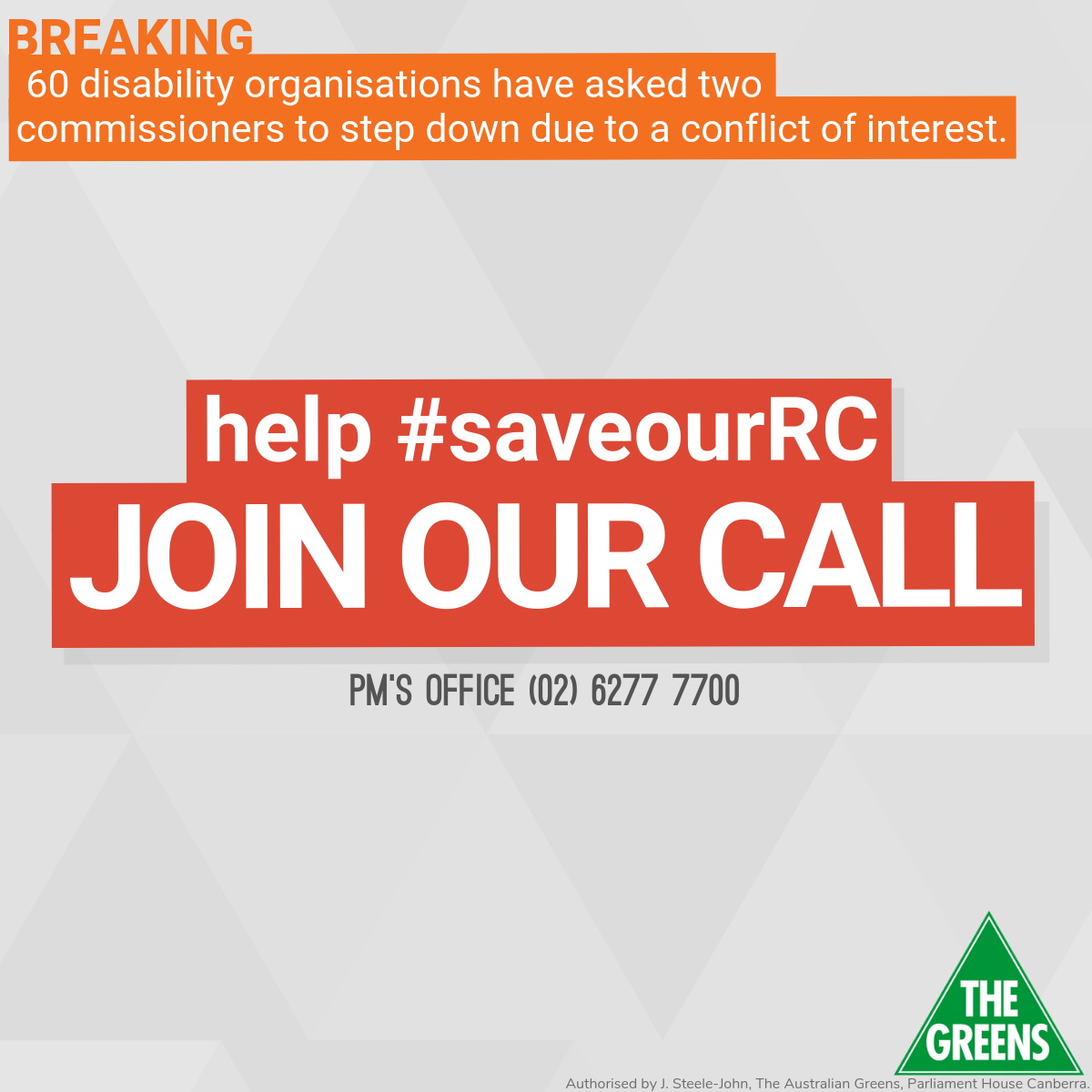 Join our mailing list and we'll keep you up to date on everything Royal Commission.