Hello, I'm Christine Terrantroy, and I'm excited to be your Greens candidate for Forrest at the upcoming federal election. 
I've decided to contest the seat of Forrest because I believe in a better future for all Australians. Addressing the long standing issues of climate, equality, accessibility, justice and political accountability are important in building progressive and caring communities.  
This election, I'm also excited to help return Dorinda Cox to the Senate - the first Aboriginal woman from Western Australia to the Senate. Respect for First Nations community, culture, land and waters needs to be at the heart of change in Australia. Alongside Dorinda, I'm supporting the call for a Treaty with First Nations people. We desperately need her voice and perspective in the Senate to drive progress in Federal politics.
The Greens have launched our Federal election policy platform, and we're the only party campaigning for action on the climate crisis with meaningful renewable and emissions targets, accessible and affordable homes, safe and accessible workplaces, cultural safety, and quality aged care. This is our last election for real climate action. The Greens are calling for a just transition towards renewable energy, which will help us to reach our 2030 climate-action targets while creating hundreds of thousands of jobs.
Since 2017, The Greens have advocated for real-time disclosures of all political donations. We have always refused donations from fossil fuel and mining companies, and we always will. The Greens believe in a grassroots democracy that is accountable to all Australians – not to environmentally harmful corporations. 
The major parties are afraid to properly tax billionaires and big corporations, because they remain dependent on them to fund their campaigns. By making mining billionaires and big corporations pay their fair share, we can build a better life for all of us by having mental health and dental in Medicare, building affordable housing and raising the rate of JobSeeker.
Supporting Australian farmers is a priority for the people of Forrest - and for The Greens. Our local businesses and community are enriched by the movement towards biodynamic and regenerative agriculture, and farmers rely on a stable climate and government support in order to do their jobs effectively. The Greens' policies for climate action, domestic ownership and regenerative agriculture will strengthen this vital industry.
Throughout my life, I have experienced poverty and unemployment, as have many in my community. I understand how the struggle to find work takes a toll on all facets of your life. The Greens will give working people more rights, increase wages, and outlaw insecure work. Workplaces and spaces for learning should always be inclusive and safe for people regardless of how they identify, and as a teacher I am passionate about creating spaces where equality and diversity are celebrated.
I have been a long term advocate for my local community. I practice a humanist approach to politics, and sustainability has been a top priority for me from a young age.  I was a core member of the Gasfield Free movement in the South West and have participated in peaceful protests as part of national campaigns: Water for Life, Gasfield Free, South West Lock the Gate movement and the Peoples Climate March. I've been proud to volunteer as an Animal Handler for Pet Therapy, with a state-wide Women's Group, a founding member of my local Town Team and a Shire Councillor. 
Action, justice and equality matter more than ever in this campaign. I can't wait to see you out there!
Contact Christine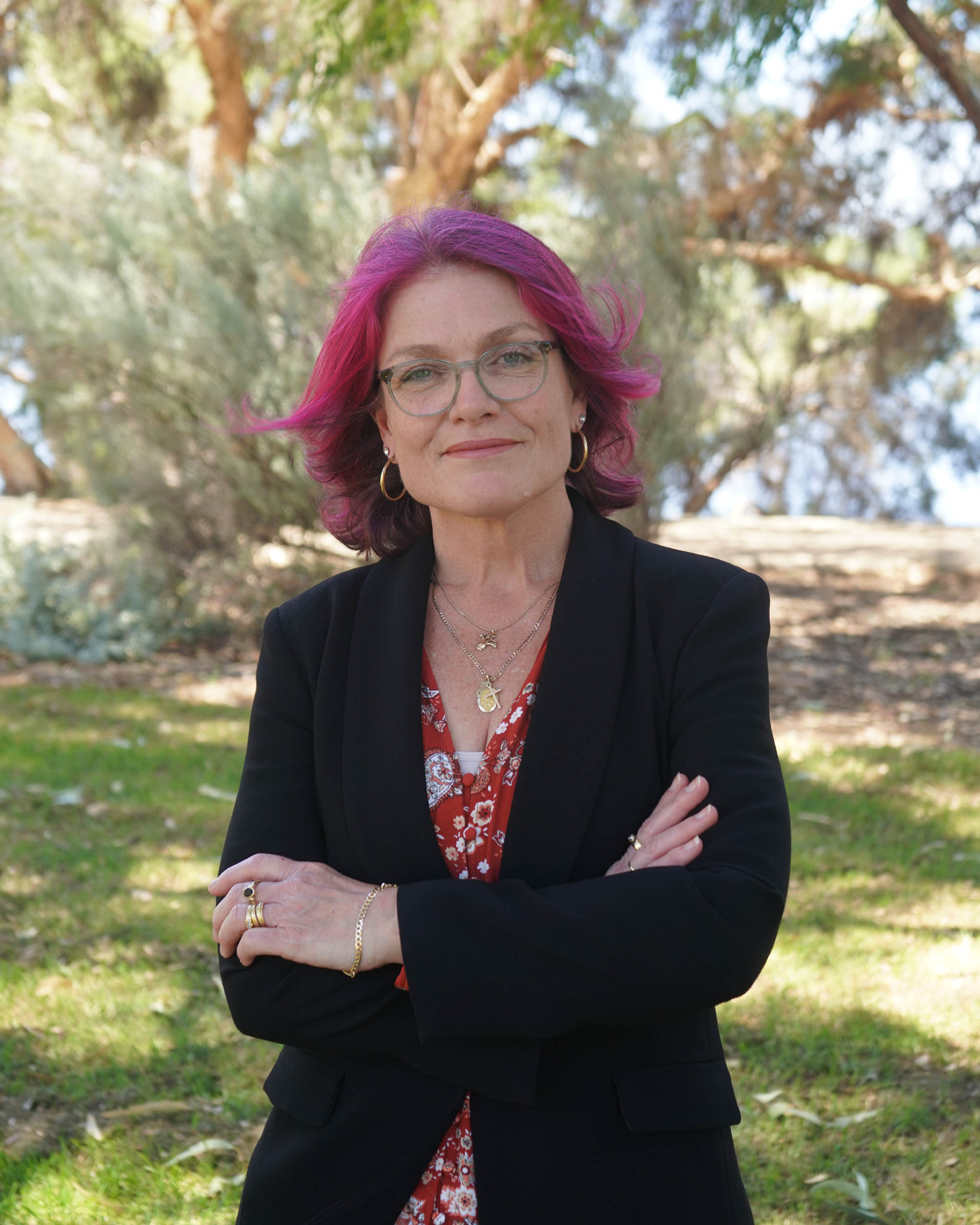 Email: office@wa.greens.org.au
Media: media@wa.greens.org.au
Phone: (08) 6365 2131