Hi, I'm Jodie Moffat, your Greens candidate for Canning.  I'm passionate about sustainability, accessibility, preservation and protection – for both people and planet.

Some of you may have seen me at the local supermarket or school. Some of you may know me from when I ran for the Greens in Mandurah during the 2017 state election; some may know me from my day job as a solicitor; others of you may know me as one of the editors of a recently published anthology about what it's like to be a woman over forty.
Living and working in Canning, I know that for many of us it's hard to make ends meet. Our power bills are rising, along with house prices and our cost of living. Our community is frustrated with the major parties, which have spent decades making it easier for the big corporations and lobby groups that donate to them – rather than doing what's best for all of us.
Everyone in our community deserves to have what they need to live a good life, including equal access to the same quality services as everyone else. Mandurah, where I live, no longer has a central public senior high school, meaning our kids have to travel further to get a government education – often on infrequent public transport – or families have to budget to send their children to the many private schools in the area.
We have precious few government funded health services in Canning, despite our growing population. Australia is a wealthy nation, but the major parties keep siphoning our wealth to big corporations and individuals through tax cuts and concessions, grants and subsidies. The major political parties are out of touch with ordinary Australians.
But the Greens aren't – we are a young party with fresh ideas, enthusiasm and dedication. The Greens will preserve Australia's wealth and beauty for all of us, not the privileged few.
In Canning, we have stunning beaches and coastline to the west and beautiful state forest and farmland to the east, north and south. As a lifelong environmentalist, I will ensure our community can access and enjoy Canning's precious places for generations to come. Sustainability, accessibility, preservation and protection will be my focus.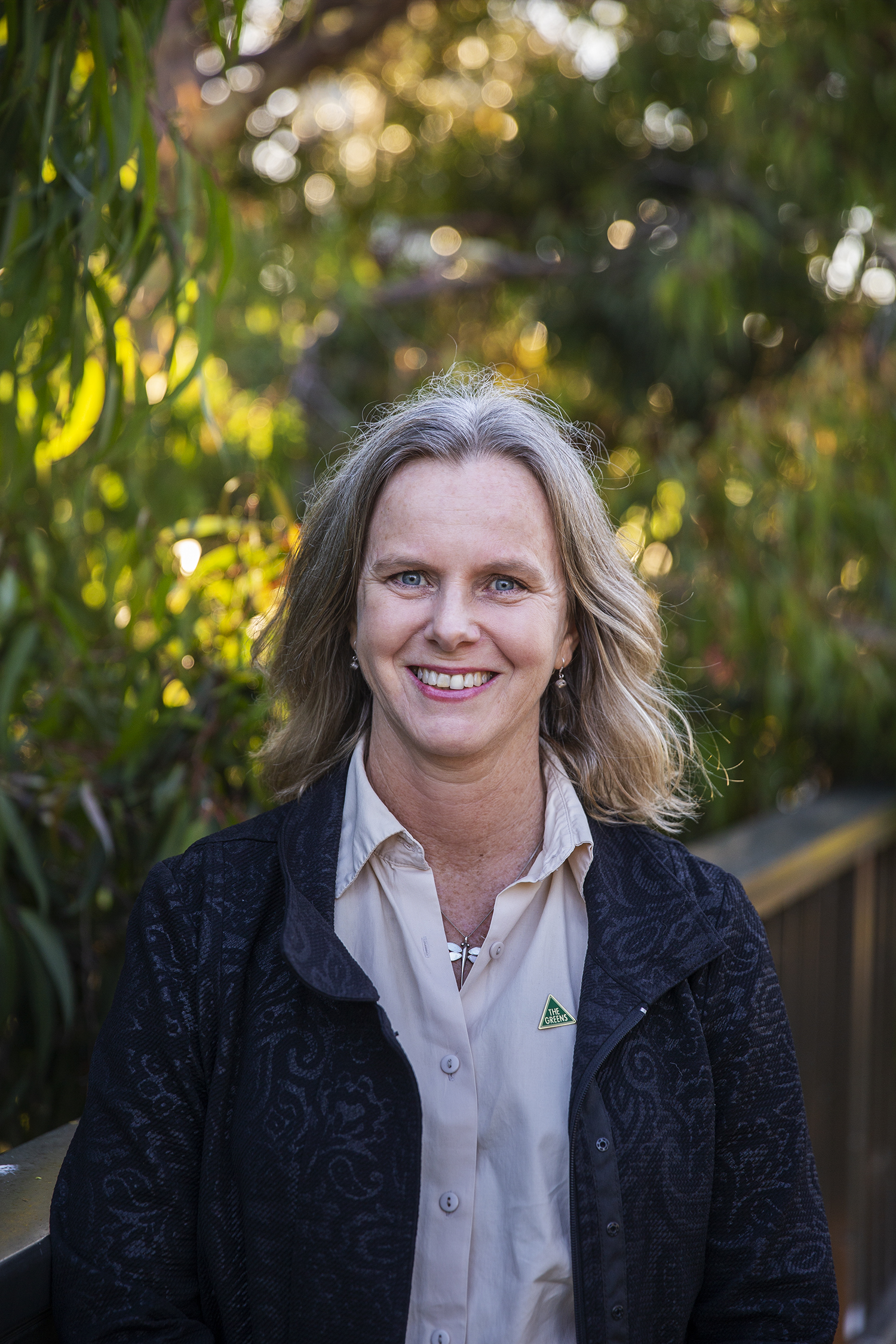 Get involved
Contact us