Welcome to Braddon Greens.
Convenor: Tom Kingston
We meet the first Tuesday of every month at RESEED, 30 King Edward St, Penguin at 7.30pm, opposite the Penguin Market
West Coast Local Group
For those on the West Coast, there is also a community of Greens within the Braddon branch who meet as a local group. Get in touch for more details.
WCLG Convenor: Matthew Ryan-Sykes
Contact: braddon@tas.greens.org.au
Or follow the West Coast Local Group on Facebook
Scott Jordan
Scott is a passionate Tasmanian. 
Whether it's fighting for the Tarkine, or a fair go for families and young people, he has a history of standing up - no matter how tough it might be. 
A vote for Scott and the Green team is a vote for 
Real protection of the Tarkine in a Tarkine National Park. 
Keeping Salmon farms out of Three Hummock Island and King Island waters. 
Removal of pokies from pubs and clubs in our communities.
A strong voice for north west and western Tasmania. 
Scott Jordan: 0428 300 324
scott.jordan@tas.greens.org.au
Sally O'Wheel
I'm standing for the Greens because people and the environment are what matters and the Greens stand for that. 
I want to leave my two granddaughters an earth that is habitable. Tasmania is uniquely beautiful. Let's not trash it for short term greed. 
My husband has a chronic illness and I know intimately the failures of our health system. I see the waste of public money when avoidable hospital visits occur because we cannot get someone to answer a phone. 
As a retired teacher I know that education is the key to prosperity. Here lies jobs, wellbeing and purposeful lives. 
Tom Kingston
I have been fighting for our planet for many, many years.
After working to educate students and teachers I decided to enter the political sphere so that my actions will directly affect the decision makers. The Greens are the only party that recognise environmental issues as crucial to all our political decisions. We all depend for our wellbeing on the environment in which we live. The Greens are the only party who consider this the key to all political actions. I hope you will support me as I continue to stand up for the planet and all that are part of it.

Julie Norbury
Working with tourism and environmental awareness in the North West has given me deep insight into the challenges and advantages of our area. I believe we hold in our hands a unique opportunity for Tasmania to lead Australia and indeed the world into a future that embraces the things we value most: community spirit, the abundance of the earth and the soul-preserving beauty of our natural places. As a mother I see the preservation of these values as my duty to my children.
The first Greens T shirt I ever wore said quite simply "The Future is Green. Vote for the Future." Now, in the 3rd millennium, that truth is self-evident more than ever.
Philip Nicholas



I decided to run for The Greens because I see great potential in new green industries and jobs for the North West.

I am a classical violin teacher with students from 4 years of age to 84 years of age. I decided to run for The Greens because I see great potential in new green industries and jobs for 
the North West in renewable energy and in harnessing new sustainable manufacturing techniques.
Save the Tarkine
Every where in Tasmania where Wilderness has been protected we see a surge in job opportunities. Far from 'locking it up' it attracts visitors from all over the world to our beautfiful region. We need such an attraction on the north west. In Bob Brown's words: 
'Natural beauty is priceless. That is, it has no dollar price tag. Yet surveys show it to be the single biggest attractant for potential visitors to Tasmania. These visitors, by the way, are happy to drive to already-accessible seashores, waterfalls, rainforests and unsullied rivers and to leave what little is left of our wildest heritage intact. Rather than logging, mining or dam-building, naturalness is now our island state's great job generator.'
We need to vote Scott into Parliament to achieve this for our region. He has tirelessly taken on the mining companies and logging companies. 
Fish farms
King Island is an amazing place.
 It has a spectacular natural environment, a vibrant community, and the King Island brand, built on a reputation for high quality, locally produced food and a warm Island-style hospitality. All around this country, regional communities are trying to replicate what the King Island community has built. It's inestimable value cannot be bought. It comes from a decades of passion, hard work and authenticity. Quite simply, the King Island brand is the envy of the nation.
 And right now, it is under threat.
 The Greens understand the importance of protecting both the King Island brand, and the King Island lifestyle. That's why, unlike our opponents, we will never support Tassal's dirty salmon farms in King Island's coastal waters.
 On March 3rd, I need your vote in Braddon to ensure King Island's brand and lifestyle are protected.
---
---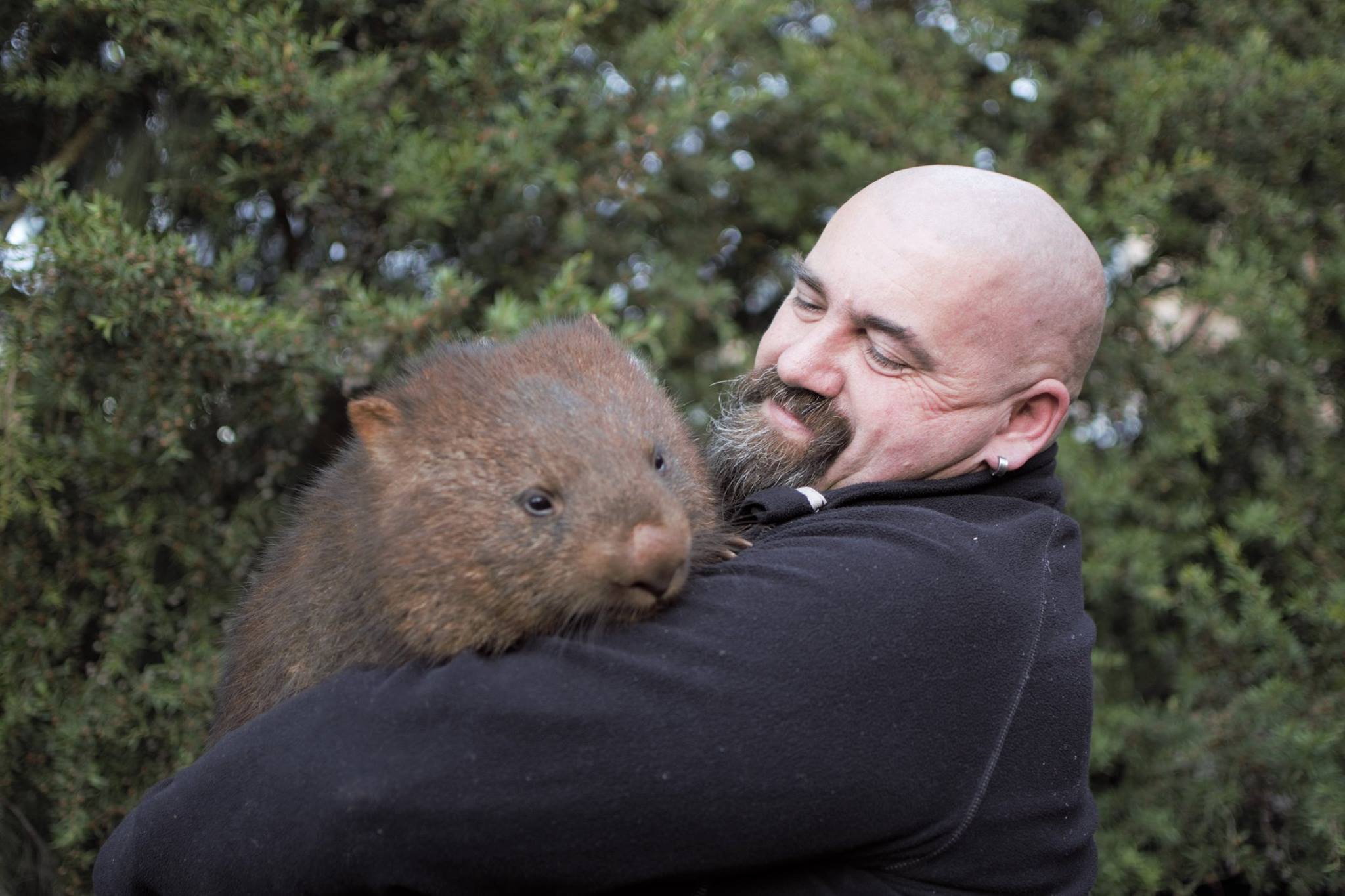 ---
Map of Braddon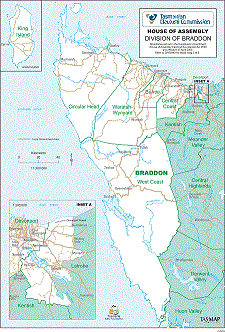 Click to see a larger version.