The Greens champion big, evidence-driven solutions to the major problems we're facing now: economic inequality, increasing cost of living, environmental destruction and climate change.

We have a comprehensive, fully costed plan and will be making exciting announcements in the lead up to the next election.
Together, we're building a future for all of us.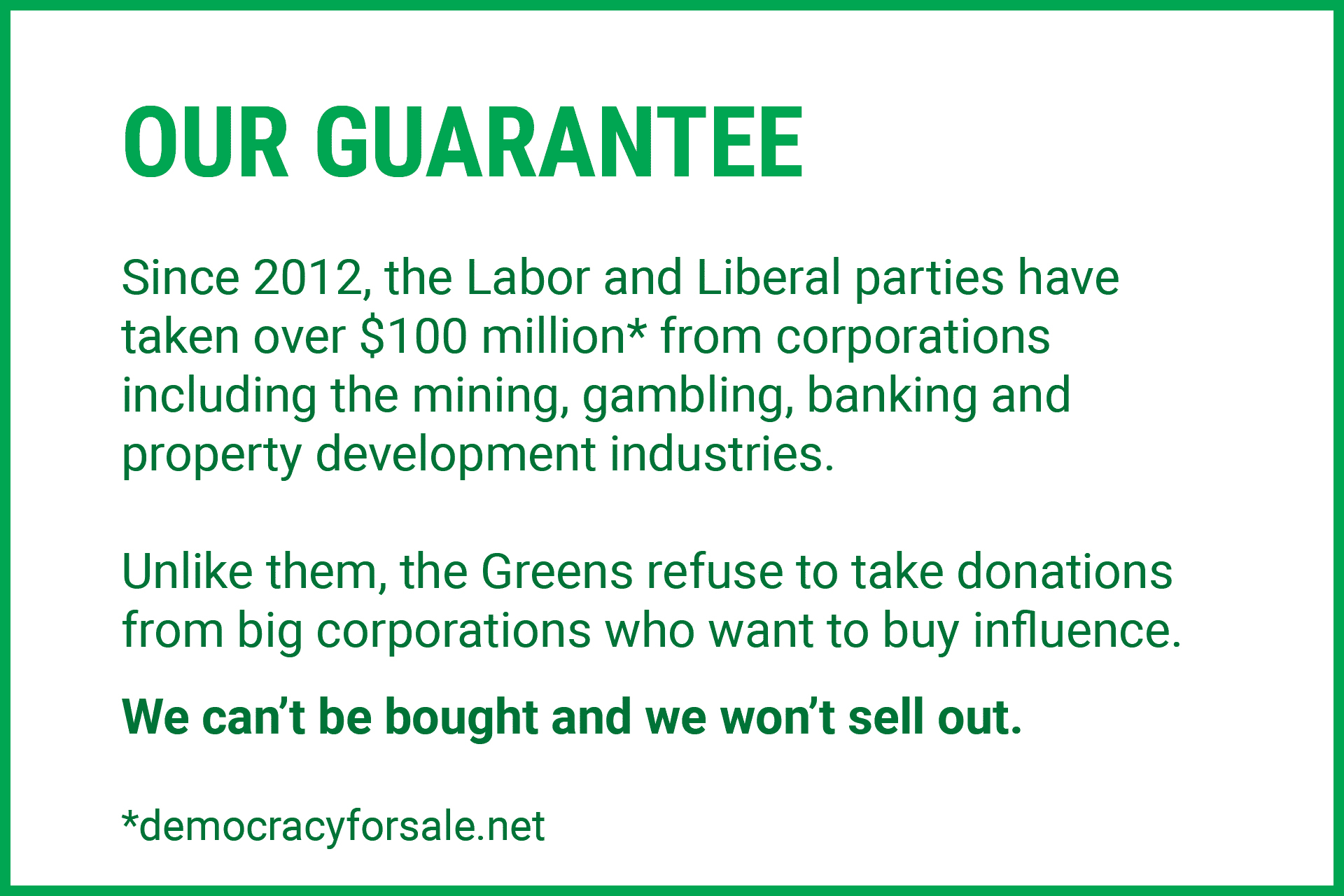 We believe an inclusive society is better for everyone. A fully accessible version of our platform will be available soon.