Hi, I'm Helen, and I care deeply about Hobart, our people and future.
I have been fortunate to represent the people of Hobart since 2005, with strong foundations in social justice and environmental causes. As a mother, practising Podiatrist and former manager, I use my voice and skills to "speak up" for Hobart. During the early stages of the pandemic, I helped ensure access to bushland and parks for physical and mental wellbeing, and argued for assistance for ratepayers and tenants in Council buildings to reduce financial hardship.
This special place we call home has seen many changes, and deserves to be looked after as it evolves. Building heights, our rich heritage, connection to our parks and bushland, protection of kunanyi and the Derwent/timtumili minanya, help make this place the best small city.
This October, your vote can make a real difference to Hobart's future. At a time when our city faces two existential crises of housing and climate change, we need leadership from a Council that can effectively rise to the challenge.
I want to continue that work to make Hobart the best it can be, for residents, visitors, and businesses, through fostering diversity, inclusion and connection.
Over the years, the Greens have helped Hobart achieve:
Housing and Homelessness commitment
Taking action to curb short stay accommodation march across our suburbs, through caps and rates changes.
A positive vote for kunanyi against the cable car proposal
Championing the Council's commitment to have zero waste to landfill by 2030 and phasing our single use plastics
Some bike lanes and footpath upgrades
Introducing the Healthy Hobart program for activities in our parks and gardens
Working with our amazing Bushcare groups to improve our bushland reserves #EcosystemRestoration
Support for a statewide waste levy and container deposit scheme
Improved dog walking facilities and also protection of native fauna from dogs
Strengthened action and commitments for aboriginal people, our youth and older citizens, people with disabilities and the LGBTQI+ community; Hobart should be a city for all
Many solutions take big picture thinking. I see the value in working with other councils on issues such as climate change – as chair of the Regional Climate Change Initiative, I have overseen valuable work on a Coastal Hazards Strategy and capturing southern councils' carbon footprints. Recently I represented the Lord Mayor in Canberra to meet with Ministers, crossbench and opposition members to identify ways to work with the federal and state governments to prioritise capital cities' major housing and climate change infrastructure.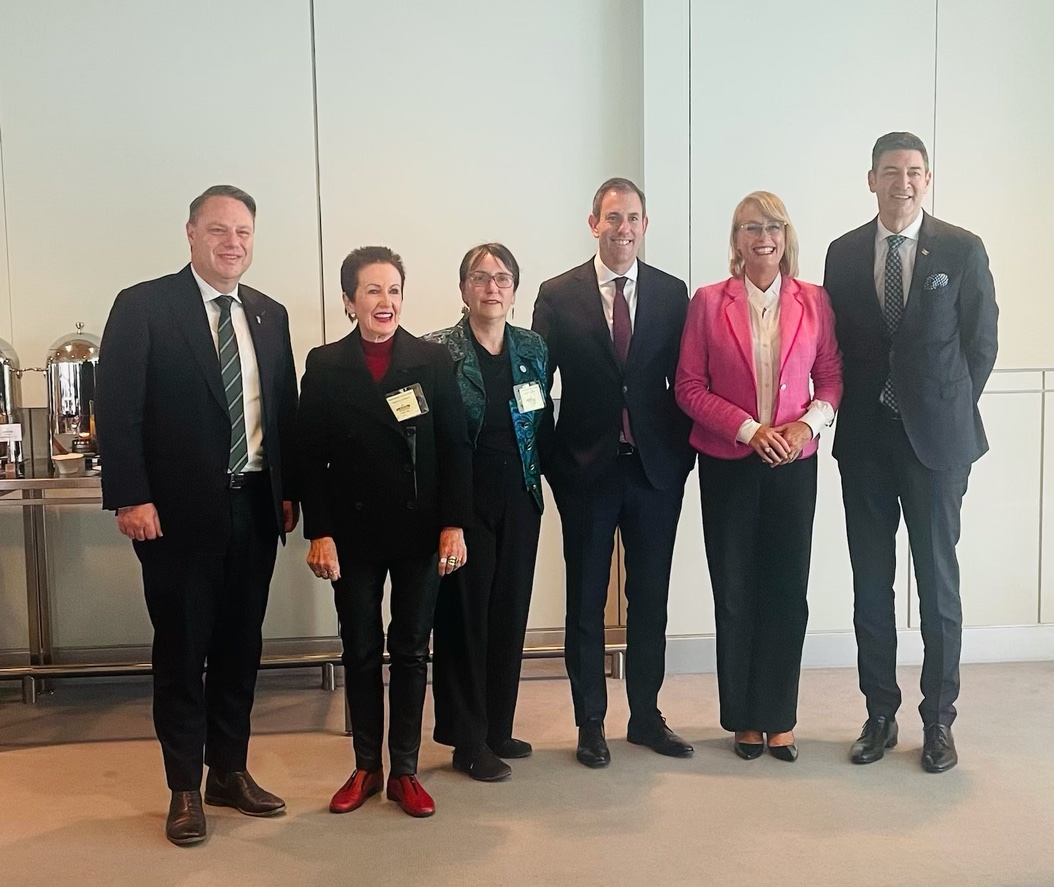 (In Canberra as part of the Capital City Lord Mayors meeting with Treasurer Jim Chalmers MP)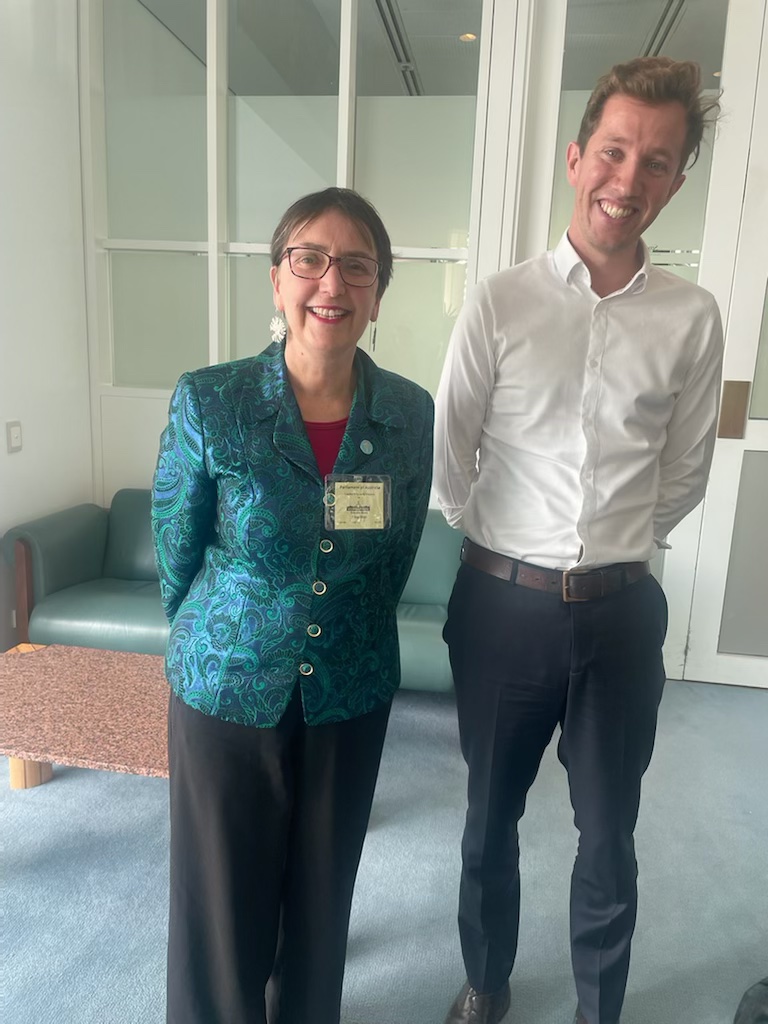 (Meeting Greens MP Max Chandler-Mather in Canberra to talk on issues on housing and climate change)
There is still much more to be done, and it will require a Council that has the will to respond to these major challenges. Over the course of next term if elected, I want Hobart Council to:
Continue to seek real solutions for housing so that Hobart can be Everybody's Home 
Improve the rollout of responses to climate change through community resilience-building, mitigation and adaptation measures.
Ensure green spaces flourish and are accessible
Strengthen social, pedestrian and bike infrastructure to better connect our communities
Improve the planning experience, for both applicants and representors
Encourage the benefits of developer contributions which improve the public realm
Provide better coordination to support those running businesses and who want to and are attracted by Hobart's brand.
Spearhead a coordinated approach to sports facilities across southern Tasmania
Increase the number of fenced off-lead areas for dogs
This election, you can make the difference by voting for candidates who can work collaboratively. I ask of you 3 things:
Keep your candidates accountable by reminding them what you want for Hobart.
Vote 1-5 Greens for strong representation – Helen Burnet for Deputy Lord Mayor, Bill Harvey for Lord Mayor, Bec Taylor, Gemma Kitsos, and Nathan Volf. Vote 6-12 for other candidates who, if elected to Council, CAN make the changes our city needs.
Ask 10 friends to make their vote count too!
CLICK HERE FOR THE HOBART GREENS' HOUSING AND HOMELESSNESS STATEMENT
CLICK HERE FOR POSITION ON UTAS MOVE FROM SANDY BAY TO THE CITY
Hero image credit: Peter Mathew