Hi I'm Tomas,
Your Greens candidate for Warrandyte this by-election.
I'm a local councillor, public transport advocate and a proud member of the LGBTQIA+ community. Growing up in Donvale, I deeply appreciate our unique communities and precious environments and understand the need to protect them. 
Our electorate has been taken for granted by the major parties for too long, and it's time for change.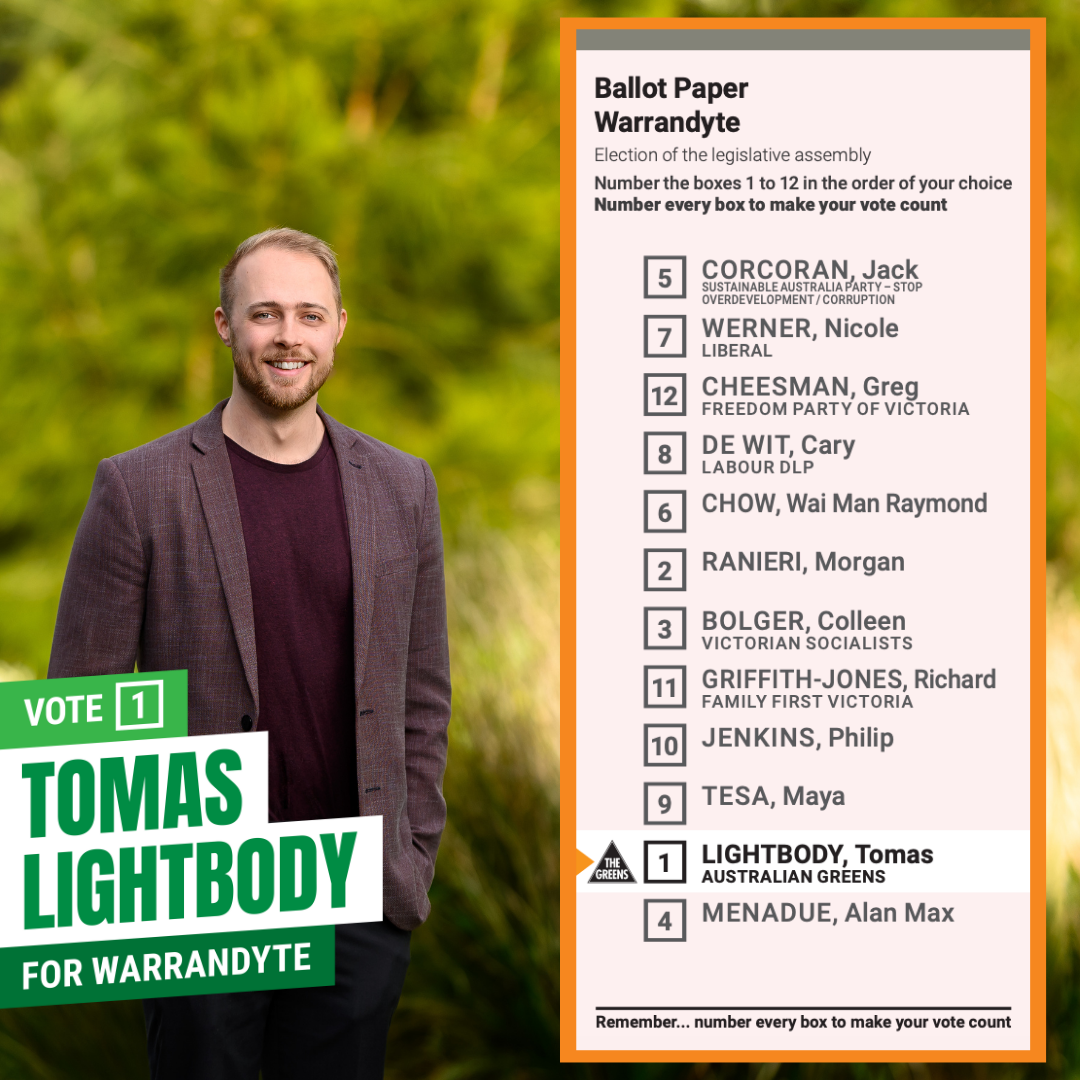 We need urgent action to address the rising cost of living. Education, health, aged care, and public transport haven't received the attention that we need, and our community has struggled to attract crucial investment in infrastructure and urban planning.
Along with my experience as a community leader, my postgraduate studies in architecture and design have taught me how even the smallest of changes can make a massive impact in our community. With your support, we can improve the quality of our neighbourhoods and create a resilient local economy.
This election, you have a choice. You can vote for another backbencher from the major parties, or you can elect a strong, progressive representative who will fight for our community.
More Greens in parliament means we can hold the Government to account, and push them to go further and faster on the things that matter most.
OUR PLAN FOR WARRANDYTE

Will you help power my campaign? Unlike Labor and the Liberals, we don't accept donations from coal and gas corporations. We have something far more powerful - we have you. Thank you for your support.