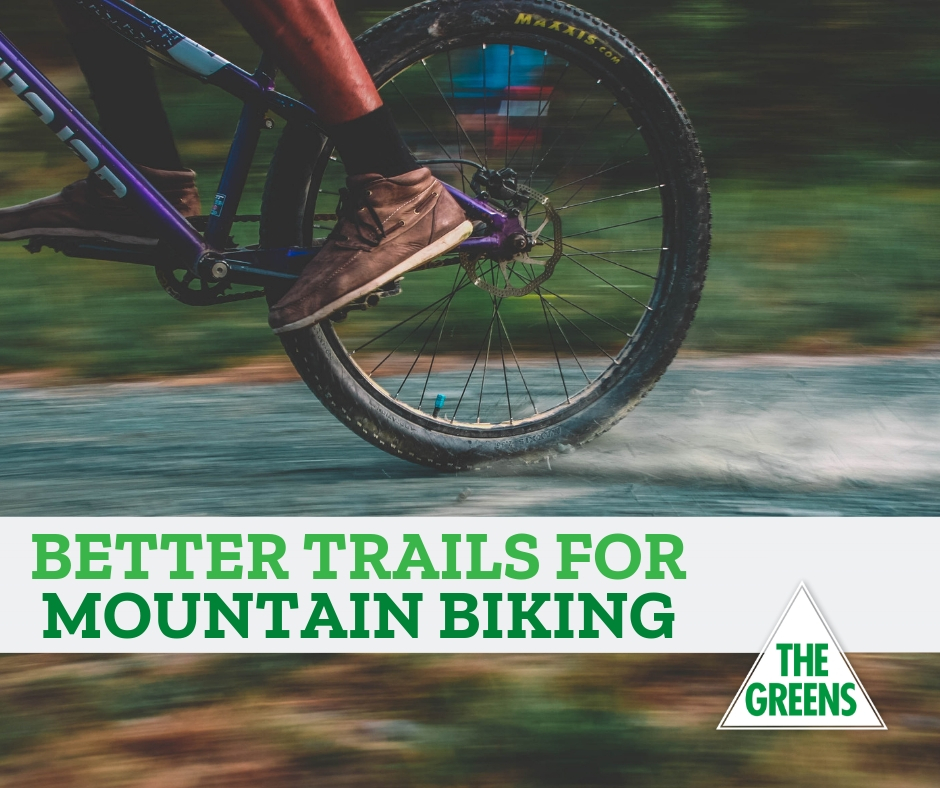 We need more investment to ensure Canberra is a leading mountain biking destination.
"We're really fortunate here in Canberra to have a location that is great for mountain biking and other outdoor recreation. As the 'bush capital' we have beautiful natural environments close to, and integrated with the city, making these activities a convenient and enjoyable," Shane Rattenbury, ACT Greens spokesperson on sport, recreation and tourism said today.
"We really need more investment in these activities, and in places like Stromlo Forest Park, which hasn't received upgrades for many years. A significant number of popular trails at Kowen Forest have also been removed due to logging.
"This is investment that benefits Canberrans: activities in nature are important for people's health and wellbeing, and sports like mountain biking are increasingly enjoyed by families. There are also opportunities for Canberra to attract the growing tourism market interested in these activities.
"Unfortunately in recent years we've seen Canberra lose its status as a premier destination for mountain biking, and we'd like to see the Government make strong efforts to reverse that.
"The investment needed is actually relatively minor and can go a long way. We've also a keen and active volunteer community willing to help with tasks like track building and event organising. A relatively modest amount of investment in this area can really go a long way," said Mr Rattenbury.
The Greens recently made a submission to the 'best of Canberra mountain bike experience' consultation. It recommends:
Stromlo Forest Park should be expanded and improved, in terms of facilities and tracks

Investment should be made to improve existing mountain biking areas, and to develop new areas, including infrastructure and trails

A dedicated tourism campaign should promote mountain biking in Canberra, and a user-friendly landing portal should be built to assist tourists considering visiting

The economic value of planted forests should include their recreational value, not just the value of timber felling

Trail development should only be done in an ecologically sensitive way and sensitive environmental areas should remain protected and off-limits to mountain biking.

The Government should look for opportunities to advance other outdoor recreation activities, like walking, running and horse-riding, in a complementary way.