Parking demand at Cooleman Court has increased over the last few years because of the growth in Molonglo and lack of shops there. 
The Government is currently looking at building a new car park at Cooleman Court in Weston Creek. However, there are no easy sites left.
The Government's proposal would mean removing trees and grass on a site that's currently open space, but is land-banked for community facilities. It would also back on to established townhouses and could reduce residents' quality of life.
Where would the proposed car park go?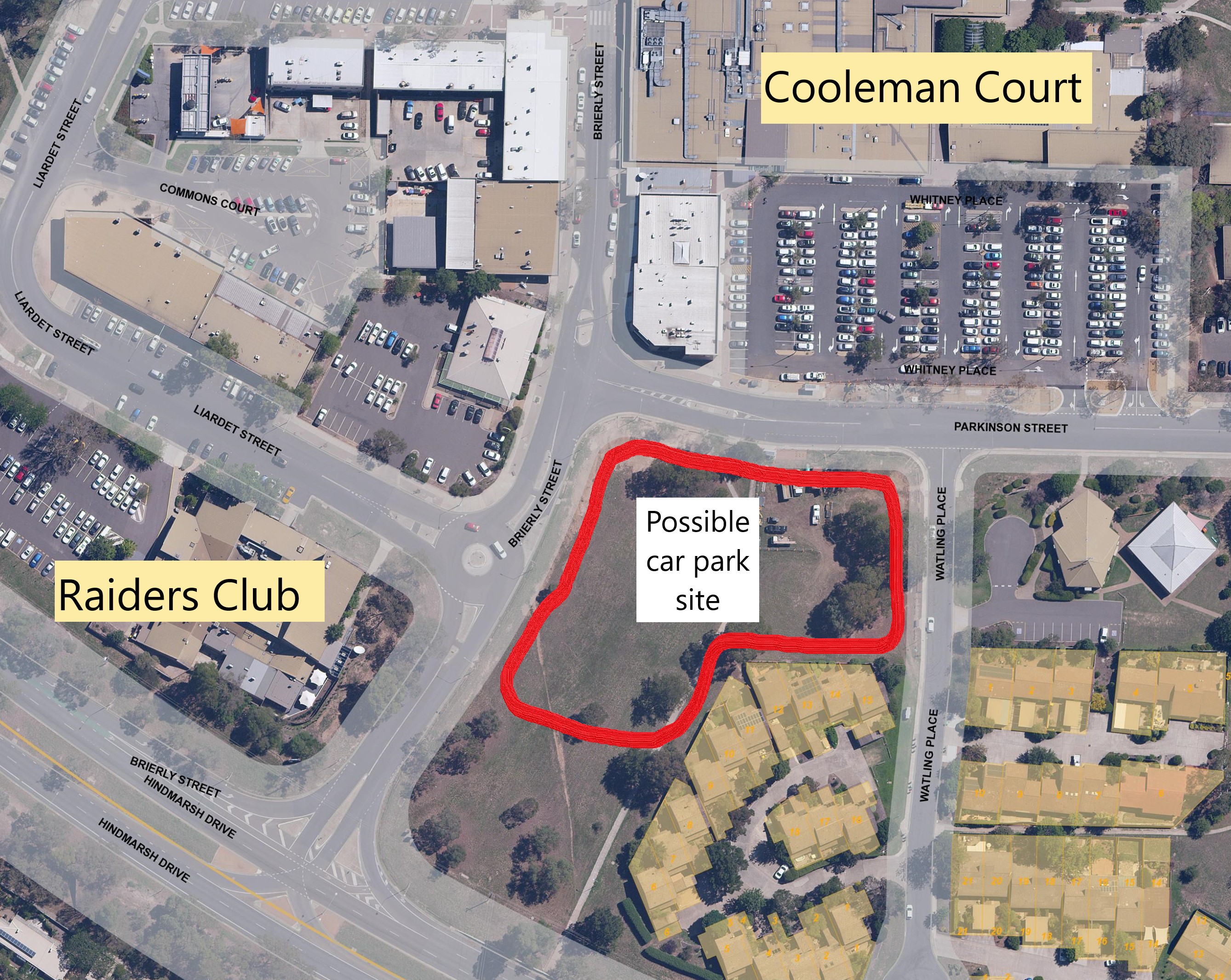 What do you think? We'd like to hear from you.
Caroline Le Couteur, our Greens Member for Murrumbidgee, would love to hear from you.
Let us know what you think about this proposal by clicking here.