Labor is abandoning public housing in the middle of a devastating housing crisis. They're choosing to funnel profits to private developers instead of building more public housing on public land. 
When Labor hands over public housing for private profit, it's only making the crisis worse. Already 11 public housing estates in Melbourne have been privatised, with more on the chopping block. 
Labor's model leaves 120,000 people on the public housing wait list, while wealthy property developers make millions in profits. 
We need to keep these public homes in public hands. 
The Greens want to build 100,000 new public homes, and support public housing residents by keeping public land in public hands.  
We won't stop fighting for the Victorians that Labor's plan has failed, those struggling to pay the rent or buy a house, stuck on waitlists, or homeless.
✍️ Add your name to the campaign and, together, we can protect public homes.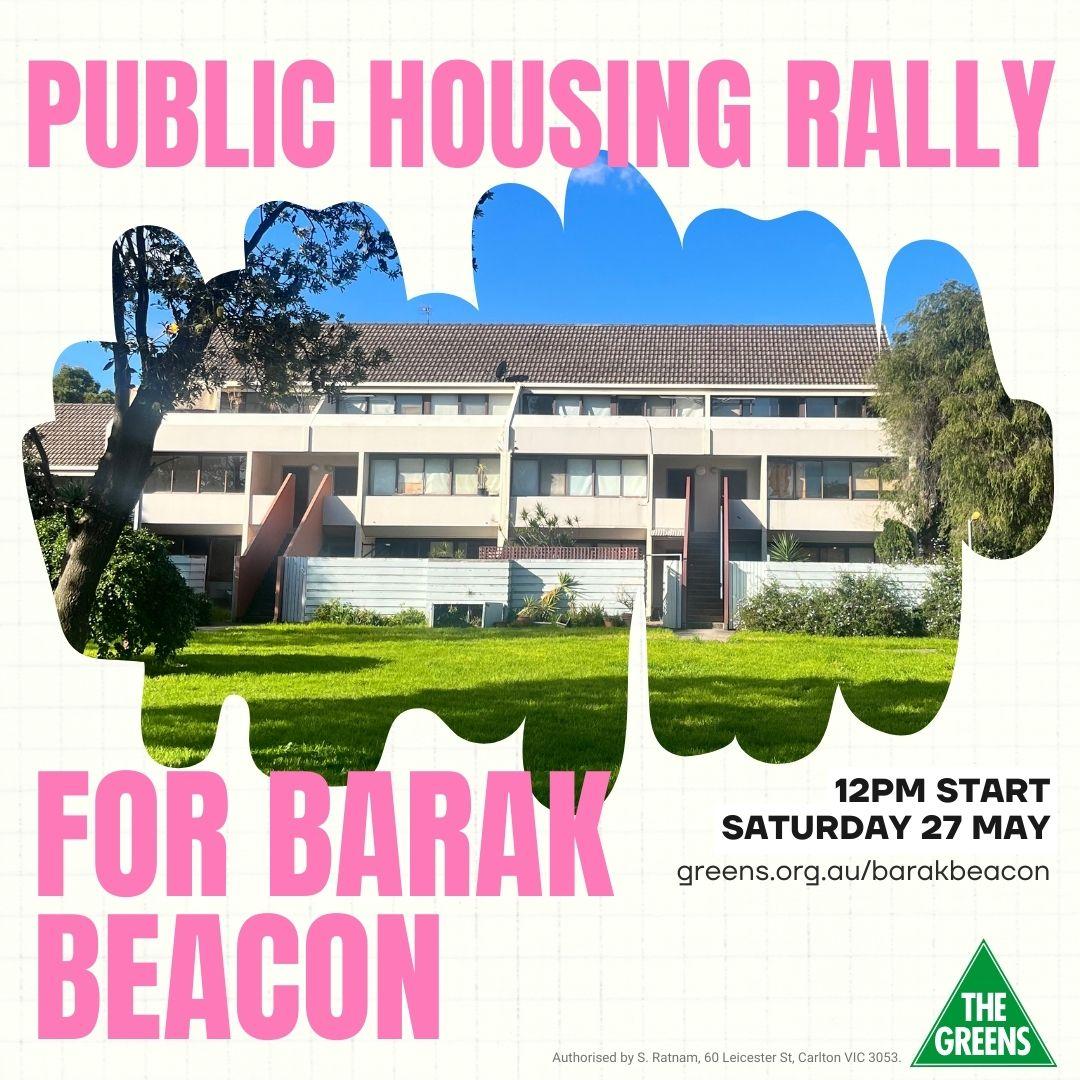 GET INVOLVED: RALLY AT BARAK BEACON

Barak Beacon is the next community on the chopping block and you can be sure it won't be the last. 

Right now, we need to act in solidarity with the Barak Beacon community to protect public homes. 

Join Adam Bandt, Leader of the Australian Greens; Samantha Ratnam, Leader of the Victorian Greens and MP for Southern Metro, Katherine Copsey on Saturday 27 May from 12pm for a rally at Barak Beacon. We're coming together to let all public housing residents know, they are not alone. 

On Friday 26 May, we'll be getting together for evening of painting banners and eating free pizza in preparation for Saturday's #ProtectPubicHomes Rally. If you'd like to come, register here so we can order enough pizza! 

RSVP HERE