Richard Di Natale was the leader of the Australian Greens from 6th May 2015 to 3rd February 2020. He was elected to the federal parliament in 2010 and was the Greens' first Victorian Senator. 
 
Prior to entering parliament, Richard was a GP and public health specialist. He worked in Aboriginal health in the Northern Territory, on HIV prevention in India and in the drug and alcohol sector. 
 
Richard champions evidence-based solutions to the major problems facing our community today: climate change, growing economic inequality and the destruction of our environment. 
 
Richard firmly believes that our democracy should be transparent and work for all of us, not just those who can buy a seat at the table.  He is a leading voice in the campaign to clean up politics by ending corporate influence and donations to political parties. 
Richard's achievements in parliament include working in the team that negotiated the Carbon Price with Julia Gillard's Government in 2010, which saw billions of dollars flow into renewable energy projects from the Clean Energy Finance Corporation (CEFC) and Australian Renewable Energy Agency (ARENA), negotiated billions of dollars in Medicare funded dental care; and got $250 million of tobacco money out of the Future Fund. 
As party leader he won cross-party support for a federal ICAC to clean up politics and passed a bill to establish one through the Senate; drove the push for the much-needed royal commissions into the banking and disability sectors; secured $100 million dollars for Landcare and championed medicinal cannabis and drug law reform. In Parliament, Richard consistently pushed to put the climate crisis on the agenda; and fought for higher standards for MP's - leading the Australian Greens walkout during Pauline Hanson's racist and bigoted maiden speech to the Senate in 2016.
Richard also led the Greens to their second highest ever election result in 2019. 
 
Richard, his wife Lucy and two young sons live off the grid on a farm in the foothills of Victoria's Otway Ranges. The son of Italian migrants, Richard grew up in Melbourne.
Contact Richard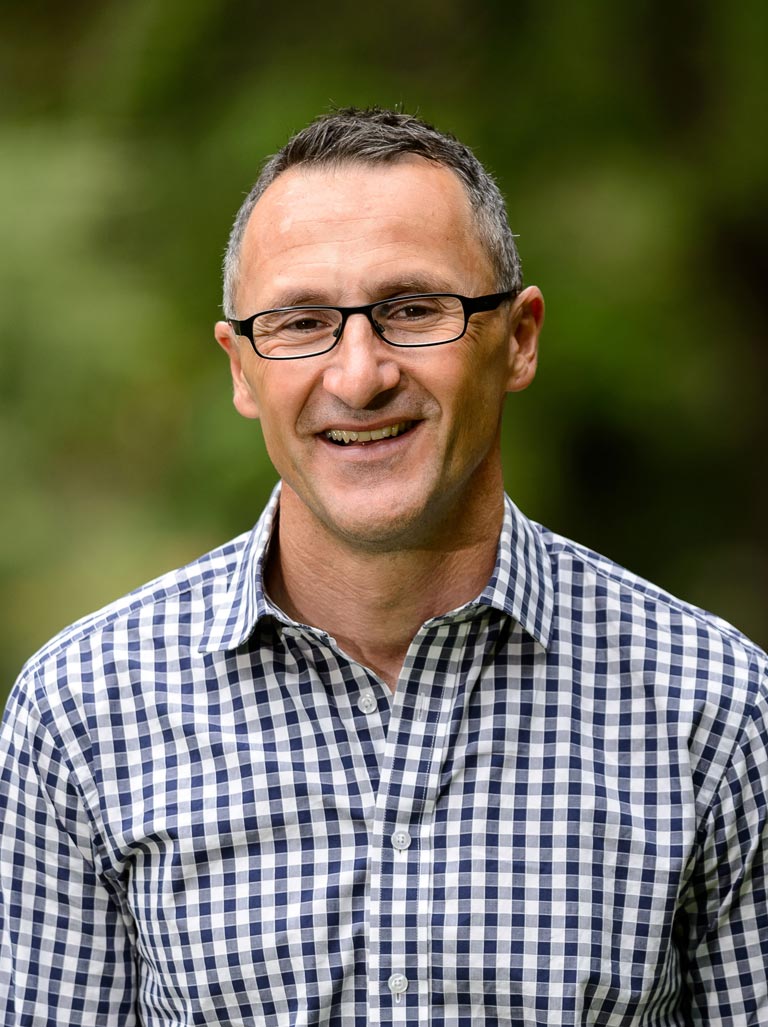 Victorian Office
Phone (03) 9232 8140
senator.dinatale@aph.gov.au
4 Treasury Place
East Melbourne VIC 3002
Parliament Office
Phone (02) 6277 3170
S1-49, Parliament House
Canberra ACT 2600
Take Action
Get involved with Richard's current campaigns.
Legalise It
Let's get real about cannabis. The war on drugs has failed. The reality is that Australians choose to use cannabis. Let's just legalise it.
Climate Emergency
I call on all Federal members and senators to support a declaration of climate emergency by the Australian Parliament.
Pill Testing Saves Lives
We're not just going to sit by and watch people die needlessly. It's time to start treating drug use as a health issue, not a crime.