Australian Greens Parliamentary Leader Richard Di Natale was elected to the federal parliament in 2010 and is the Greens' first Victorian Senator.
Prior to entering parliament, Richard was a general practitioner and public health specialist. He worked in Aboriginal health in the Northern Territory, on HIV prevention in India and in the drug and alcohol sector. His key health priorities include preventative health, public dental care and responding to the health impacts of climate change.
Richard's achievements in parliament so far include securing almost $5 billion towards Medicare-funded dentistry, winning a campaign to divest $250 million worth of tobacco stocks from the Future Fund, and spearheading Senate inquiries into many issues of public significance such as dying with dignity, superbugs, hospital funding, budget cuts, medicinal cannabis, air pollution, pharmaceutical transparency, sports science and gambling reform.
Richard is also fighting hard for human rights in West Papua, greater transparency in the pharmaceuticals industry and timely access to cost-effective drugs through the Pharmaceutical Benefits Scheme. He believes in public health policies that put science and evidence above politics.
Richard is the Chair of the Senate Select Committee into the Abbott Government's Budget Cuts and Deputy Chair of the Senate Select Committee into Health. He is the co-convenor of the Parliamentary Friends for Drug Policy and Law Reform, the Parliamentary Friends of West Papua and the Parliamentary Friends of Medicine.
Richard, his wife Lucy and two young sons live on a working farm in the foothills of Victoria's Otway Range. The son of Italian migrants, Richard grew up in Melbourne. He played VFA football for six years and is a long-suffering (now vindicated) Richmond Tigers fan.
Contact Richard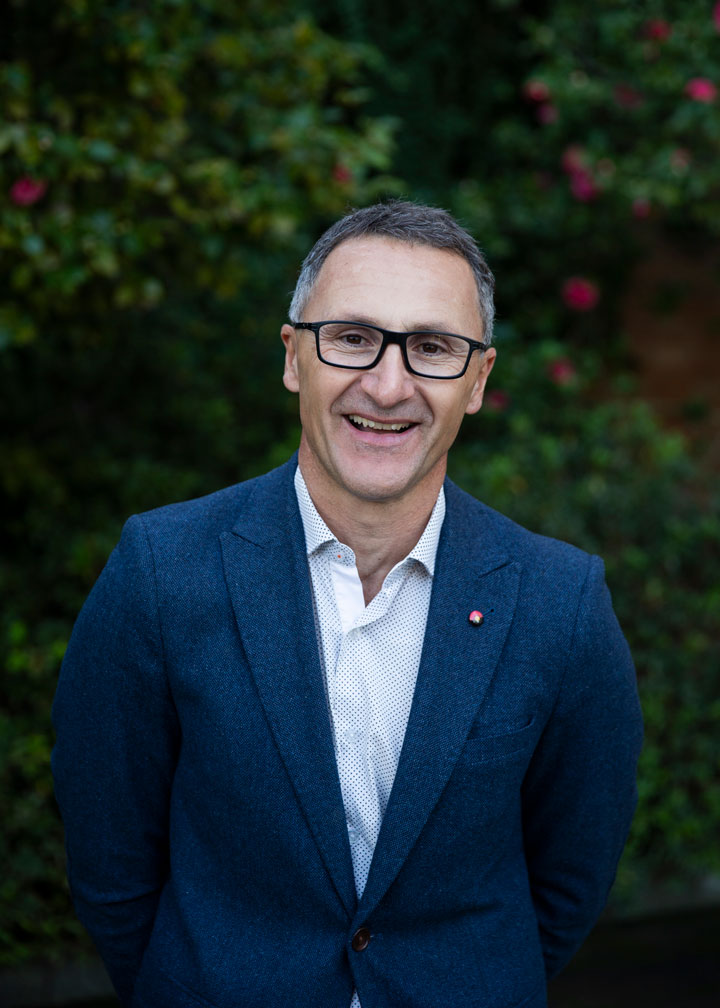 Electorate Office
Level 14, 90 Collins St
Melbourne VIC 3000
Phone (03) 9654 0430
Fax (03) 5221 5100
Freecall 1300 883 502
Canberra Office
Senate suite SG-112,
Parliament House,
Canberra ACT 2600
Phone (02) 6277 3170
Fax (02) 6277 3185
Take Action
Get involved with Richard's current campaigns.
Legalise It
Let's get real about cannabis. The war on drugs has failed. The reality is that Australians choose to use cannabis. Let's just legalise it.
Stop Adani
Labor are so close to backflipping, we need to finish this campaign strong. Then we need to use the momentum to stop new coal for good.