We're in a cost of living crisis.
And big corporations are making away with record profits and leaving workers behind.
Right now, wage stagnation and high inflation means real wages are going backwards and millions of Australians are struggling to make ends meet.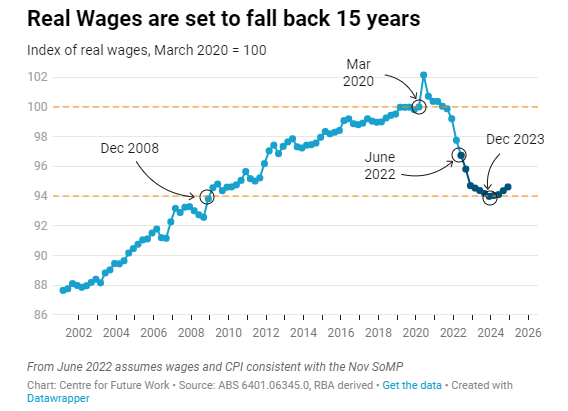 In Western Australia, the continued suppression of public sector wages is keeping wages low across the economy all the while unions are being threatened with deregistration for taking industrial action. 
Working people need more security, higher pay and fulfilling work that is supported by a fair and equitable industrial relations system and the right to collectively organise and strike. 
The Greens will rewrite our Industrial Relations laws to give working people more power, outlaw insecure work and increase wages. 
With better rights for working people, we can have a stronger economy and a healthy environment. 
To do this, The Greens (WA) will:
Introduce

protections and entitlements

for casual and contract workers

Increase

job security

by reducing casualisation, outsourcing, and labour hire

Increase

minimum and award wages

to ensure workers aren't left behind by inflation

Return and protect the

right to strike

Boost

paid parental leave

and

introduce free childcare
Will you join the fight?