The hard work in passing the Voluntary Assisted Dying Bill, and introduction of Rights of Nature, Environment Court and Royalties for Regions Amendment Bills
By Hon. Diane Evers, MLC, Member for South West
Wow, we finally approach the end of the year and the cusp of 2020. It is unlikely, if you asked me 10 years ago, that I could have predicted where I'd be today as I write these words to you. Now I am here though, I am so proud to be representing the South West Region in Parliament and doing what I can in my role to leave things better than I found them.
Of course, in recent weeks the Voluntary Assisted Dying Bill passed the Upper House 24 to 11, before finally passing through the other place to become law in Western Australia, which will come into effect in 2021. I've watched Parliament at its best in working through important legislation, but still, it remains lacking. However, two years from now it is likely that we will be feeling the compassion this Bill will allow and finally put the debate behind us. This term of Parliament will be defined by this Bill ‒ and that is not a bad thing.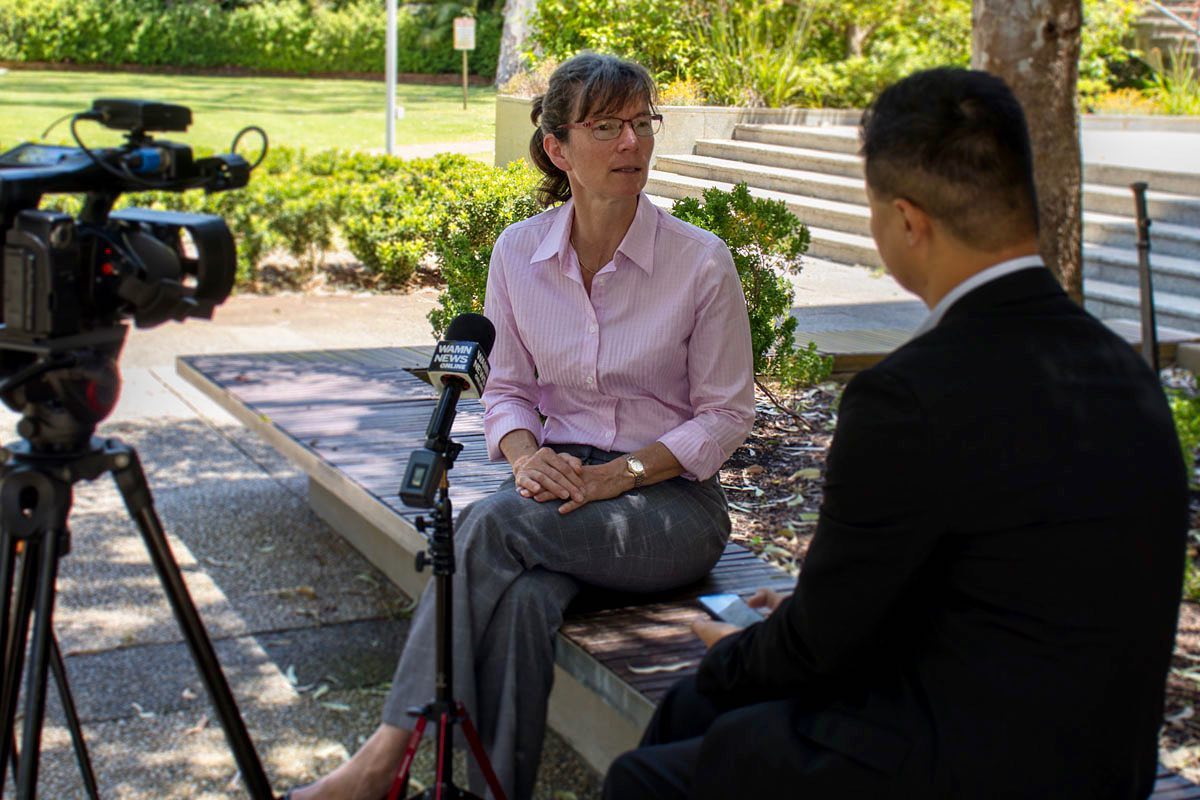 The period since my last update for Green Issue has been significant for three other reasons: the three new Bills I introduced to Parliament in that time, aimed at strengthening our state's laws and protections for the environment. These included the Rights of Nature and Future Generations Bill 2019, the Environment Court Bill 2019 and the Royalties for Regions Amendment Bill 2019. Each of these Bills have moved to a second reading stage in the Legislative Council and it has been so encouraging to receive such a significant amount of support in response.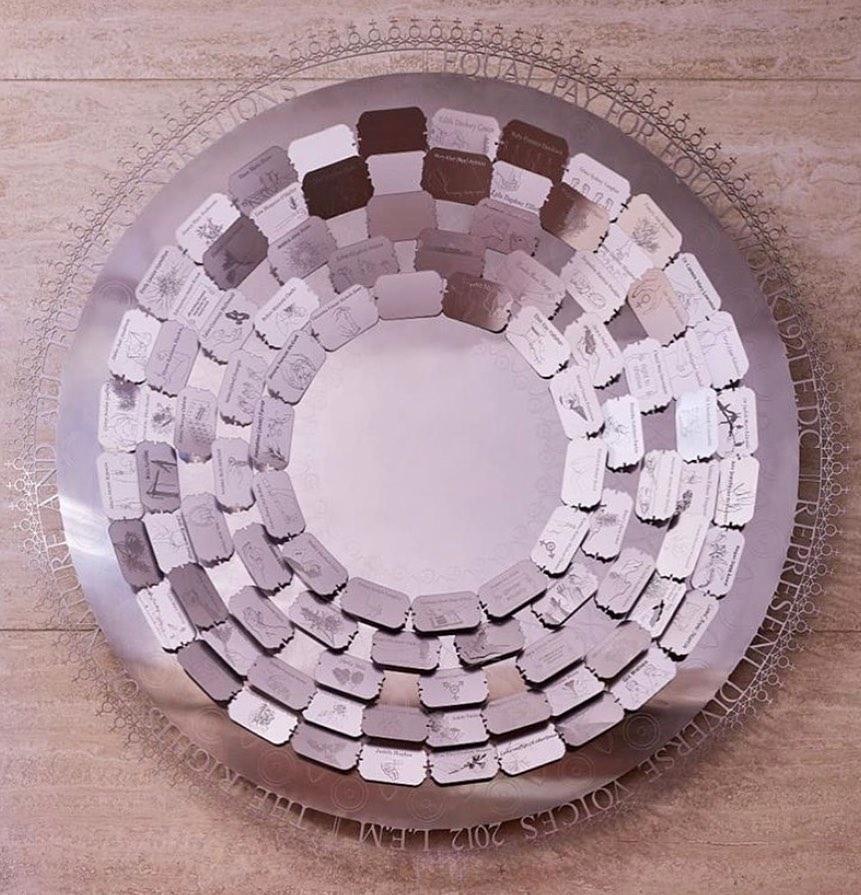 I'd like to particularly thank the Australian Earth Laws Alliance who wrote much of the Rights of Nature and Future Generations Bill and helped broadcast its introduction ‒ Australian-first legislation if enacted ‒ to an international audience, as well as Penelope Forlano, whose artwork in Parliament House formed the catalyst for its creation, and Ruby Hamilton for her direct assistance in composing the final Bill on my behalf. Nature should be accorded the right to exist, flourish and be restored, and present and future generations of Western Australians provided a right to a healthy environment.
There have been many other important issues to address in the final two months of 2019, particularly with regard to forests, which I'm so glad to know is the theme of this edition of Green Issue. WA Forest Alliance confirmed in early November that the Forest Products Commission will investigate the alleged export of jarrah logs, after Nannup Timber Processing was stripped of its contract to buy marri logs the previous month. It is clear that the native timber industry's systemic failings includes the clear-felling of more timber than markets demand leaving it for low value use.
 We need to place more value on the health of our forests as they stand. WA's two largest sawmills are demonstrating exactly why we need to see the end of clear-fell in our native forests. I will continue to seek the end of clear-felling our native forests and as The Greens (WA) spokesperson for forests I support WAFA's calls for an investigation independent of the FPC. We must change how we look at our forests and start looking at forest restoration, as greater forest cover will help to slow the climate change effects on our planet by sequestering carbon the natural way.
On a positive note, there was great excitement in early November when it was announced Cleanaway had withdrawn its bid to store lithium waste at a landfill site in Dardanup. Questions in Parliament, letters to the Environment Minister, and a chance meeting with a representative of the lithium miner Abermarle, gave me some opportunity to reinforce the community concerns. I congratulate the Dardanup Environmental Action Group and the local community for their commitment and perseverance in driving this outcome.
Another standout to the month was a decision by the State Administrative Tribunal that supported significant environmental and community concerns regarding a proposed marina development and channel dredging at Point Grey near Mandurah. The long-term proponents are desperate to establish 'substantial commencement' of their development prior to tabling or even creating any plans as to how a channel would be created and maintained to service the development. The decision gives the community time to draw a breath before the next effort toward ensuring that only appropriate and sustainable developments can go ahead. The Peel Harvey Estuary is something to be proud of and we should recognise the benefits of its protection.
Finally, it was such an incredibly busy sitting period in the Legislative Council on approach to the end of the year that it is hard to fit in all of the wonderful experiences I've had throughout the electorate too! Events like WA Forest Alliance's Climate Action Camp for Forests in the first week of November saw the forests community, including The Great Walk of Peace, join for a weekend of training and action planning specifically for forest protection in WA's South West. It was wonderful to hold a screening Lifetime Guarantree on the Saturday evening, a documentary by Sophia Armstrong highlighting the history of determined South West region environmentalists doing what was needed to protect their beloved regional forests.
I wish all Greens members and supporters well throughout the Christmas holidays and into the new year. It is sure to be a busy one: in parliament, in the lead-up to the following year's election and for grassroots activism. I thank all of those who have been in contact with my office this year ‒ it is the actions of our shared community that give me the substance to work with in Parliament. Once more, I am so proud to represent the South West Region!
Header photo: Diane and Dying with Dignity campaigner Margo Beilby outside Parliament House after the Legislative Council passed the Voluntary Assisted Dying Bill 2019.