Continued community action on forests, doorknocking, regional development issues and the release of WA's unambitious climate policies
By Hon. Diane Evers, MLC, Member for South West
After a year unlike any other and despite being fortunate in so many ways here in Western Australia, the impact of all that has occurred in 2020 has drained many of us. With an exciting few months to come, I do hope everybody reading this is as ready as I am for a regenerative holiday period.
The past two months have seen continued community action on forests, a myriad of submission periods for various regional development issues and the release of WA climate policies. I have taken the opportunity to get all over the South West Region, connecting with locals, meeting fellow WA Greens past and present, and attending many wonderful community events.
There have been some exciting wins too, with hard work from environmental defenders over many decades finally approaching resolutions once and for all.
The WA Greens have been out in force across the South West during the last few months and there has been a flurry of community activity, with Greens members and volunteers coming together to doorknock, turn out at local events and to celebrate the party's 30th anniversary.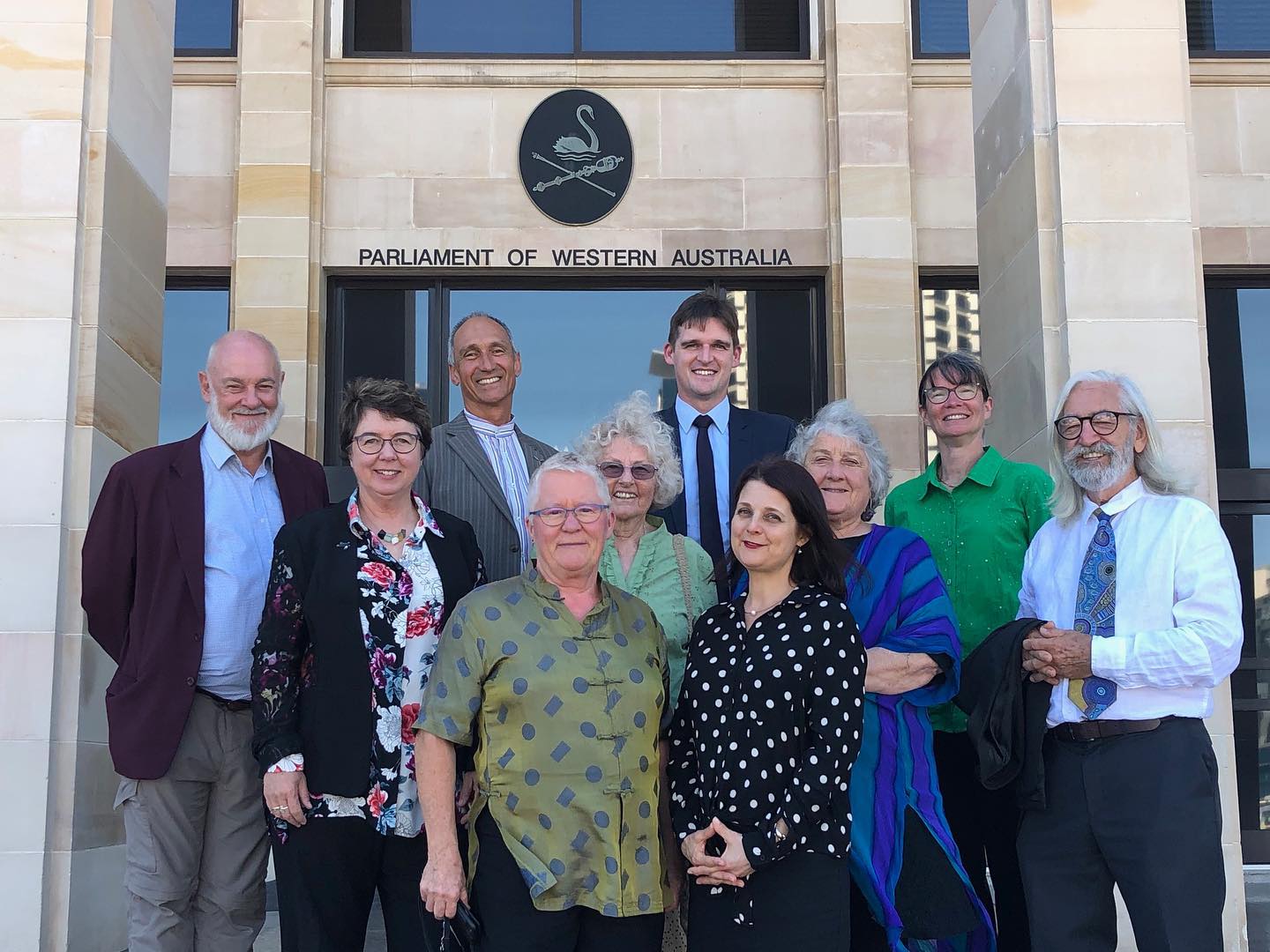 It was wonderful to join with WA Greens parliamentarians past and present for a lunch to celebrate the party's 30 years in existence ‒ since forming on January 1, 1990, 118 signatories have grown to more than 1,700 members and, in that same time, six federal senators and 11 members of WA Parliament have served the people, something I am proud to have been a part of.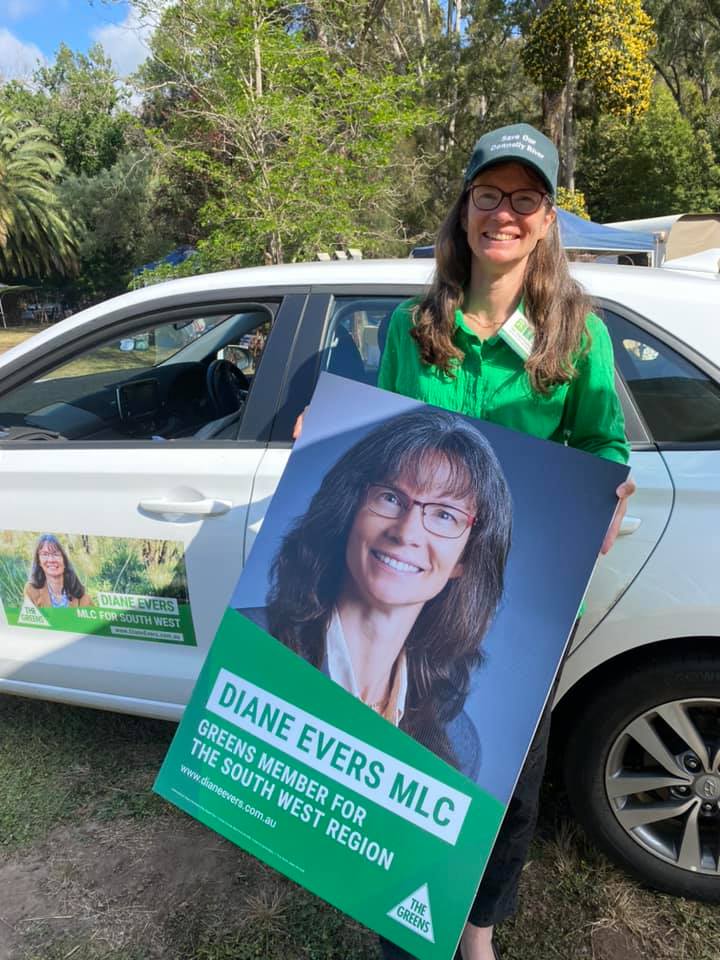 I had an excellent doorknock experience in Yallingup, where I was told by one local that we've got to stop logging native forests. I have been to Bunbury for a fun afternoon training, planning and connecting, as well as some wonderful conversations while doing some more doorknocking and chatting about a more expansive and upgraded public transport network, protecting our environment, a plan for secure, quality jobs, and high-quality regional services. I've also been fortunate enough to hold a stall at one of my favourite events of every year, the Manjimup Cherry Harmony Festival! I have so much valued support and I hope to repay this by helping to end the Southern Forest Irrigation Scheme once and for all. There are better, more equitable solutions for water security without the environmental impact of inundating 160 hectares of beautiful healthy forest. 
Finally, at Ranger Red's Zoo and Conservation Park ‒ Peel Zoo, I had perhaps the most memorable event of the season with Xanthe Turner, WA Greens candidate for Mandurah. I've never spoken publicly about climate while entertaining a carpet python. The audience was rapt. And so was I! This was just part of a great weekend in the South West getting out and about in Mandurah and bringing discussions about climate change and nature together.
My WA Greens colleague, Tim Clifford, brought on the Climate Change and Greenhouse Gas Emissions Reduction Bill for debate in parliament in November, bringing the call for climate and environmental justice that transcends politics to the Legislative Council. Tim was supported by a strong turnout at the Rally for a WA Climate Change Act the morning of the debate – thank you to everyone who joined us, working together in solidarity to demand action on climate! I'd particularly like to recognise the XRWA Grandparents who demonstrated their hunger for action during their week-long Hunger Strike for Climate Justice in the lead-up to the rally. 
After almost four years in government, WA Labor finally released its key climate policy only once Parliament had adjourned for the year. The Western Australian Climate Policy is a continuation of the McGowan Government's unwillingness to take action to protect the environment for future generations. There is nothing in the policy to grow and protect the state's native forests for carbon sequestration.
This is a policy that lacks ambition and the necessary environmental protections to address the climate crisis. I am sick and tired of this Government paying lip service to its climate responsibilities. One page of the policy even refers to 'Enhancing our climate resilience' with a photo of beautiful WA native forest – despite there being no mention of how protecting and growing such forests can contribute to such resilience.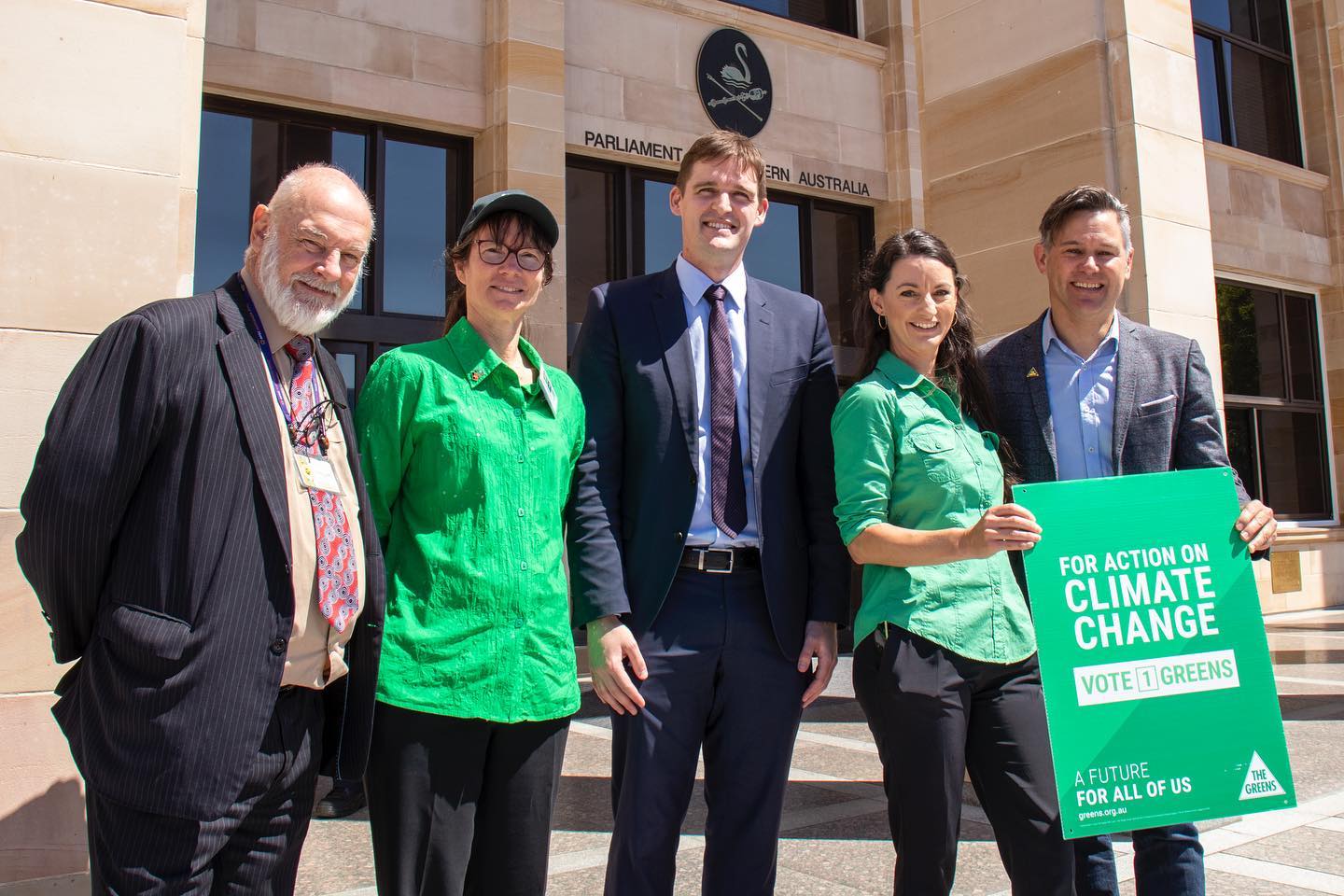 The McGowan Government's climate change policy fails to address the intrinsic value of native forests to Western Australia, just as it has done in its failure to address the logging and destruction of our forests. Action on climate does not mean putting pretty photos on a climate policy document to greenwash your environmental record.
With no vision for the future and no genuine attempt to address climate change, WA Labor's lack of ambition is damaging our ability to tackle climate change. Governments are here to lead and act. Brave governments that know what the future requires will act. We cannot wait any longer.
The Forest Management Plan will be renewed in 2023, meaning sustainability in WA native forest must eventually be confronted by the WA Labor Government. The time has come for this Government to stop burying its head in the sand when it comes to the environment and listen to the community. The Forest Management Plan 2024-2034 must be a Forest Restoration Plan and be developed with involvement of the greater state-wide community. Our forests are an asset that belongs to future generations and we should act as the custodians of it.
Former Australian Greens leader Bob Brown reaffirmed recently that we need to end native forest logging across Australia. There are so many well-reasoned and economically sustainable ways we can end native forest logging in Western Australia. The McGowan Government is static on legislative change and political action. In Tasmania, it is being tested in the courts. This movement is a groundswell, and we will continue to advocate for change.
In wonderful news, a three-decade effort to protect Western Australia's largest freshwater lake from harm is a step closer, after a mining lease was withdrawn by its proponent at the site adjacent to Yoondadadup Lake Jasper. The Premier has previously indicated a commitment to returning this precious place back into D'Entrecasteaux National Park – with South West native title processes nearly complete and no prospect of future mining, it is up to the WA Government to stay true to its word.
I am so pleased that progress, slow and frustrating as it might be, has been made on an important environmental issue spanning many decades of effort and community activism. Congratulations to Andy, Geoff and all involved with the D'Entrecasteaux Coalition, and all those involved in campaigning for Yoondadadup's protection over the years – I am proud to represent and support you.
Regional development issues have continued to raise the concern of many in the South West. In the past two years, I have tabled two petitions on behalf of the Friends of the Gelorup Corridor EST 1995, opposed to the long-running and contentious Bunbury Outer Ring Road Southern Section road project in our South West. The Environmental Protection Authority accepted public submissions between October and December as part of a Public Environmental Review, with almost 1000 submitted – including my own. For more context, award-winning horticulture expert Sabrina Hahn shared her views about the destruction of the Gelorup Corridor in The West Australian. Thank you to Sabrina for adding your voice to the calls for environmental protection from the inappropriate consequences of development.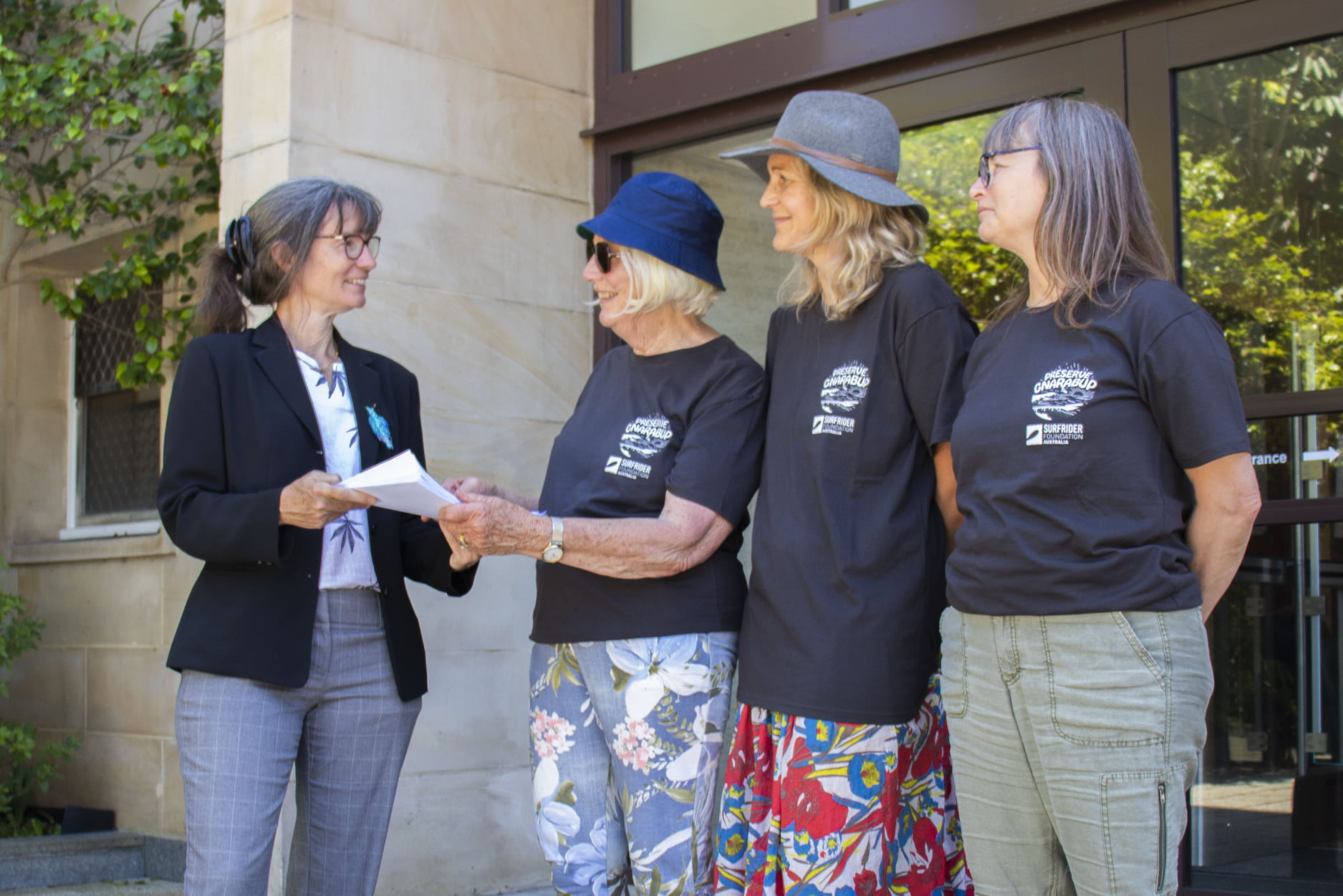 I also backed efforts last month by the local community in Margaret River to halt the controversial resort and housing development proposed for Margaret River's Gnarabup Headland. 992 people signed a petition spearheaded by the Preserve Gnarabup to protect the site, with over 20,000 more signatures lending support to the petition through an online equivalent, urging the WA Government to protect the narrow strip of fragile undeveloped limestone karst headland. 
We need to preserve this coastline and encourage development for areas more suited to sustainability and managed tourism growth. It is important to remember that community activism can create the change needed. It may be slow at times – as seen in the case of protecting our native forests – but your voice in parliament matters.
With less than 100 days to go until the state election next year, I look forward to Western Australians coming together to fight for transformative action. Western Australians deserve bold government investment in renewables and manufacturing that will boost our economy, as well as ensuring everyone has access to affordable housing and a strong safety net, so nobody is left behind. We are also facing another summer of bushfires compounded by extreme weather conditions driven by climate change. WA needs to take strong action on climate change instead of propping up the very industries that are causing it. Please be safe this bushfire season.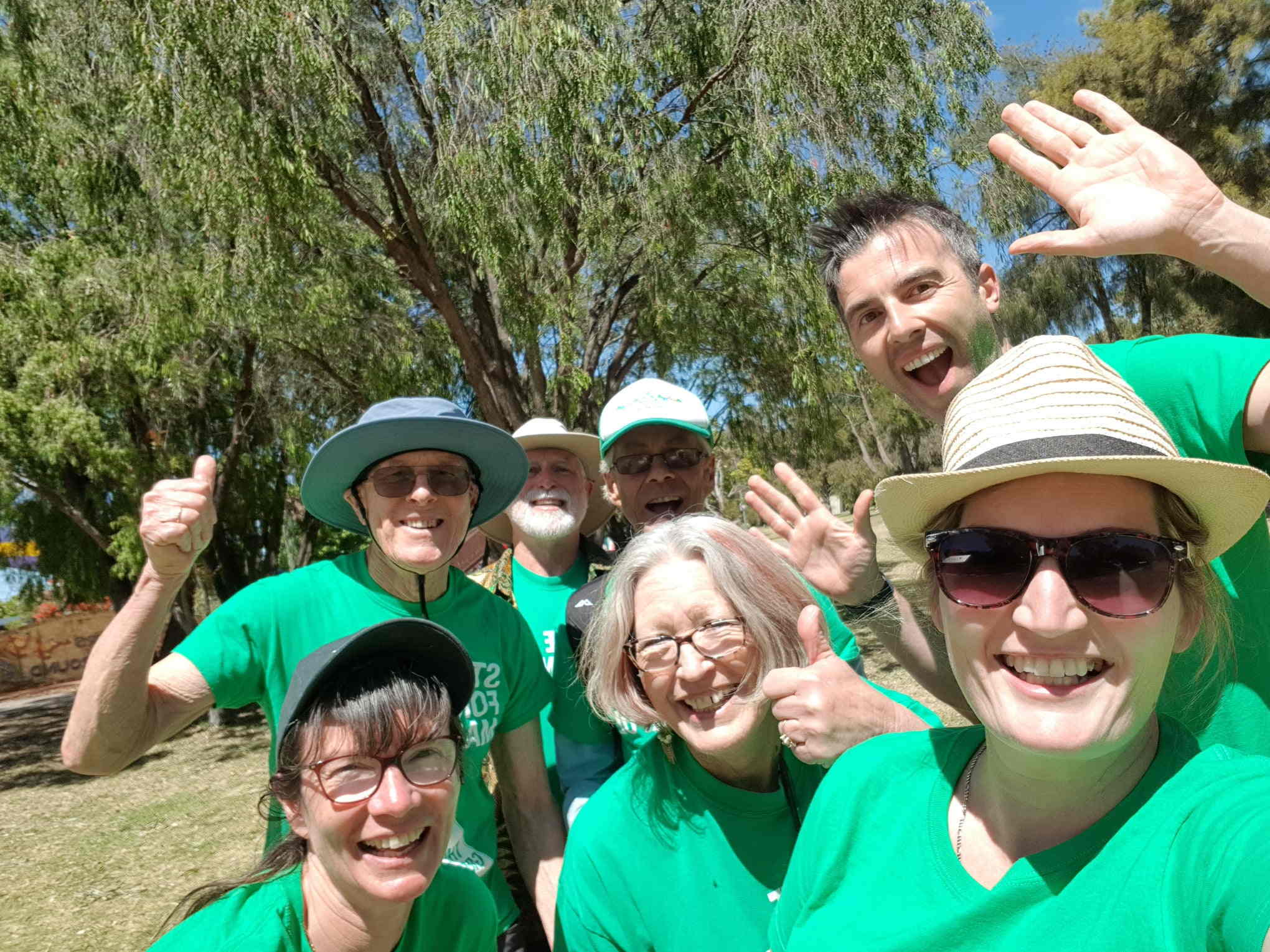 I wish everybody a merry Christmas, a happy new year and look forward to being in touch again to keep you updated with my activities in 2021.
Header photo: Diane attending a forest protection rally at Parliament house on November 10