Time to step up climate action, and with ongoing worries about homelessness
By Hon. Tim Clifford, MLC for East Metropolitan
The past month has been a big one. The State Government moved to undermine the EPA and placate it's big corporate donors in the LNG industry by releasing an "aspirational" greenhouse gas emission policy; The WA Energy Minister admitted that WA will be unable to meet the laughable Federal emissions target of 26-28 per cent on 2005 levels, because of the LNG industry; and nationally, Australia just recorded the highest year of annual emissions. But it's not all bad news...
EPA submissions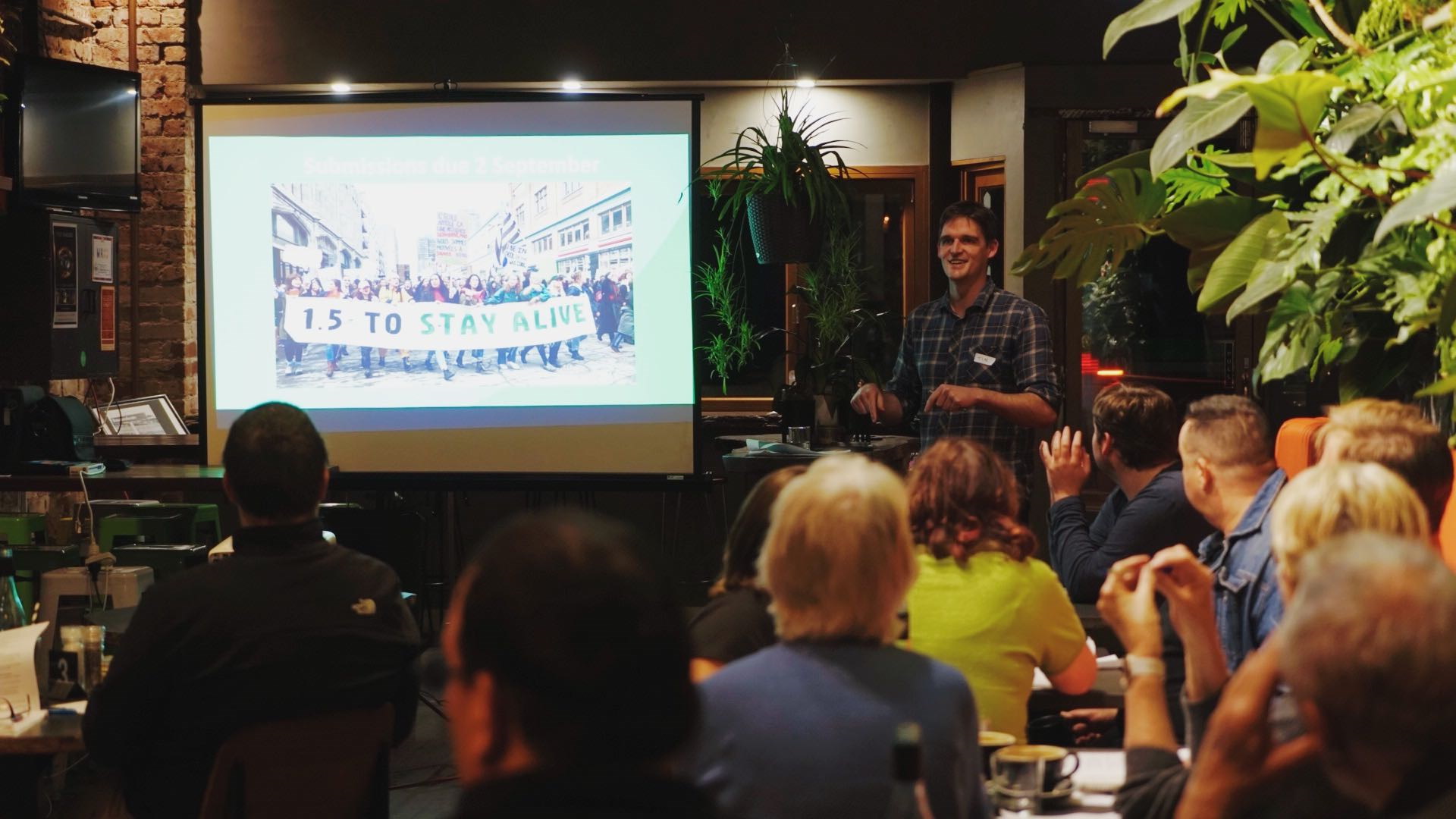 Last month my team and I hosted several submission writing workshops, to encourage the community to call on the Environmental Protection Authority to introduce stronger assessment guidelines on greenhouse gas emissions of projects. This is probably one of the most important actions I've been involved in this year. Given the policy vacuum at both a State and Federal level, and major corporate influence, it was vital that the public demonstrated to the EPA the need for stronger regulations on greenhouse gas emissions. The turnout for the workshops was fantastic. It was humbling to meet people from all walks of life and hear their stories of why they support strong climate action. Often, it's the tenacity of people like that, that push me to continue fighting for our future when times seem bleak. I'm very much looking forward to reading all the submissions.
Fight for Climate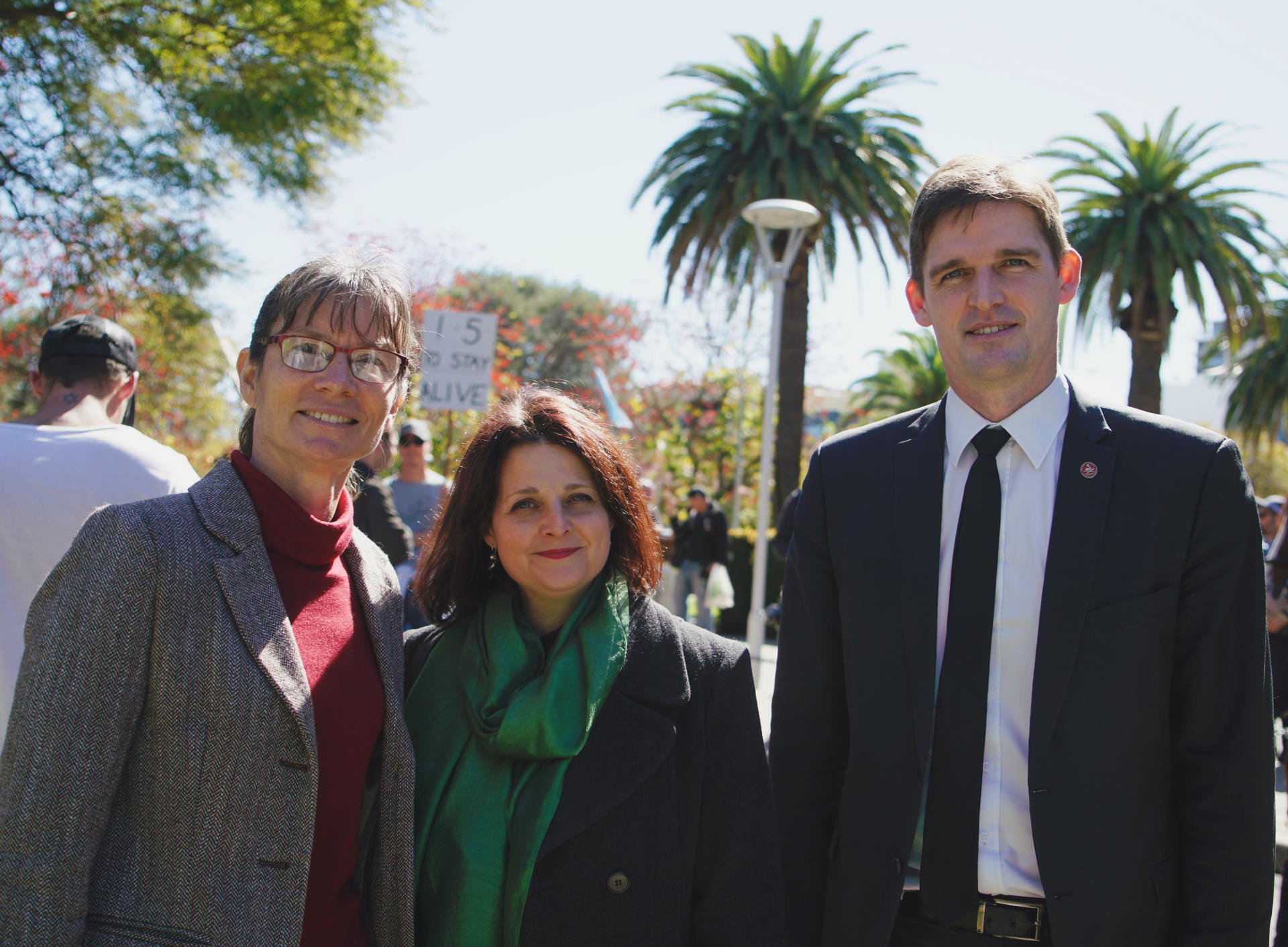 Weeks before a protest was even held, Extinction Rebellion made headlines in Perth. "Tell our truth about climate or else..." was a favourite of mine. Though the prejudice was blatant, it still managed to get people talking. And that was one of the main objectives of the several-hundred peaceful members of our community, that exercised their right to protest and descended on the steps of the Western Australian Parliament. Surrounded by TV cameras, reporters, a heavy police presence, and circled by police choppers; mums, dads, grandparents, children, students, traditional custodians, and everyday people, called on the McGowan Government to declare a climate emergency, commit to reducing greenhouse gases to net zero by 2025 and to implement a Citizen's Assembly to direct the emergency transition. After mocking the rally in Parliament, and refusing to meet with Extinction Rebellion as "The Premier does not attend every event for which he receives an invitation", it was no surprise that my colleagues ‒ The Hon Diane Evers, The Hon Robin Chapple, and the Hon Alison Xamon ‒ and myself, were the only politicians to be in solidarity with the community. 
Climate emergency 
Calling on the WA Parliament to declare a climate emergency has been on the cards for a while now, but after seeing an exasperated but hopeful community united for change at the Extinction Rebellion Rally, I publicly declared to the rally The Greens intention to call on Parliament to recognise the climate crisis for what it is: an emergency. This came after question time in May, when I called on the McGowan Government to declare a climate emergency. The response? An emphatic no. So, my team and I decided to ramp things up. The motion, on September 4, calls on the house of the Legislative Council to: 
Declare a climate emergency, and; 

Note that climate change will increase the likelihood of extreme weather events, including more regular and intense bushfires, and drought, and cause extreme disruption to Western Australia's biodiversity, coastlines, water and food security, economy, and to its people and their livelihoods.
By calling on the WA Parliament to declare a climate emergency, we are making all upper house MPs, regardless of party lines, to be accountable to the public for their stance on the climate emergency. We're not asking for a lot. Just the absolute first step ‒ to acknowledge the severity of the situation we are in. By recognising the climate crisis, it puts action on climate change at the centre of all government policy and planning decisions.
Momentum 
The McGowan Government recently announced its greenhouse gas policy ‒ an extremely soft policy that merely aspires to net zero by 2050 and allows big polluters to dictate their own emissions reduction measures. It is both laughable and terrifying. That being said, I do believe that the State Government is beginning to feel the public pressure for climate action. In the last week of August, the City of Swan joined the several hundred other local, state and federal governments worldwide who have declared a climate emergency. Public declarations like this are not going unnoticed, and feed further into the momentum we are generating. A momentum that will be impossible to ignore on September 20 when the global community strikes for climate. The Perth Climate Strike will kick off from 11am at Forrest Place, in defiance that our leaders take the action we urgently need and commit to a just transition to 100% renewable energy and a net zero of carbon emissions by 2030. If you can't attend the Perth strike, please visit www.schoolstrike4climate.com/sept20 to find a strike near you, and to add your voice. The more noise we make, the closer we will get to real action.
Homelessness Week
Before I wrap things up, I'd like to mention one more issue/event from last month. Each August, a week is set aside to recognise and bring awareness to people experiencing homelessness. Social inequality was one of the core reasons I joined The Greens. Everyone should have access to a safe, accessible and affordable home. But unfortunately, our political, social and economic systems have failed some members of our community ‒ leaving them without an appropriate place to call home. During Homelessness Week, I took the opportunity to attend events and exhibitions, and to talk to both service providers and those with lived experience, to discuss the past and reimagine the path forward. I am looking forward to being further involved in these conversations and future actions. 
Header photo: Tim addressing the Extinction Rebellion rally at Parliament House on 15th August.  Jack Hicken