Greens in parliament push the government further and faster on climate action and reducing inequality. 
The Greens have led the way with bold plans that will create a safe climate future, a home for all, forest and wildlife protection, justice and equality, a recycling revolution, world class public transport, and much more. 
We have pushed the government to take up our policies through strong campaigns, and electoral and parliamentary pressure.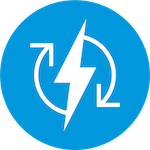 CLIMATE ACTION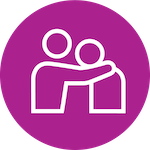 EQUALITY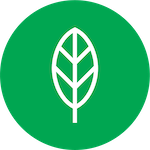 PROTECTING NATURE
ACTION ON CLIMATE CHANGE
✔️

A ban on gas fracking
The Greens campaigned with the community to get a ban on toxic gas fracking in Victoria.
✔️

Victorian Renewable Energy Target (VRET)
The Greens in Victoria successfully lobbied the Victorian Labor Government to introduce a legalling-binding Renewable Energy Target. This target is driving huge new wind and solar projects across the state that simply wouldn't have happened without the Greens pushing Labor in Parliament.
✔️Gas giant defeated
The Greens joined forces with the local community and environment groups to successfully campaign against a giant new gas terminal in Westernport Bay. Our pressure forced Labor to change their position and reject the project.
✔️Renewable energy storage
Since 2018, the Victorian Greens have campaigned for big batteries and upgrades to our grid to allow more renewable energy. In 2020, over $600 million was committed for these projects, as part of a COVID-19 recovery package.
✔️Reduced car pollution
In 2014, the Greens successfully campaigned to stop the East West Link toll road from ripping up Royal Park and further contributing to climate pollution from thousands of cars.
✔️More renewable energy
After years of campaigning by the community and the Greens, the 2020 budget included a huge $1.6 billion investment in new renewable energy projects for Victoria. This includes many of the initiatives the Greens took to the 2018 state election and called for as part of our Green New Deal Renewable Energy plan for Victoria. Victoria will get a new big battery, more wind and solar projects, energy efficiency upgrades in many homes and minimum energy efficiency standards in rental homes – something we first introduced legislation for in 2009!
✔️Protecting 12 Apostles region from gas drilling
The Greens are campaigning to stop plans for gas drilling near the 12 Apostles. We'll be using all our tools in Parliament to keep the 12 Apostles region safe from more gas drilling.
EQUALITY
✔️More public housing
The Greens have advocated strongly for investment in public housing as an essential service, like public hospitals and public schools. When the Labor State Government announced they would sell-off land on several public housing estates across inner-city Melbourne, the Greens were one of the few voices who spoke up against it, including launching a parliamentary inquiry into the issue and achieving some reforms to the government's sell-off plans. 
✔️Support for renters during COVID-19
During the COVID-19 crisis, the Greens fought for better protections for renters, to ensure nobody is at risk of losing their home during the pandemic. Our advocacy and negotiations with the Government led to a ban on evictions and rent increases for tenants until March 2021. Through direct negotiations with the Government we also secured expanded eligibility requirements for rent relief grants, so that more people could access financial support to pay their rents.
✔️Better rights for renters
The Greens have long been champions for renters' rights, three times introducing legislation to parliament to set minimum standards of comfort, safety and energy efficiency of rental properties. Then in the lead-up to the 2017 by-election in Northcote, in an effort to win votes from the Greens in this key seat, the Labor Government announced new laws to improve renters' rights, including the right to have a pet and make small changes to rental properties.
After years of willful neglect from the government, and under mounting pressure from the community and Greens in the face of COVID economic impacts, in the 2020 budget the government has promised $5.3bn of funding to build 12,000 new social housing homes in Victoria - the biggest investment in housing we've seen for decades. This is a big achievement and we'll be holding the government to account to ensure this investment delivers the best service model and infrastructure possible for people waiting for a secure home. With 100,000 people on the public housing wait list, we'll keep fighting for more homes to end homelessness.
✔️Protecting women's reproductive rights
The Greens have always been on the forefront of ensuring women's reproductive rights. In 2008, Greens MP Colleen Hartland was the first MP to reveal she had had an abortion and advocated strongly for reforms to make abortion legal in Victoria, which we helped pass parliament. In 2016, when a campaign surfaced to undermine our reproductive rights, the Greens coordinated an alliance of cross-party women and women's health leaders in working together to ensure their protection.
✔️First Aboriginal woman to the Victorian Parliament
In 2017, the prominent activist and community leader Lidia Thorpe became the first Aboriginal woman elected to the Victorian Parliament as the Greens MP for Northcote. The Greens support for her candidacy, together with the voting community, made history. She was instrumental in ensuring grassroots First Nations voices were heard and several improvements to the Victorian treaty framework laws were achieved. Lidia has now gone on to be elected the first Aboriginal Senator for Victoria in our Federal Parliament!
PROTECTING NATURE
✔️10c refund on bottles and cans
The Greens campaigned alongside the Boomerang Alliance for many years to bring a 10c 'cash for cans' scheme to Victoria to boost our recycling rates. But it wasn't until the Greens used our votes in Parliament to start an official Parliamentary Inquiry into the recycling crisis in 2019 that we pushed the issue to the top of the agenda. After a big campaign and media push by the Greens, the Inquiry recommended a cash for cans program and the State Government was left with no choice but to introduce a scheme in Victoria.
✔️A ban on single-use plastic bags in Victoria
The Greens led the charge against single-use plastic bags in Victoria, introducing legislation to Parliament in 2016. Then in the lead-up to the 2017 by-election in Northcote, with the legislation set to be debated in the Upper House and in an effort to win votes from the Greens in this key seat, the Labor Government announced they would finally ban single-use plastic bags. The Greens won the seat anyway, but we also got this important policy outcome.
✔️An overhaul of our broken recycling system
For many years, the Greens were the only party calling to fix our recycling system. When the system fell into deep crisis in 2018-19 and recycling was being dumped in landfill, we established an inquiry and helped achieve several commitments to fix the system, including separate glass and organic bins for households, funding to boost the recycling industry and ensuring that recycled materials get used in infrastructure projects, like roads, first. Of course, these outcomes wouldn't have been achieved without the long-term efforts of organisations like Boomerang Alliance, Zero Waste Victoria, Municipal Association of Victoria and more.
✔️Ensured wombats were declared a protected species
The Greens have always fought to protect our wildlife. For decades Wombats were a non-protective species across parts of Victoria which made them easier for people to kill. When the wombat culls were revealed in 2019, we pushed hard for reform in parliament and were successful in getting wombats to be declared a protected species across the entire state.
✔️More Park Rangers
Our parks are precious to us. As part of a budget negotiation with the State Government in 2018, the Greens achieved employment of an additional 130 park rangers for Parks Victoria to carry out conservation work in our beautiful national parks.
OTHER ACHIEVEMENTS
Improved public transport and bike safety
The Greens have always campaigned strongly for more frequent, reliable public transport and safer, better bike infrastructure. Through strong electoral and local campaigns, we have secured a commitment to one meter minimum passing laws for cars overtaking cyclists to help keep people safe, significant upgrades of South Yarra Station, an upgrade of facilities at South Kensington Station, better and separated bike lanes across the city in response to covid, bike lanes on St Kilda Road, held the government to account on public transport investment and will keep fighting for more.
Improved public transport
The Greens have always campaigned strongly for more frequent, reliable public transport and safer, better bike infrastructure. Through strong electoral and local campaigns, we have secured significant upgrades of South Yarra Station and an upgrade of facilities at South Kensington Station, bike lanes on St Kilda Road, and will keep fighting for more.
Reform to political donations laws
The Greens don't take donations from corporations and vested interests, like big property developers and the gambling industry. But the two old parties do. For years we have campaigned to stop influence over government policies by banning corporate donations to political parties. In 2017, again the lead up to the Northcote by-election, in another attempt to reduce Greens and public pressure on them and to win that crucial seat, the Victorian Government announced it would cap donations to political parties to $1000 per year. This has limited the influence of big corporate donors. It was passed in 2018, ahead of the general election, despite the Greens' Northcote win at that time.
Safe injecting rooms established
The Greens have continuously and courageously advocated for these vital health services for drug users, even when they have not been politically popular, because our policies are based on evidence. The evidence from interstate is that safe injecting rooms save lives. In the lead up to the Northcote by-election in 2017, which the Greens looked set to win, the Labor Government finally backflipped on its long-term position and committed to a safe injecting service in an attempt to win progressive votes. Since the safe injecting service began in Victoria in 2018, it has proven to save lives and reduce ambulance call outs.
Dying with dignity laws
The Greens campaigned for compassionate deaths for terminally ill people for a long time, first introducing a bill to achieve this in 2008. Along with Dying with Dignity Victoria, we kept this issue on the agenda and our first action after the 2014 election was to introduce a motion to send this issue to the Law Reform Commission. In order to avoid having to vote against this motion, the government introduced its own motion to send it to a parliamentary inquiry, which the Greens sat on. We worked hard to influence the members of the inquiry and were successful in getting them to recommend law reform. This reform was finally achieved with a conscience vote in 2017.
Elected the first all-women leadership team
The Greens have always fought for women's rights and elevated women to leadership roles. In 2017, Samantha Ratnam and Nina Springle became the Victorian Greens Leader and Deputy Leader, respectively. This is the first all-women leadership team for a political party in the Victorian Parliament. This was followed by a second all-women leadership team, with Ellen Sandell replacing Nina as Deputy in 2018. Samantha Ratnam is the first political party leader to have a child while in the role, and Ellen has had two children while being a sitting MP and was the first woman to breastfeed in the Victorian Parliament since Kirstie Marshall was kicked out for doing so more than 15 years ago! Eight out of 11 of our MPs elected in Victoria have been women, a strong demonstration of our values.
A ban on ATMs from pokies venues
The Greens are the only party that continues to speak up about the harms of pokies. When the government required the Greens vote on gambling legislation, we negotiated to secure stronger bans on ATMs in pokies venues from 2012, which significantly cut gambling losses. 
WorkCover for firefighters with cancer
For years, the Greens stood alongside firefighters and unions calling for presumed compensation for firefighters who contract work-related cancer. WorkCover for cancer was almost impossible for firefighters to obtain as they had to prove how the work caused the cancer, naming particularly toxic fires that they attended over years, even decades of service. However, there was no official record of who attended what fire and what was burning. Scientists have proven that firefighting is associated with certain cancers and so we wanted it presumed that when long term firefighters get those cancers, they automatically receive WorkCover. After years of campaigning, including the Greens introducing a bill in 2008, petitioning, protesting and threatening to re-introduce legislation when the State Government failed on its promise to deliver this reform, finally in 2019 the legislation passed to enable firefighters to get proper WorkCover.
Safe cladding on apartments
The Greens led the way in calling for the Government to fund works to make apartment buildings safe from flammable cladding. We called for an inquiry, held a roundtable with affected owners and residents, and advocated strongly in parliament and in the media on behalf of residents affected. Working with the community to build pressure, our proposed package of support was soon taken up by the government.
Secured divestment of State Government funds from tobacco
The Greens believe government investments should be ethical. In 2013 we launched a campaign to pressure the Victorian Funds Management Corporation, which manages the Victoran Government's investments, into divesting $200 million dollars from the tobacco industry. Coordinating with medical leaders like QUIT and Oncologist Dr Bronwyn King, we exposed the issue in the media and when we introduced legislation 2014, the VFMC made a hasty announcement for change and divested our public finances from tobacco.
Shipping containers moved off trucks and onto rail
The Greens, together with the local community, have campaigned strongly to get dirty diesel trucks off local streets in the inner west of Melbourne, and to connect the Port of Melbourne with rail for moving freight. We've protested on the streets, pressured the government in parliament, and we supported and influenced a Parliamentary Inquiry into the lease of the Port, including sitting on the inquiry committee, which recommended that rail be connected to the Port. Thanks to this pressure, the government announced curfews for container trucks on some residential streets, and made connecting the Port to rail for moving freight part of the lease requirements.
New schools for students
The Greens have pushed to ensure our kids have the schools they need to get a quality education. We have successfully campaigned with the community for new schools to be established in growth areas of Prahran, with a new high school opening in 2019, and the Docklands, with a new primary school starting in 2021. These wins were achieved by our Lower House Members for Prahran and Melbourne who raised the issue in parliament, supported the community, joined community events and got media attention for the issue.
TOGETHER, WE CAN CREATE A FUTURE THAT PUTS PEOPLE AND PLANET FIRST.
BE PART OF THE MOVEMENT: volunteer, donate or join the Greens!