Toondah Harbour is the gateway to Minjerrabah (Stradbroke Island) within the Moreton Bay Marine Park. It is home to internationally significant wetlands that provide critical habitat for threatened Eastern curlews, Bar-tailed godwits and Grey-tailed tattlers, turtles and dugongs. It is a much-loved recreational area and a place of cultural significance to the Quandamooka people.
Walker Corporation, one of Australia's largest property developers (and a generous political donor), has released an Environmental Impact Statement (EIS) for a $1.3 billion development that will trash Toondah Harbour.  The project will dredge wetlands for a canal estate with luxury high-rise residences, a hotel and conference centre, retail space and marinas. 
The Federal Department of Environment advised the former Minister, Josh Frydenberg, to reject this destructive proposal outright. Despite this advice, Mr Frydenberg allowed it to progress. He even asked the Department whether it was possible to change the boundaries of the Ramsar wetland. 
It's no wonder Walker Corporation has been fighting to keep details of their meetings secret!
For years, the Greens have joined with local community and environment groups to fight against this project. Shamefully, the Queensland Government and the Redland City Council support the proposal.  But the new government has a chance to stop it. We are calling on Environment Minister Tanya Plibersek to reject this dodgy project.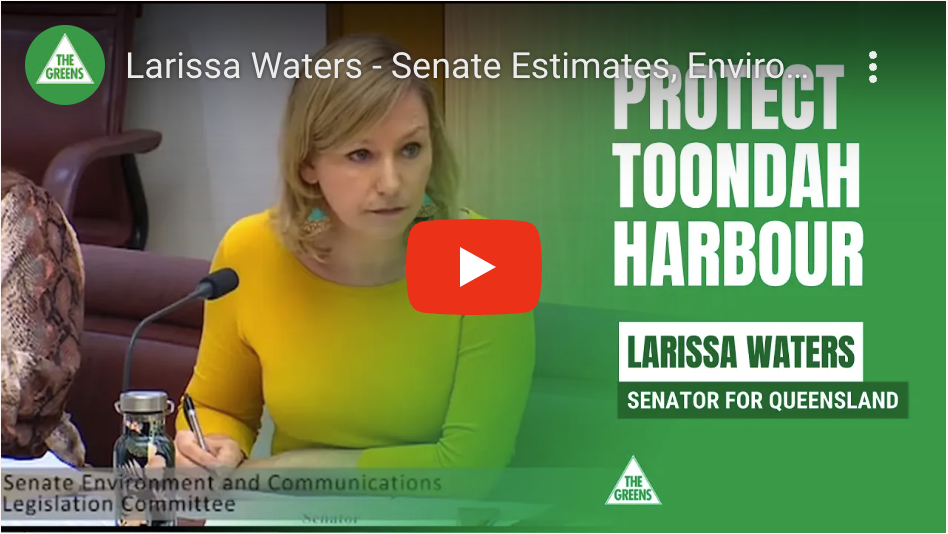 MAKE A SUBMISSION ABOUT THE EIS
Submissions closed on 6th December 2022. We will keep you in the loop with updates.  Make sure to follow these local groups who are campaigning on the issue: