Around the country, week after week, hundreds of thousands of people have taken to the streets in the biggest peace protests since the war in Iraq, calling for a ceasefire in Gaza. But despite the destruction and devastation, the Albanese Labor government has refused to do the same.
BY ADAM BANDT
It's clear that the rental and housing crisis is getting worse, renters need real solutions. But something is happening - renters are collectivising right now like never before. This month, hundreds of renters claimed the streets in Fitzroy to rally against Labor's abysmal record on renting and housing.
BY GABRIELLE DI VIETRI
By managing to secure a hit to coal and gas in our climate negotiations recently, the Greens have shown that a better world is possible. And with the Liberals now firmly on the sidelines only Labor remains in the way.
BY DORINDA COX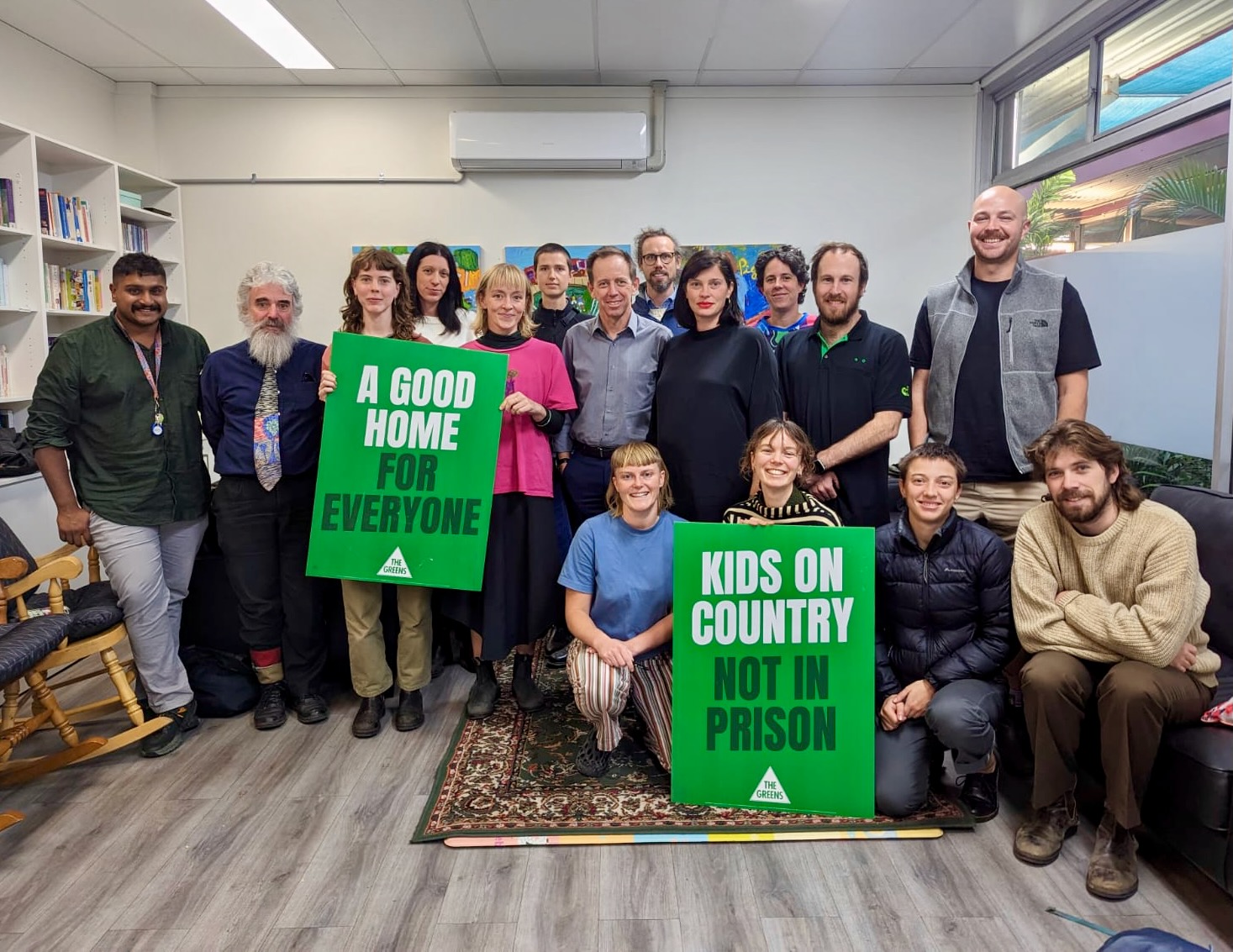 Community has taken up the fight across the NT, and the NT Greens have become the political arm of a strong activist wing. We can finally see a road into Parliament at the next NT election in August 2024.
BY MAUD MUSSARED & SIB HARE BREIDAHL
Far more work needs to be done to understand the impacts on women and people who menstruate.
That's why the Greens have established a Senate inquiry into menopause and perimenopause.
BY LARISSA WATERS