We are in a climate crisis. 
Coal and gas are the leading causes of climate change, yet Labor and the Liberals support more coal and gas right here in Victoria. 
The Vic Labor Government is even fast-tracking a project to drill for new gas near the 12 Apostles.
The Greens have a plan to phase out coal and gas and power Victoria with 100% renewables, while rolling out thousands of new renewables jobs.
The Greens push Labor to go further and faster on climate change, and you can join us.
TAKE ACTION
Join our current campaigns for climate action
Join more than 12,000 people who have signed the open letter!
The Greens campaigned with the community to get a ban on toxic gas fracking in Victoria.
 
The Greens in Victoria successfully lobbied the Victorian Labor Government to introduce a legalling-binding Renewable Energy Target. This target is driving huge new wind and solar projects across the state that simply wouldn't have happened without the Greens pushing Labor in Parliament.
 
The Greens joined forces with the local community and environment groups to successfully campaign against a giant new gas terminal in Westernport Bay. Our pressure forced Labor to change their position and reject the project!
Since 2018, the Victorian Greens have campaigned for big batteries and upgrades to our grid to allow more renewable energy. In 2020, over $600 million was committed for these projects, as part of a COVID-19 recovery package.
 
In 2014, the Greens successfully campaigned to stop the East West Link toll road from ripping up Royal Park and further contributing to climate pollution from thousands of cars.
 
The Greens are campaigning to stop plans for gas drilling near the 12 Apostles. We'll be using all our tools in Parliament to keep the 12 Apostles region safe from more gas drilling.
THE GREENS ARE FIGHTING FOR CLIMATE ACTION
Unlike the major parties, the Greens will never take donations from big coal and gas corporations. We will always hold Labor and the Liberals to account, where they put the interests of their fossil fuel donors above people and the planet. 
Read below for more about how the Greens are pushing Victoria to go further and faster on climate action.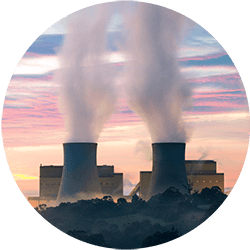 Moving Victoria Beyond Coal
Victoria still gets 70% of its electricity from three outdated and unreliable coal-fired power stations. Coal and gas are the leading causes of climate change, yet even the Victorian Labor Government has no plan for Victoria's future beyond coal. 
The Greens have a plan to power Victoria with 100% renewable energy, create thousands of jobs, and support workers and communities as we transition away from coal. 
JOIN US TO GET VICTORIA OFF COAL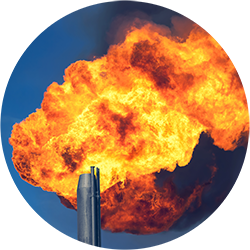 Phasing out Gas
Gas is a polluting fossil fuel, just like coal. It's making the climate crisis worse and is causing extreme weather events including flooding and fires.  
Gas is also bad for our health. New research shows using gas in our homes causes 12% of childhood asthma.
Yet the Victorian Labor Government has reopened new gas drilling across Victoria, and is supporting new gas drilling right next to the 12 Apostles.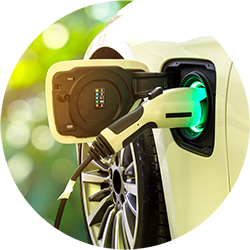 ACCELERATE OUR electric vehicle FUTURE
Transport is Victoria's biggest growing source of climate pollution. And it's the second largest source of emissions after coal. 
Victorian Labor's electric vehicle tax, dubbed 'the worst electric vehicle policy in the world' is a huge backwards step.
The Greens have a plan to make EVs more affordable, and which would see Victoria become a world leader in the switch to EVs – drastically cutting emissions, reducing air pollution and creating jobs.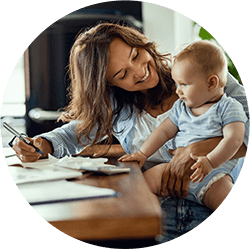 GAS FREE & CLIMATE-SAFE HOMES
Switching our homes away from gas heating and hot water, and towards electric-powered appliances (coupled with solar panels) makes our homes cheaper to run and better for the climate.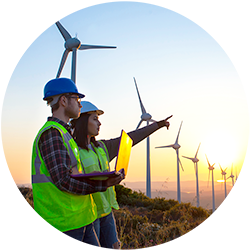 Victoria can become a manufacturing powerhouse again
Victoria used to be a manufacturing powerhouse, powered by cheap coal and gas. Now so many plants and jobs have gone offshore. If Victoria builds more renewable energy, transmission and storage, we can entice them back – but this time powered by cheap, clean renewable energy! Let's create jobs and make Victoria a manufacturing powerhouse again. We'll have more to say on this soon.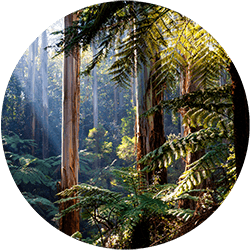 Protecting forests for carbon and wildlife
Protecting native forests is an important part of tackling the climate emergency, yet Labor is still logging Victoria's precious native forests. The Greens have a plan to end native forest logging and to support a transition to sustainable plantation timber instead.
Join the movement for a clean energy future