All of us deserve access to meaningful, secure work.
COVID-19 has seen tens of thousands of people become unemployed overnight. It will take years for businesses to re-hire the staff they've let go.
Now is the time to invest in the green economy and build a stronger, 21st-century city and workforce. We will provide a Green Jobs package to restart our economy and build infrastructure that will benefit our community for generations.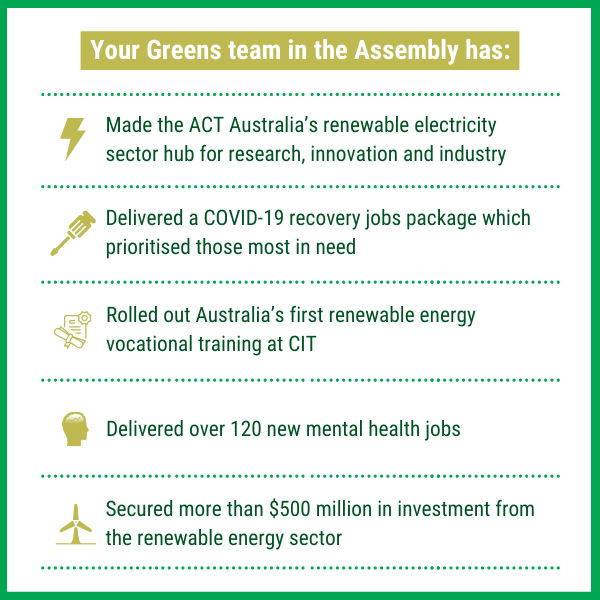 Our Plan
| | |
| --- | --- |
| ▲ | Improve housing and local infrastructure, by building and upgrading our footpaths, bike paths, playgrounds and greening our neighbourhoods |
| ▲ | Real climate action, including green manufacturing and decarbonising our economy |
| ▲ | Expand education and training, by providing world-leading courses in solar and wind and battery technology construction and maintenance, conservation and ecosystem management |
| ▲ | Expand the ACT's public services and community sector, to provide better services and programs |
| ▲ | Improve workers' rights and conditions |
| ▲ | Invest in the arts |