From Tasmania's Franklin Dam campaign to the nuclear disarmament movement in WA, the first shoots of Australia's green political movement sprouted over 50 years ago.
But it was in 1992 that Australia's state-based Greens parties formally joined together to establish a new federal party: the Australian Greens. Since then, we've grown into the biggest third force in Australian politics. Over the past three decades we have staunchly fought for people, for planet, and always for what's right.
So in celebration of our party's historic 30th anniversary, we've put together this very special commemorative edition of Green Magazine. In it, our current and former federal parliamentary leaders look back at the past 30 years of the Australian Greens, and ahead to what the next 30 may hold.
As our success story continues, we will always remember that the Australian Greens began with people like you – just as our future depends on you, too.


There are two urgent challenges facing us eight billion human beings if we are to make it into the future. The Greens were addressing both when we won, at the last election, the biggest vote ever.
BY BOB BROWN, GREENS LEADER 2005-2012
After thirty years, the Greens have much to celebrate. But this is a turning point in history, and we don't have another thirty years of the 'business as usual' politics that we have had to work within.
BY CHRISTINE MILNE, GREENS LEADER 2012-2015
When Richard Di Natale joined the Greens in 2000, Victoria had one local government councillor and no state or federal representation. Now, the party has grown so much that green government is no longer a pipe dream.
BY RICHARD DI NATALE, GREENS LEADER 2015-2020
The Australian Greens have been leading the political discussion since we started. Thanks to people like you, the future is bright – but there's still a whole lot left to do.
BY ADAM BANDT, GREENS LEADER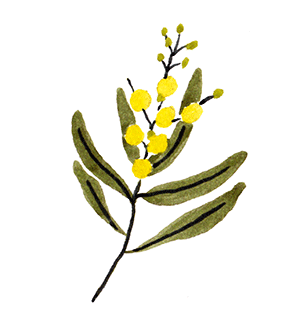 The next 30 years
The Greens were born of the need for a better world. For decades, we've shown up when it matters, even – and especially – when we've been the only ones there. Now, we are poised to make real change happen unlike ever before.
In 2052, we will look back at this moment and remember it as a turning point. When we built on the tireless work of the first three decades of this movement to power the following three. When we grew our collective power to turn the ship around. When we persisted against the odds to build a future that works for the many, not the few.
We couldn't do any of this without you. Help us power the next 30 years here.