Happy International Women's Day!



Your Greens team for the NSW State Election 
All of our most winnable spots this state election are held by Greens candidates - 
and our two continuing upper house MPs are women. At a federal level NSW Senator Mehreen Faruqi is the Australian Greens Deputy Leader.

The Greens NSW are committed to supporting and progressing the rights and equality of all women in NSW.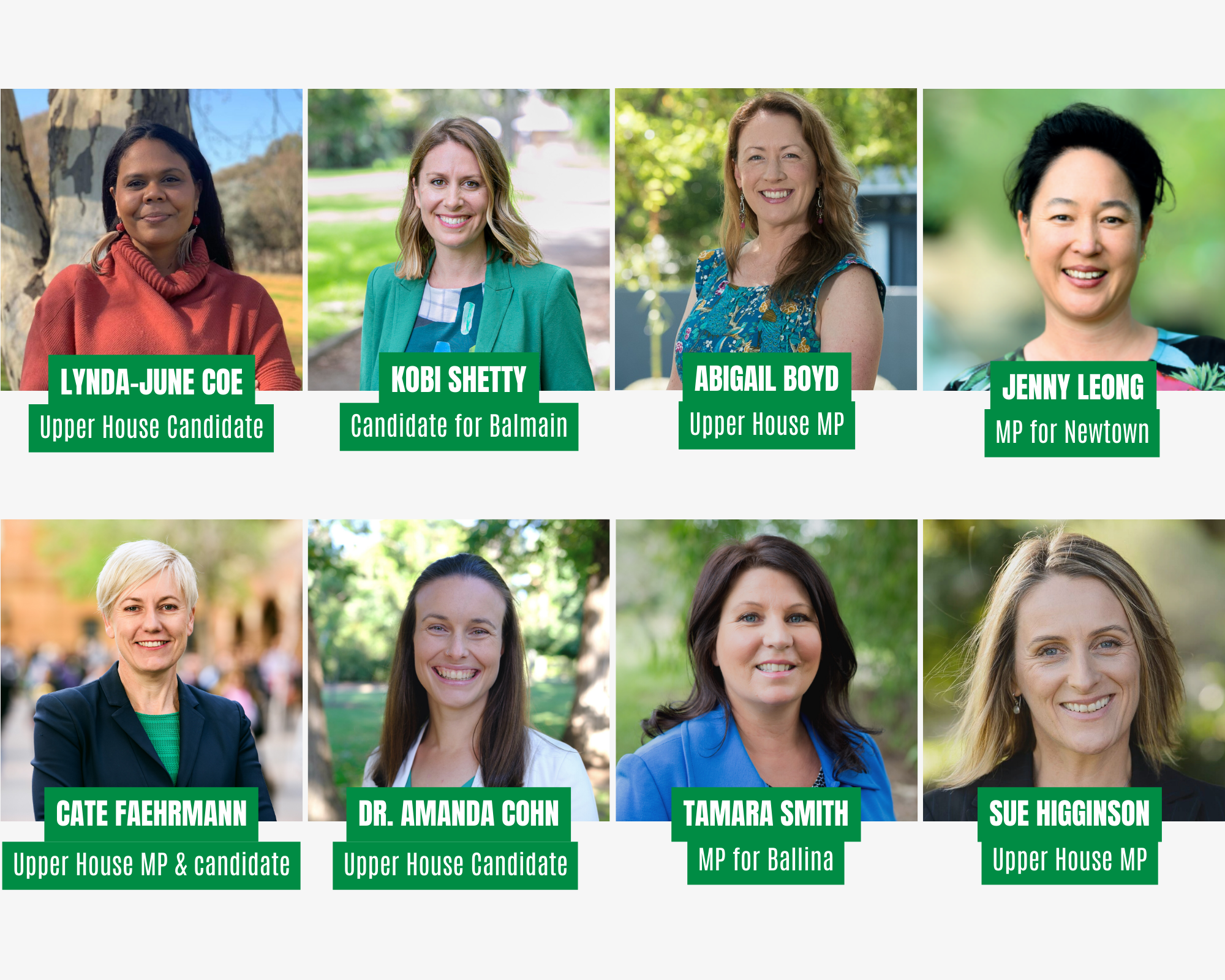 We have committed to fully implementing the recommendations of the NSW Women's Alliance 2023 Election Platform calling for Action to End Gendered Violence.
Our Women's Safety, Economic Equity, Health and Representation election platform sets out our priorities in NSW. We recognise that women's safety, social and economic equality, and the ability to live free from violence and harassment are critical. We support the right to access free, safe sexual and reproductive health care, including abortions. 
We acknowledge the disproportionate impacts the housing crisis has on women, particularly older women and women at risk and support a massive boost to funding for specialist older women's housing and homelessness services. 
We recognise the intersectional disadvantage First Nations women, disabled women, trans women, refugee and migrant women, and women of colour face.
We are proudly feminist, pro-choice, pro-union and anti-racist.  
The Greens are committed to scrapping the public sector pay cap and ensuring public sector workers get a real pay rise. We know this current cap disproportionately affects sectors that employ significant numbers of women. We support a pay rise of 15% for teachers, nurses and midwives.
Our election platform recognises the important role unions play - supports the right to strike - and commits to repealing the anti-protest laws.
We wish you a happy International Women's Day - and will continue to work with you in parliament and on the streets for women's rights and workers' rights.