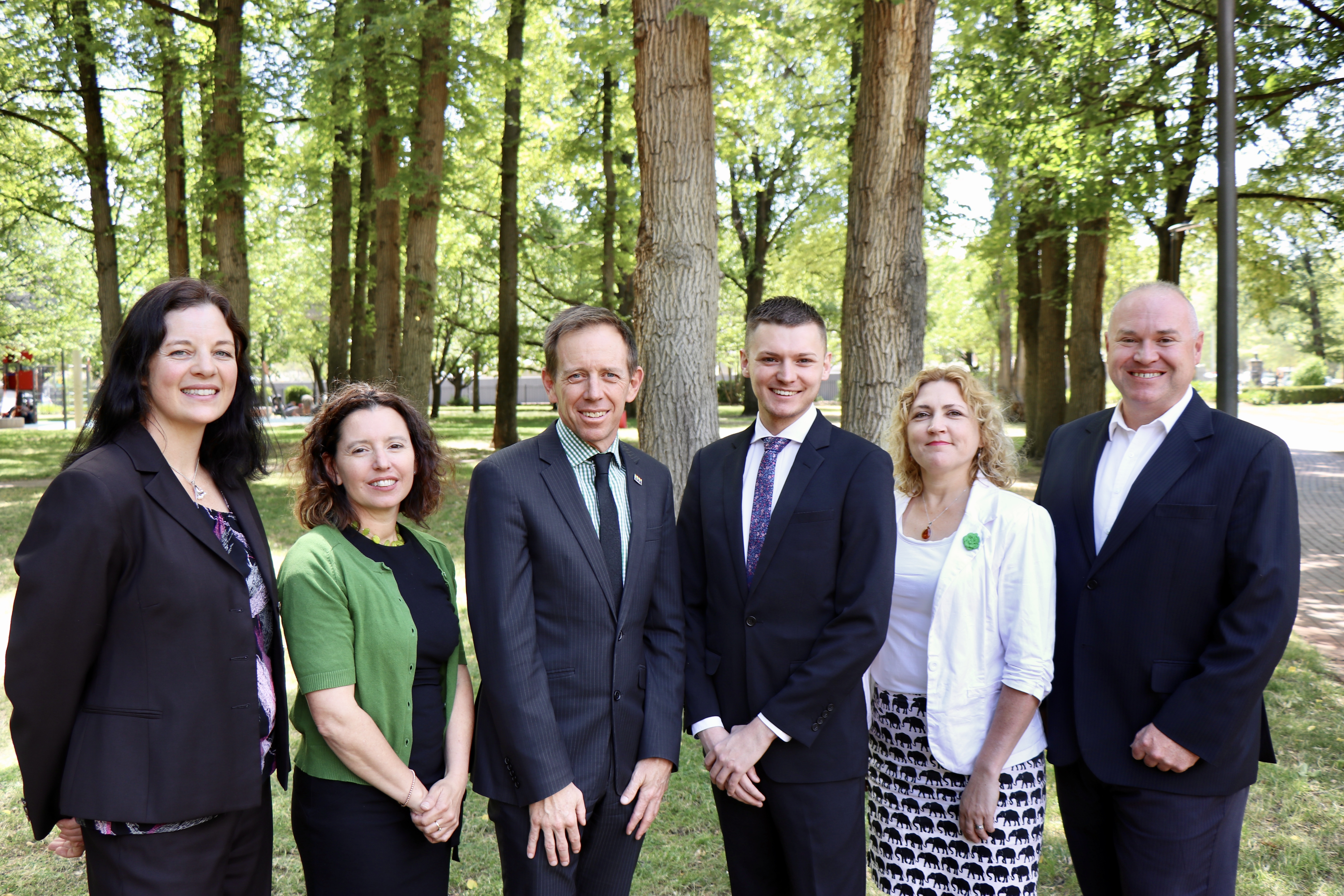 With bushfires raging near the city, water restrictions not far off, and climate becoming the number one concern of Australians, the ACT Greens are today announcing a strong team of lead candidates for the 2020 Territory election to campaign for a fairer and greener Canberra for all of us.
Announcing the new candidates, the experienced ACT Government Minister and incumbent Member for Kurrajong, Shane Rattenbury, said "For years, the ACT Greens have been proving what's possible, pulling our local Labor government in the right direction. We're not just making this city a better place to live, we're showing the rest of Australia what's possible.
"So much of what is making this city great - light rail, 100% renewable energy, pill testing, building communities not prisons, the integrity commission, a better deal for renters - is thanks to having two Greens in the Assembly. But there's so much more we could do with more Greens, and I'm hugely excited to have this fantastic team of candidates to present to the Canberra community over the next year!"
The candidates, who will be working to defend and extend Canberra's world leading climate action while making sure the benefits of living in this beautiful city extend to everyone, are:
The lead candidates are those who the Greens believe have a real chance of being elected. In the midst of rising concern about the climate emergency, and on the back of big positive swings at the 2019 Federal Election, the Greens are running two lead candidates in the seat of Kurrajong and one in each other electorate. Support candidates will be preselected early next year.
The new candidates, with deep roots in their local communities and tremendous experience and passion, are excited to work through the campaign and in the Legislative Assembly for a fairer and greener Canberra. They will be joining Shane Rattenbury to offer a real alternative at this election to the two major parties at the coming election.
Andrew Braddock, Greens lead candidate for Yerrabi, said "Climate change scares the hell out of me. I'm proud of what the ACT Greens have already achieved, but there's so much more to do. A vote for the Liberals is a vote for service cuts and climate denial. A vote for Labor is a vote for more of the same. A vote for the Greens is a vote for a real alternative, to pull the other parties in the right direction."
Jo Clay, Greens lead candidate for Ginninderra, said "It's time to tackle the climate crisis with everything we've got, and only a Green government will do it right, do it fast, and do it fairly."
Johnathan Davis, Greens lead candidate for Brindabella, said "Tuggeranong is a great place to live, work and play but there is so much work to be done to make it even better. The struggle for social, economic and environmental justice will be much harder if we give even more power to the two old parties. We Greens are a party of, by and for the community, and if elected, my only interest will be fighting for Tuggeranong."
Emma Davidson, Greens lead candidate for Murrumbidgee, said "Our city is under stress as the population grows and the climate changes, and that means we need to invest in the right infrastructure for fairer, greener communities, like schools, healthcare, public transport, sports and arts facilities, and safe, secure, sustainable and affordable housing. That's why we need Greens to pull governments in the right direction."
Rebecca Vassarotti, Greens lead candidate for Kurrajong alongside Shane Rattenbury, said "I'm passionate about our local community, about fairness, and about bringing people together to make sure this beautiful city remains livable as it gets hotter and drier. While we are small, Canberra can prove to the country and the world how to create a sustainable, connected and generous city."