FAIR GO FOR SOLAR IN EASTERN METRO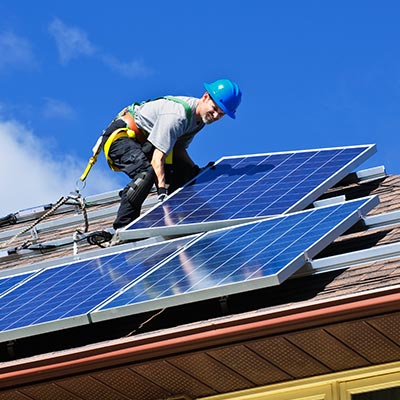 Eastern Metropolitan households and businesses deserve the opportunity to cut their energy costs and reduce greenhouse emissions.
Residents in Eastern Metro can easily save at least 40-60% on their energy bills by using a well-designed solar system. More people with solar panels helps keep everyone's power bill down by taking pressure off the grid. 
Across Eastern Metro, there are approximately 20,000 solar PV installations. The lower house electorate of Ferntree Gully has the highest installations (2,150) followed by Bayswater (2,041) and Forest Hill (1,983). You can find out how popular solar is in your lower house electorate here. 
So here's what we need:
» A fair price for solar. All solar installations in Victoria should earn the owner a fair price for any electricity exported to the grid.

» The right to go solar. No energy company should have the power to deprive Victorians of their right to go solar and control their energy bills.

» Access to solar capital. A clean energy fund that allows for no up-front costs and the ability of households to pay for their panels through their bills or at low interest.
Register your support for a fair go for solar. Sign our petition here.
Read more about the Greens' Solar Savers plan here and join the FairGo4Solar campaign here.
PROTECT OUR PARKS AND PUBLIC SPACES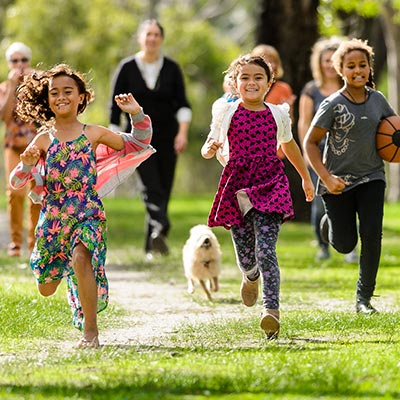 Open space is critically important to the liveability of our suburbs and is highly valued by the community. Currently, 70 percent of Victorians live in urban environments in greater Melbourne.
Parks can improve physical and mental health, provide ecosystem services, and maintain urban biodiversity. 
However, successive governments have undervalued the importance of parks and outdoor recreational facilities to our health and wellbeing. The word 'health' is mentioned only once in our planning and environment law, yet we know the design of our urban environment, the amount of green open space, and access to active transport options are critical to our health.
The Victorian Green's Melbourne Open Space Strategy will protect and expand green open space to ensure Melbourne remains a liveable city.
FIX OUR BUS NETWORK
Buses underpin public transport in Melbourne, but current bus users are subjected to long wait times, indirect routes and poor integration with other public transport modes. 
Efficient, safe and frequent buses develop strong interconnected communities. They provide access to essential health, education, and employment services and cultural, sporting, and social events.
For most long-suffering residents in Manningham, for example, buses are the only form of public transport available to them. 
What we need are more buses, running smarter connections to more places.   
All people within Eastern Metro should be able to travel where they want, when they want.  
Samantha will continue to pressure the Transport Minister to improve our bus network, as she has done in Parliament this year.
If you are experiencing problems on local bus services you can also log them at transporttroubles.org.au so that we can start to get them fixed!
SAVE OUR TAFES AND SCHOOLS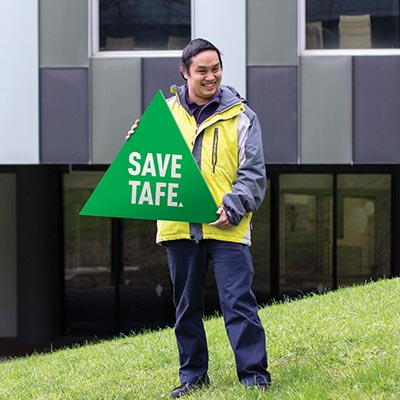 Samantha and the Victorian Greens will continue to fight for a strong and affordable public TAFE system regardless of who is in government. 
Our proven and respected public TAFEs were built up over decades and have educated hundreds of thousands of Victorians based on the principle of affordable and accessible training for all.
Chronic under-funding from the previous government has seen Victoria's TAFE system become the lowest funded TAFE system in Australia.
The draconian 2012 Liberal/National budget cut $300 million from the sector, causing campus closures and mergers of TAFEs across Victoria. Just outside the Eastern Metro region, TAFEs in Greensborough and Lilydale were forced to close, affecting many students within the area. Melbourne Polytechnic (or NMIT) in West Heidelberg, too, has undergone significant cuts, affecting the quality of services provided to local students. 
The Victorian Greens are committed to ensuring TAFE is restored to its central place in the VET system.
SUSTAINABLE LOCAL PLANNING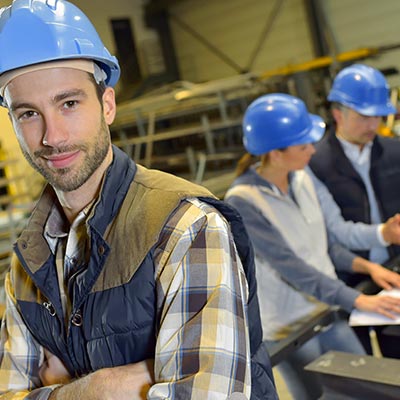 As the Victorian Greens spokesperson for planning, Samantha continues to work towards ensuring our community has a voice in decision-making on planning issues. 
Our planning system need to works for the community, not just for big developers. 
We can maintain Melbourne's status as the world's most liveable city if we keep the good things about neighbourhood character, while also investing in infrastructure that supports liveability like an efficient and affordable public transport system.
Victoria, and the Eastern Metropolitan region in particular, are rich with cultural heritage and the unique character of our suburbs and towns is an asset we should be protecting for future generations.
If you have concerns about development or planning decisions within your area, please contact Samantha on 9850 8600 or via email samantha.dunn@parliament.vic.gov.au
YOUNG PEOPLE IN THE EAST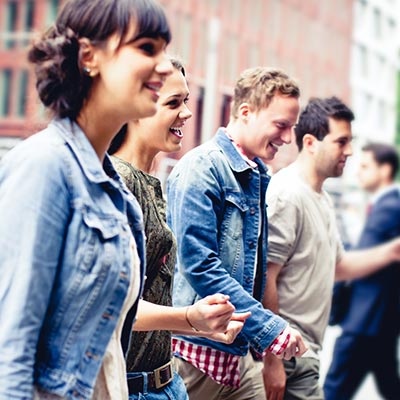 Young people in the East are currently facing an affordable housing crisis.
The East has the least affordable private rental housing and the lowest levels of public housing in Melbourne. Our region has also experienced a significant reduction in transitional youth shared properties. 
For many young men and women, this means they have no choice but to remain in unsafe situations.
There are many organisations in the East doing fantastic work to address the growing number of homeless young people. In Parliament, for example, Samantha has thanked Family Access Network (FAN) for the excellent homeless support services they provide such as transitional support and private rental brokerage, life-skills and volunteer programs and an equality support program. 
We need increased support for organisations such as FAN, and a real commitment to public housing in the East to address this housing crisis for young people. Samantha will continue to pressure the government to take action on this.
The Victorian Greens believe, like FAN, that affordable housing is a basic human right. Our young people in the East deserve better. 
SAFEGUARD THE GREEN WEDGE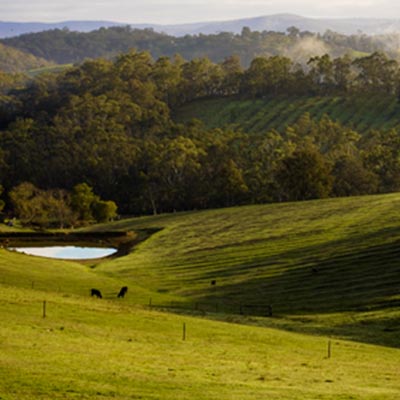 We are very lucky to have three of Victoria's twelve green wedges in the Eastern Metro region. 
Green wedges are the lungs of Melbourne and provide a vital safety net for biodiversity. 
For example, according to the Department of Sustainability and Environment, Nillumbik green wedge has 72 biosites, ten of which are of state significance, and 29 of regional significance. 
Visitors and residents alike benefit from experiencing and living in these beautiful landscapes, which also preserve Victoria's cultural heritage. 
Greens councillors within Eastern Metro have a long-standing commitment to protecting the green wedge. In her previous role as a Councillor in the Yarra Ranges, Samantha strongly opposed several planning decisions that threatened the value of these vibrant areas. You can read more here or here. 
In Parliament, Samantha will continue to help make sure our green wedges are protected for future generations.