Adam Bandt is the Federal Member for Melbourne.
He holds the portfolios of Employment and Workplace Relations; Science, Research and Innovation; Climate Change; and Energy.
Before becoming an MP, Adam worked as a public interest lawyer representing some of Melbourne's lowest paid workers, including outworkers in the clothing industry.
Adam has also represented many unions and worked on cases involving freedom of speech and implementation of international covenants into Australian law.
Adam received undergraduate Law/Arts Honours degrees at Murdoch University, where he won the Sir Ronald Wilson Prize for Academic Achievement.  
He completed a PhD at Monash University in 2008, which looked at the recent trend of governments suspending basic human rights in areas such as migration, workplace relations and criminal law.
Adam lives in Flemington with his wife Claudia, their two daughters and their dogs Max and Albi.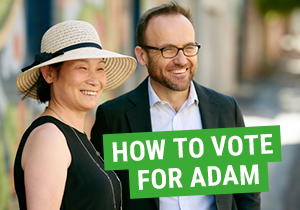 Click here to see Adam's how-to-vote card.
Contact Adam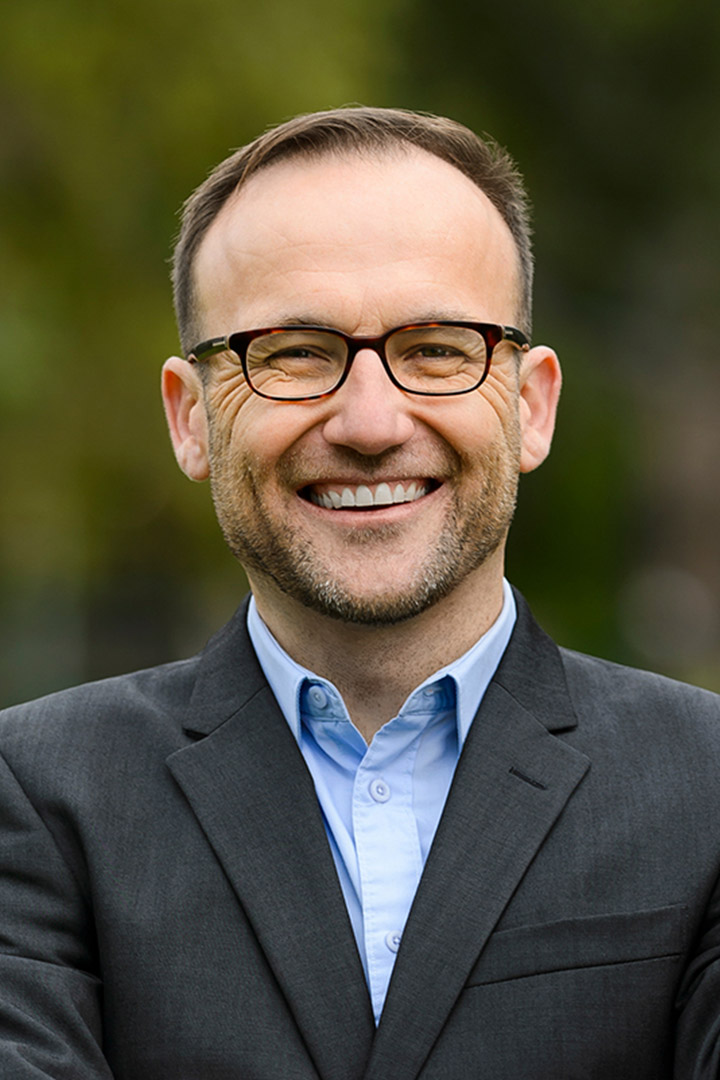 Electorate Office
GF1, 296 Brunswick Street
Fitzroy VIC 3065

Phone (03) 9417 0759
Fax (03) 9642 0599
Freecall 1300 883 502
Canberra Office
Suite R2-114
Parliament House
Canberra ACT 2600
Phone (02) 6277 4775
Fax (02) 6277 8583
Take action
Get involved with Adam's current campaigns.
Stop Adani
Labor are so close to backflipping, we need to finish this campaign strong. Then we need to use the momentum to stop new coal for good.
Power Australia
A publicly-owned, non-profit energy retailer delivering power for people, not for profit.
Change the date
We want a day where we can come together to reflect as a national community on our wonderfully diverse, open and free society. But January 26 is not that day.