Hi, I'm Jordon.
I'm not exactly your typical politician. I entered politics by chance in late 2017 and since then I've really shaken the place up. As a disabled person and the youngest person in the Senate, I'm exactly the kind of person the establishment wants to keep out.

Over the past decade, I've spent most of my free time out in the Western Australian community campaigning for a better future for all of us. I'm fiercely passionate about addressing the climate crisis, and I'm privileged to be a part of the growing climate movement led by some of our brightest young people. I've also spent a lot of time campaigning in the disability, health, and peace spaces in particular because they're so central to making our communities safe and secure for everyone.
Our community here in WA is made up of hardworking, compassionate people from so many different backgrounds, yet our Parliament doesn't reflect that diversity or our shared values. As your representative for Western Australia, I'm committed to listening to the community and prioritising your needs – not the needs of corporations and billionaires.
Now more than ever, we need Greens in the Senate to hold the major parties to account and keep them honest – because we know they're compromised by the demands of their corporate donors. 
Our movement is so powerful and I know that together we can create meaningful change – we already are. 
As your representative in the Senate for WA, I'm honoured to be the voice that represents all of us.
 

"Over the course of my life I've learned that to be a young person with a disability in contemporary Australia is to occupy the intersection of some of our society's most ingrained myths. At every opportunity I've worked hard to bust these myths and be a strong voice for the issues that matter. I will continue to do so in parliament as your senator for Western Australia."

 
Contact Jordon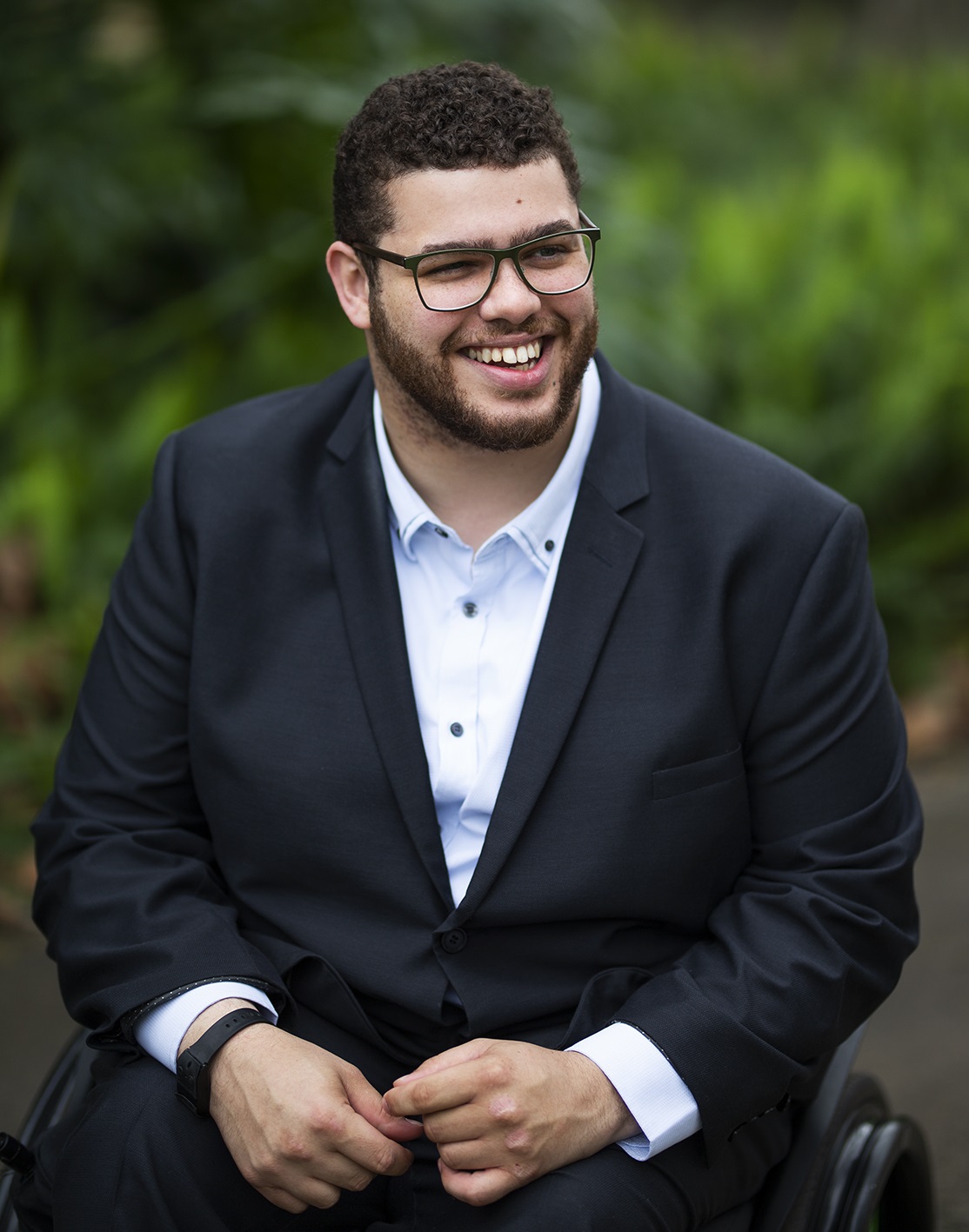 Perth Office
Level 1, Office 19, 140 William St, Perth WA 6000
Mailing Address
1.19, 140 William St, Perth, WA 6000
Phone (08) 6245 3310
Canberra Office
Suite SG-95, Parliament House, Canberra ACT 2600
Phone (02) 6277 3646
Email: senator.steele-john@aph.gov.au
Take Action
Get involved with Jordon's current campaigns.
Fix our NDIS
Our NDIS needs to be fixed, and disabled people must be at the centre of the conversation.
Climate Emergency
I call on all Federal members and senators to support a declaration of climate emergency by the Australian Parliament.