This wasn't the 2020 most of us had imagined. Between the bushfire crisis and the COVID-19 pandemic, we've all been knocked sideways.
But for many people, things haven't been easy for a long time. Before all this happened, we were staring down the climate and environment crisis and also supercharged economic inequality.
What we do next matters. Right now, we have a chance to map our way out of the jobs and economic crisis and also set up for a fairer, more sustainable future – tackling the climate crisis and ensuring everyone has what they need to live a good life.  
The only way to do that is through an economy-wide Green New Deal. And that's where you come in. This isn't just a Green New Deal for Australia. It's yours.
Together, we can create a cleaner, fairer future for all of us.
"This is the change I believe our country needs. This is the country I know is possible and this is the change I'll be fighting for. I hope all Australians will join us in this fight."

- Adam Bandt
What is a Green New Deal?
Right now we need a bold plan of action and investment to solve our biggest problems – supercharged economic-inequality, chronic unemployment and the environment and climate emergencies.
A Green New Deal is a government-led plan of massive investment and action to build a clean economy and a caring society. Under a Green New Deal, the government takes the lead in creating new jobs and industries, getting to zero-emissions as soon as possible and delivering universal services to ensure nobody is left behind.
But it's not just a plan for a clean energy transformation – it's a plan to right the injustices of the past and rewrite the rules between local communities and Canberra. Under a Green New Deal, people are in charge of their future and no one will be left behind. That's why it can't happen without you. Now is your chance to get involved.
PRINCIPLES OF A GREEN NEW DEAL
A Green New Deal for Australia is a bold solution to some of our biggest problems. To guide the development of a Green New Deal with local communities, we've developed the following four principles.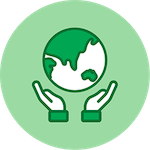 CLEAN & GREEN
A fair future is one where the
economy serves people and
the planet so we can all enjoy a
good life, a safe climate
and a healthy environment.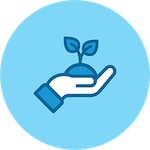 TRANSFORMATIVE
It will take significant and urgent
government investment to create
the scale and speed of change
that we need.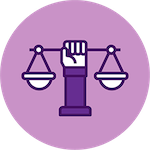 JUST & FAIR
Government has a responsibility
to ensure this transition is inclusive,
delivers climate justice and
ensures no one is left behind.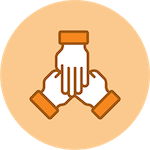 PEOPLE POWERED
We will be successful if we
build the vision together.
Building a Green New Deal together
Over the coming months, the Greens will be working to unite different parts of our community and make space for more voices to be heard as we develop our full plan for a Green New Deal. 
Like all the biggest moments in history, change starts with people coming together to demand a better world. 
It sounds big, but we can do it.
With your voices in the community and our voices in parliament,  we can fight for a plan that puts the needs of people and our planet before the private profit of big business. 
Use your time at home to build a better world. Join our fight for a Green New Deal.
Are you ready for a Green New Deal?
To create a Green New Deal for Australia is going to take all of us. Sign up to find out more about online events near you and how you can get involved.