This Strategic Plan should be read in the context of the organisational structure of The Australian Greens, a confederation of autonomous member bodies for each State and Territory, plus the Federal Party Room.
Strategic and operational planning is undertaken at all levels of the party from local to State/Territory, national and international. This Strategic Plan reflects the work of the national organisation and its particular interactions with State and Territory bodies within Australia, and collaborations we can achieve across our member bodies. This Plan also reflects our efforts as a member of the international movement of Green parties around the world.
As a movement we work with a set of shared values toward the common goals elaborated in The Charter as included in the Constitution of the Australian Greens. The national organisation of The Australian Greens brings together members to work collaboratively towards successful activity across the party. This Strategic Plan is implemented through an Operational Plan which focuses on The Australian Greens as an enabler of the party's success.
Our four pillars and charter
A message from the parliamentary leader
Many years ago, I realised getting into the Parliament and working with the community had the power to transform our country. Together, we could shape the national agenda and refocus the power of government on solving the problems that threaten to divide our society and destroy our planet.
I still hold that hope today.
I do so even though Australians have understandably lost faith in the government and in our institutions. That's because the Greens offer a real alternative at a time when it's never been more important to grow our movement and our collective power. 
Everything we do is powered entirely by our dedicated supporters and members around the country. Working together, we've achieved extraordinary things. Working together, we will achieve even more in the future.
There's no doubt we will face enormous challenges along the way – but we also have an incredible opportunity. This is our chance to put ourselves on a path to a more equal and caring future. To transform our country to be fairer, cleaner and better for everyone. To build a better normal.
In achieving our strategic goals, we'll work together to build a strong progressive movement, community campaigns for change and the representation in parliament that Australians want and deserve.
We have a big fight ahead of us, but we have so much to fight for. I look forward to fighting alongside you.
Adam Bandt MP
Our values
The Australian Greens are guided by four key values:
Courage
We tackle the difficult issues to get results and stand up for what is right and fair, even if it's unpopular.
Fairness
We provide equal opportunities; create safe spaces for meaningful political participation; and work for justice, equality, human rights and environmental sustainability.
Integrity
We consistently follow clear and documented processes, base decisions on transparent evidence, and champion reforms that ensure politicians are responsive to their constituents.
Inclusivity
We reach decisions via consensus, valuing every voice and continually evaluating what we understand inclusivity to mean.
We select our representatives from a diverse range of communities because we seek to represent all Australians in our policies — especially those who are marginalised from society.
Five goals to change the conversation and the world
Goal 1: Engage
Continue to increase our engagement with diverse members, supporters, candidates and elected representatives in our democratic and collaborative processes.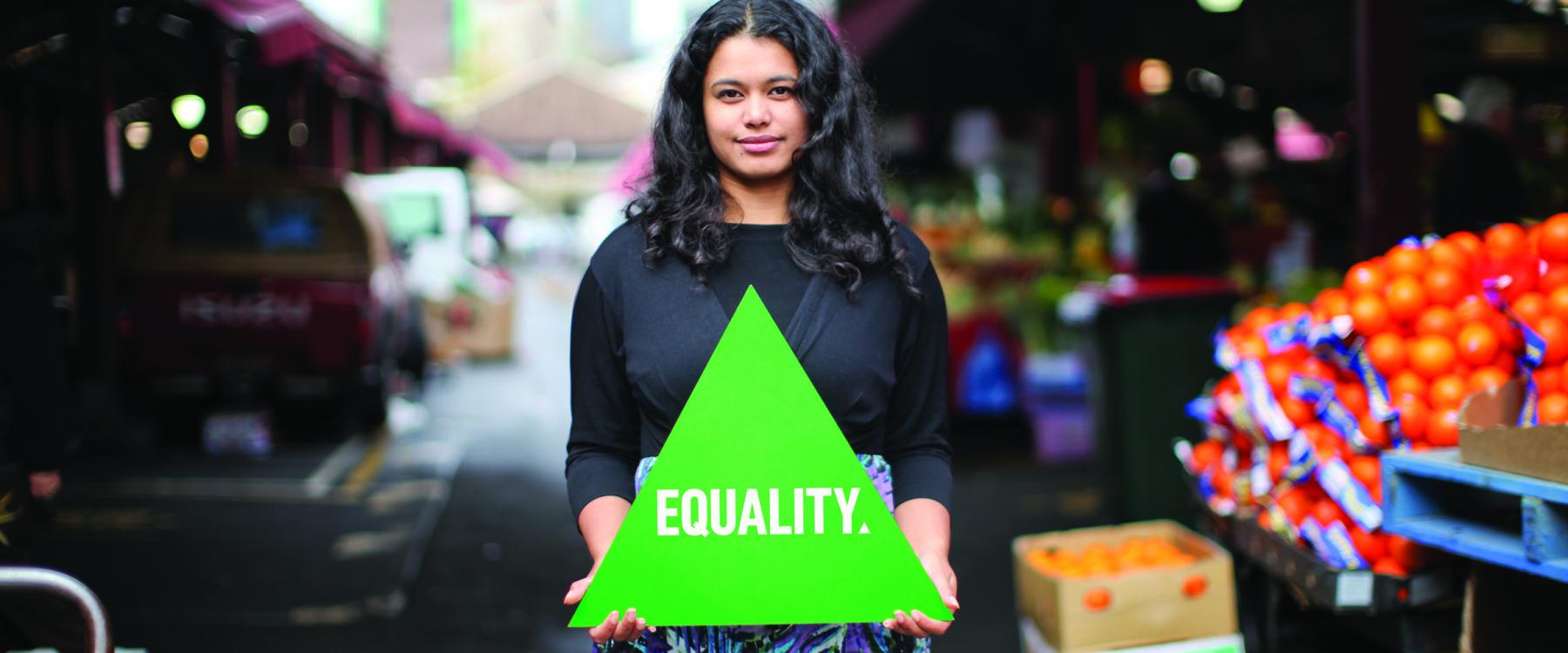 What will success look like?
Members, supporters, candidates and elected representatives reflect the diversity of Australia. They demonstrate a sense of shared ownership and democratic involvement in our party's participatory processes.
Key strategies
1. We will strengthen our relationships with under-represented communities to foster greater collaboration with the party.
2. We will adopt best practice in member engagement.
3. We will build additional capacity in affirmative action and participatory democracy.
How will we measure success?
Setting and monitoring targets for diversity and affirmative action.


 

More members are recruited and retained.


 

Monitoring the delivery of training across the party on accountability, affirmative action and participatory democracy.
Goal 2: Create
Continue to develop and refine a consistent narrative that is compelling to all constituents.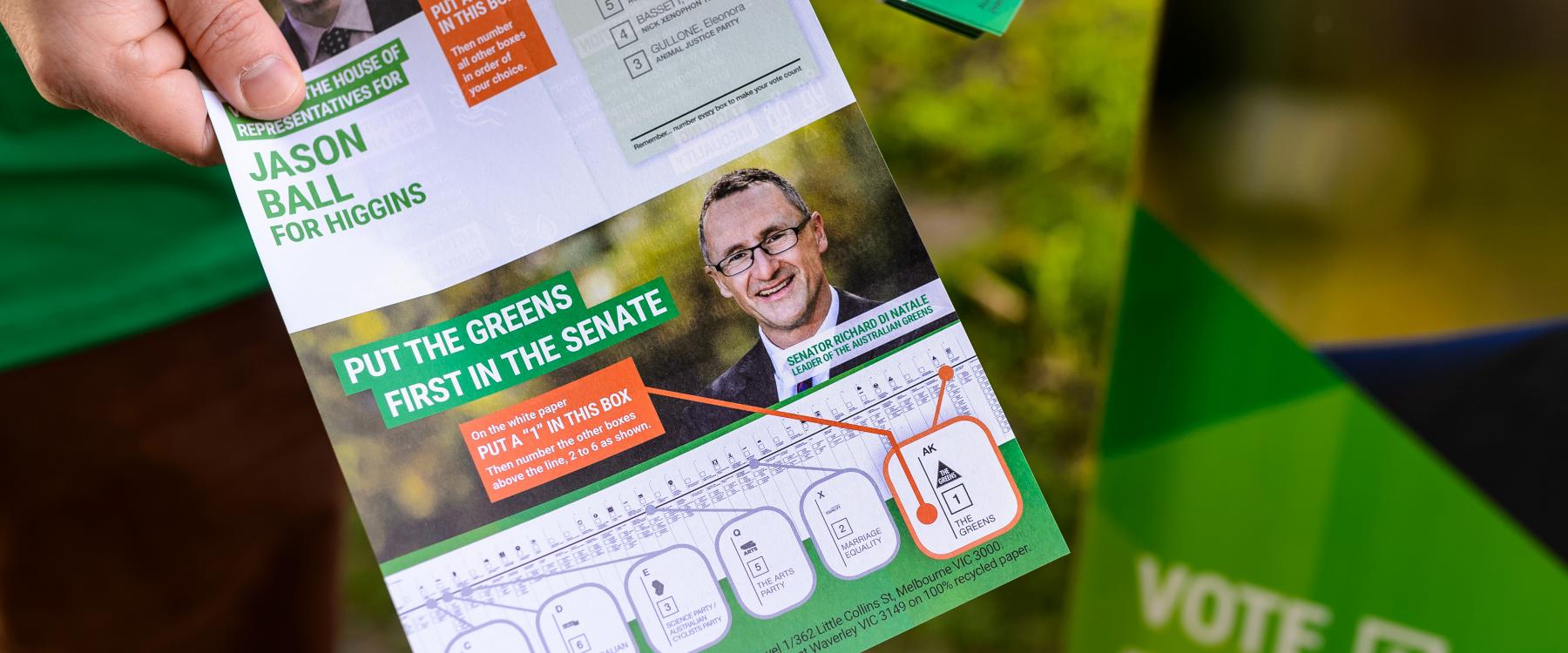 What will success look like?
Communities understand, contribute to, connect with and can articulate our story. They are inspired to join the Greens and to vote for us.
Key strategies
1. We will build on our compelling narrative and our strategy to communicate it effectively and broadly.
2. We will further build our capacity to share our narrative in a consistent and compelling way.
3. We will continue to utilise emerging technologies and communications theory to better connect with our communities and foster more opportunities for members and supporters to interact.
How will we measure success?
Campaign data indicates significant increases in community understanding of our policies and our narrative.


 

Membership survey data indicates a consistent shared understanding of what we stand for.


 

Our vote increases.
Goal 3: Win
Influence and win campaigns that connect with voters' values and interests.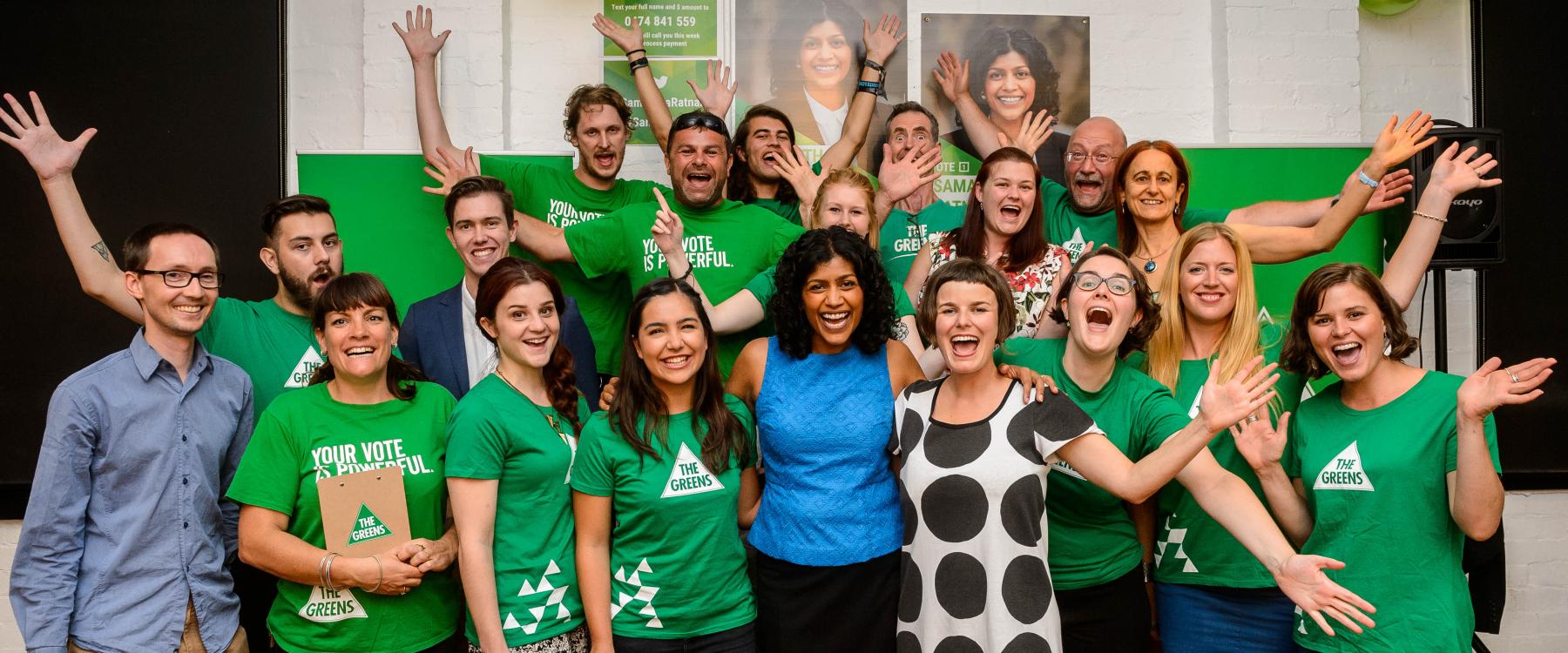 What will success look like?
Communities are engaged with and involved in our campaigns. They believe we can form a progressive government that contributes to creating a fairer, more sustainable world.
Key strategies
1. We will provide campaigners with innovative training and adaptable campaigning tools.
2. We will create campaigns that communicate our policies in an accessible way.
3. We will develop strategic alliances with like-minded organisations.
4. Our elected representatives will campaign for the implementation of initiatives reflecting our policies and principles through all levels of government and within the community.
5. Create, support and deliver effective election and community campaigns.
6. We will support and positively engage with social movements for positive change.
7. We will encourage Greens members to play a valued role within civil society.
How will we measure success?
We meet our fundraising targets to underpin professional campaigns.


 

We achieve targeted increases in numbers of members and supporters involved in campaigning activities.


 

Increased positive public sentiment relating to our campaigns.


 

Increase our vote

.


 

Our candidates are elected to all levels of government.


 

Our elected representatives receive support for policy action (eg inquiries, royal commissions), change (eg legislation) and outcomes (ie real world changes)  to implement Greens initiatives at all levels of government.


 

Our elected representatives are in power-sharing arrangements with governments.


 

The party conducts and supports effective community campaigns.
Goal 4: Secure
Secure our long-term financial sustainability.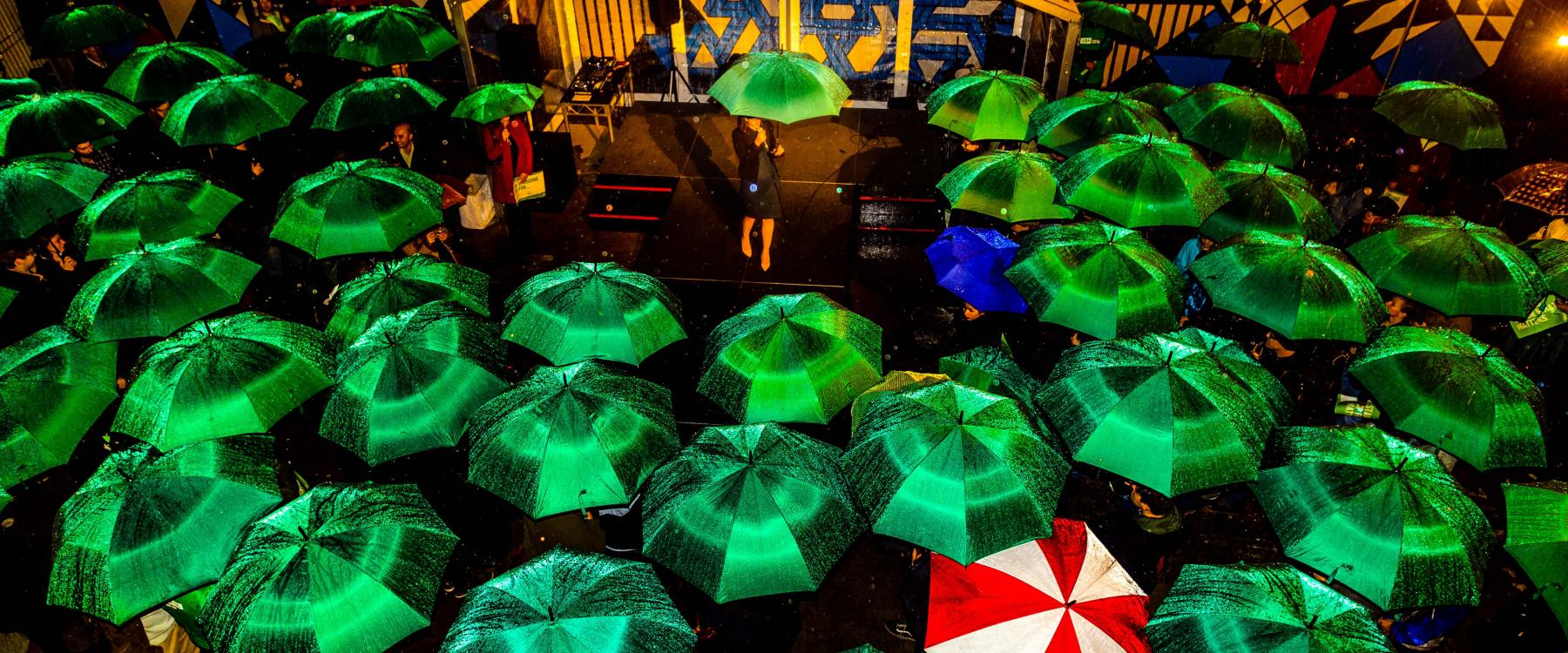 What will success look like?
We have reliable sources of on-going funding to maintain and develop our party. Transparent budgeting across the party supports the achievement of our strategic goals. We maintain a high level of financial literacy in our party management.
Key strategies
1. We will ensure a progressive, transparent and equitable funding model.
2. We will pursue collaborative practices for sustainable financial management across the party.
3. We are committed to building the financial management capacity of key internal stakeholders across the party.
4. We will continue to improve processes for effective planning of income and expenditure.
5. We will continue to adopt and use best practices for fundraising, financial management and reporting.
How will we measure success?
An agreed funding model continues to be applied across the party.


 

Ongoing tailored financial management training programs are delivered across the party

.
 

Our funding sources are diversified

.
 

Our program delivery in relation to costs and benefits is transparent and accountable.
Goal 5: Strengthen
Strengthen the effectiveness of our party.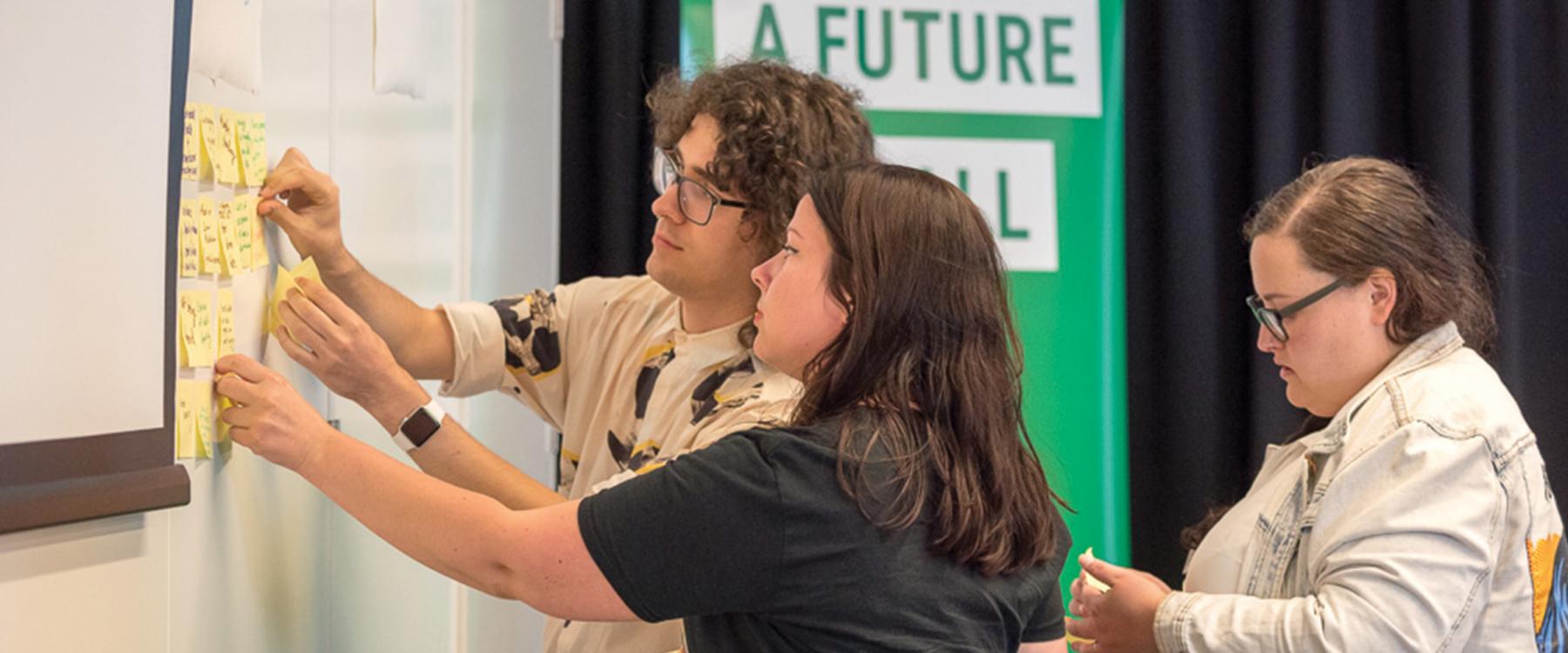 What will success look like?
Everyone in the party understands the purpose and functions of our national organisation. Member Bodies make use of a well-resourced national organisation and share their resources with each other.
A shared service model for key functions is designed and implemented.
Staff and volunteers are supported in realising their capacity and offered training to help develop their skills and expertise.
Key strategies
1. As office bearers, elected representatives, staff and volunteers we are committed to supporting each other.
2. We will actively identify and manage risks.
3. We will support the implementation of capability frameworks[1] to guide workforce planning decisions and learning and development plans, as required.
4. We will implement a coordinated approach that facilitates better communication and resource sharing across the party.
How will we measure success?
We retain key people

.
 

Risks are identified early and effectively managed.


 

Best practices are shared

.
 

Unnecessary duplications of structures, systems and activities are eliminated

.
 

Our systems and processes are maintained as fit-for-purpose.
[1] A capability framework is a set of detailed descriptions of the key behaviours, and underlying skills, knowledge, abilities and attributes, which are required for successful performance in an organisation, team, or job.