The Australian Greens National Strategic Plan 2017-2020 is the culmination of extensive consultations with our members and reflects our collective aspirations for the Australian Greens to 2020.
It brings together contributions from thousands of members from all around Australia, and recognises the many challenges and opportunities that face our community, our planet and our party in an ever-changing political environment.
Developed in consultation with our National Council and State and Territory Greens Parties, the Operational Plan aims to determine how best to utilise our collective resources to implement the Strategic Plan and ultimately achieve our identified goals.
The document is dynamic in nature, and will be reviewed each year to ensure that we're achieving our goals.
A message from the parliamentary leader

I am so proud to be involved with the only Australian political party thinking about the future, putting people before politics and standing up for our environment.
The green grassroots movement represents the future of politics. It's a future that's fairer, a future that's smarter and cleaner. It's a future that's compassionate, one that embraces all of us and leaves nobody behind. It's a future that prioritises people and our natural world ahead of big corporations and those looking to make quick profit.
Our members, supporters, candidates and elected representatives are proud to do politics differently.
Our party's greatest strength lies in the thousands of motivated and committed members and supporters right across the country who are working to advance our shared progressive values. It's the unwavering dedication of our people that continues to see us grow as a power in Australian politics.
In achieving our strategic goals, we'll work together to build a strong progressive movement, community campaigns for change and the representation in parliament that Australians want and deserve.
The Greens are the genuine alternative to politics as usual that Australia and the world needs right now. I look forward to working with you to ensure that the future is brighter for all of us.
Senator Richard Di Natale
Our values
The Australian Greens are guided by four key values:
Courage
We tackle the difficult issues to get results and stand up for what is right and fair, even if it's unpopular.
Fairness
We provide equal opportunities; create safe spaces for meaningful political participation; and work for justice, equality, human rights and environmental sustainability.
Integrity
We consistently follow clear and documented processes, base decisions on transparent evidence, and champion reforms that ensure politicians are responsive to their constituents.
Inclusivity
We reach decisions via consensus, valuing every voice and continually evaluating what we understand inclusivity to mean.
We select our representatives from a diverse range of communities because we seek to represent all Australians in our policies — especially those who are marginalised from society.
Five goals to change the conversation and the world
Goal 1: Engage
Engage diverse members, supporters, candidates and elected representatives in our democratic and collaborative processes.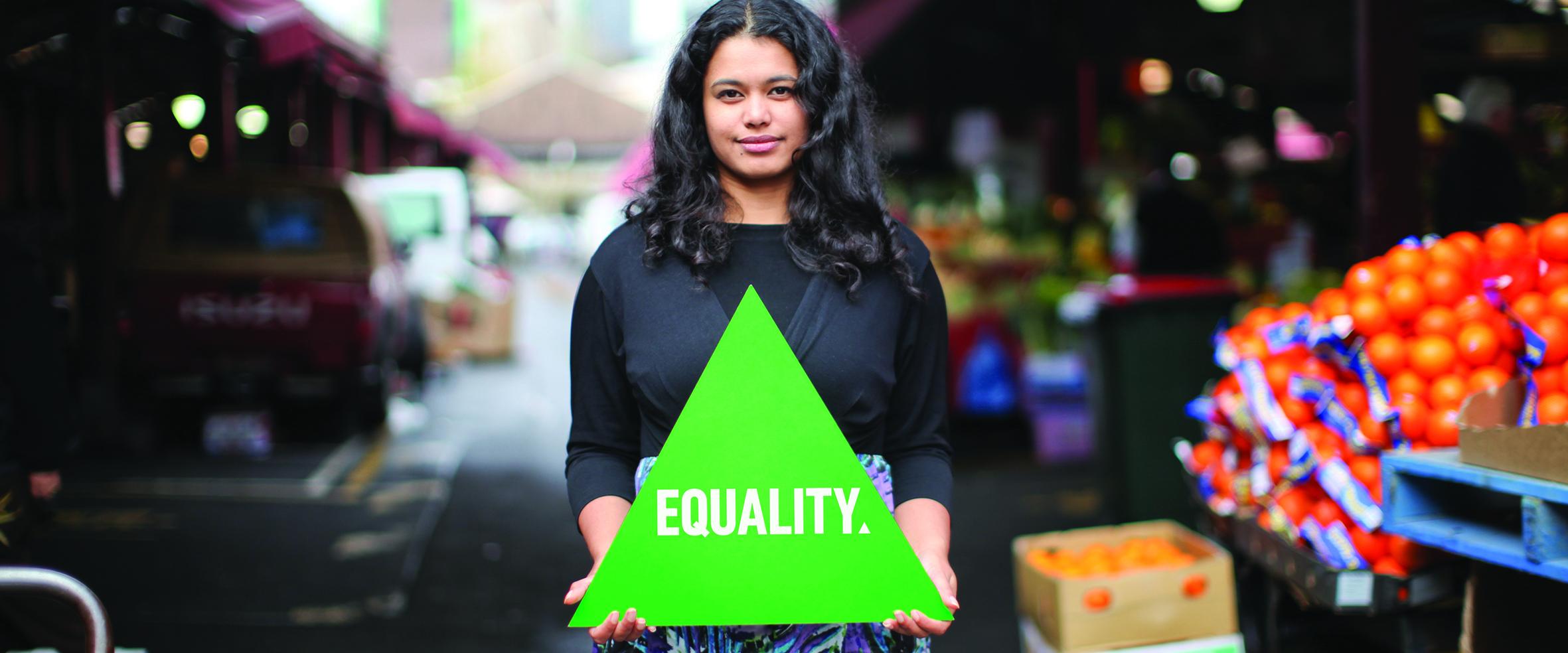 What will success look like?
Members, supporters, candidates and elected representatives reflect the diversity of Australia. They demonstrate a sense of shared ownership and democratic involvement in our party's participatory processes.
Key strategies
1. We will strengthen our relationships with under-represented communities to foster greater collaboration with the party. 

We will get there by:

Increasing the diversity of our members, candidates and Greens community;
Improving regional and rural connections and engagement;

Providing more opportunities for financial support to empower involvement;

Providing and improving training and development opportunities;

Growing and engaging the international Greens community.

2. We will further develop clear and varied pathways for involvement.

We will get there by:

Distributing communications that inform and engage volunteers, members and the community;

Developing and improving tools and processes to support the work of members, staff, and volunteers;

Providing consistently strong support to engage our members and volunteers.

3. We will build additional capacity in affirmative action and participatory democracy.

We will get there by:

Setting affirmative action and diversity targets and monitoring progress annually;

Reviewing and updating existing policies and processes to ensure we are making measurable progress.
Goal 2: Create
Create a consistent narrative that is compelling to all constituents.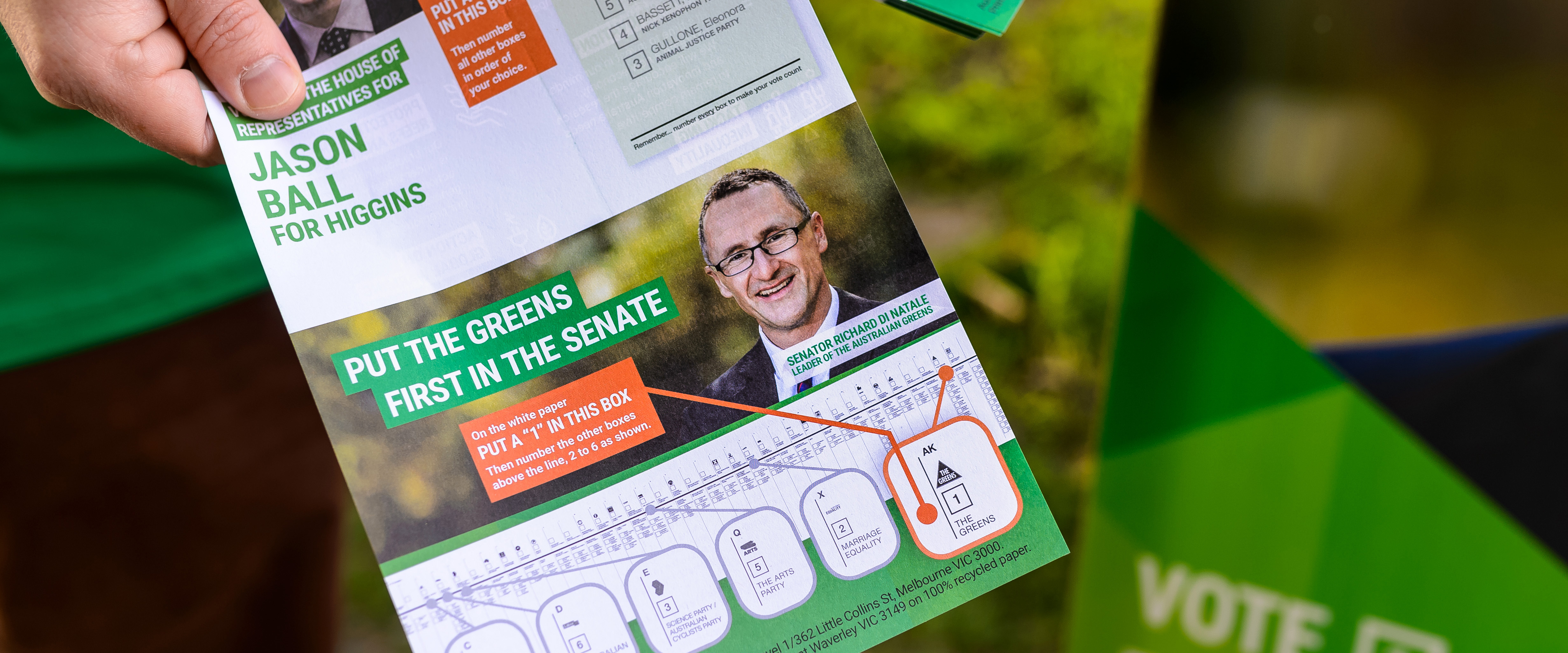 What will success look like?
Communities understand, contribute to, connect with and can articulate our story. They are inspired to join the Greens and vote for us.
Key strategies
1. We will develop our compelling narrative and a strategy to communicate it effectively and broadly.

We will get there by:

Continuing to develop a strong brand and accompanying narrative;

Investing in and improving our messaging and its delivery;

Undertaking research to evaluate the reach and effectiveness of our communications.

2. We will build the capacity of our internal stakeholders to share our narrative in a consistent and compelling way.

We will get there by:

Improving internal communications across our organisation through the use of better tools and processes;

Exploring new and innovative initiatives to share our narrative.

3. We will further develop and utilise emerging technologies and communications theory to better connect with our communities and foster more opportunities for members and supporters to interact.

We will get there by:

Investing in support services and training;

Growing and empowering our community through online technologies.
Goal 3: Win
Win campaigns that connect with voters' values and interests.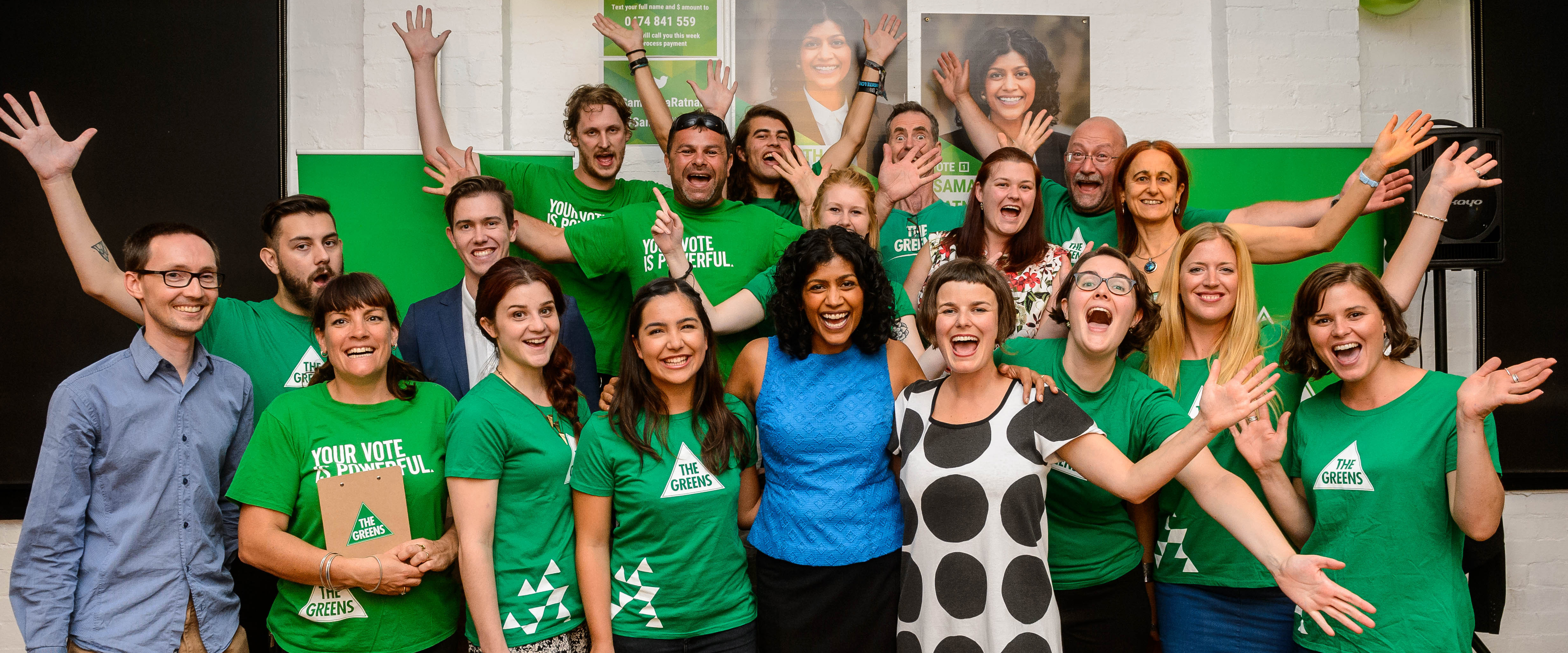 What will success look like?
Communities are engaged with and involved in our campaigns. They believe we can form a progressive government that contributes to creating a fairer, more sustainable world.
Key strategies
1. We will provide campaigners with innovative training and adaptable campaigning tools.  

We will get there by:

Boosting training in communications, media and campaign management;

Investing in the development of IT tools;

Providing improved resources for candidates and campaigns;

Improving election practices and protocols backed by thorough research.

2. We will create campaigns that communicate our policies in an accessible way.

We will get there by:

Strategically investing in new and old media;

Improving our use of  digital communications;

Investing in research that tests the effectiveness of our messaging;

Improving policy literacy across the party;

Providing ongoing campaign support across the party.

3. We will develop strategic alliances with like-minded organisations.

We will get there by:

Building and maintaining strong connections with relevant groups and organisations in the development and implementation of our policies.
Goal 4: Secure
Secure our long-term financial sustainability.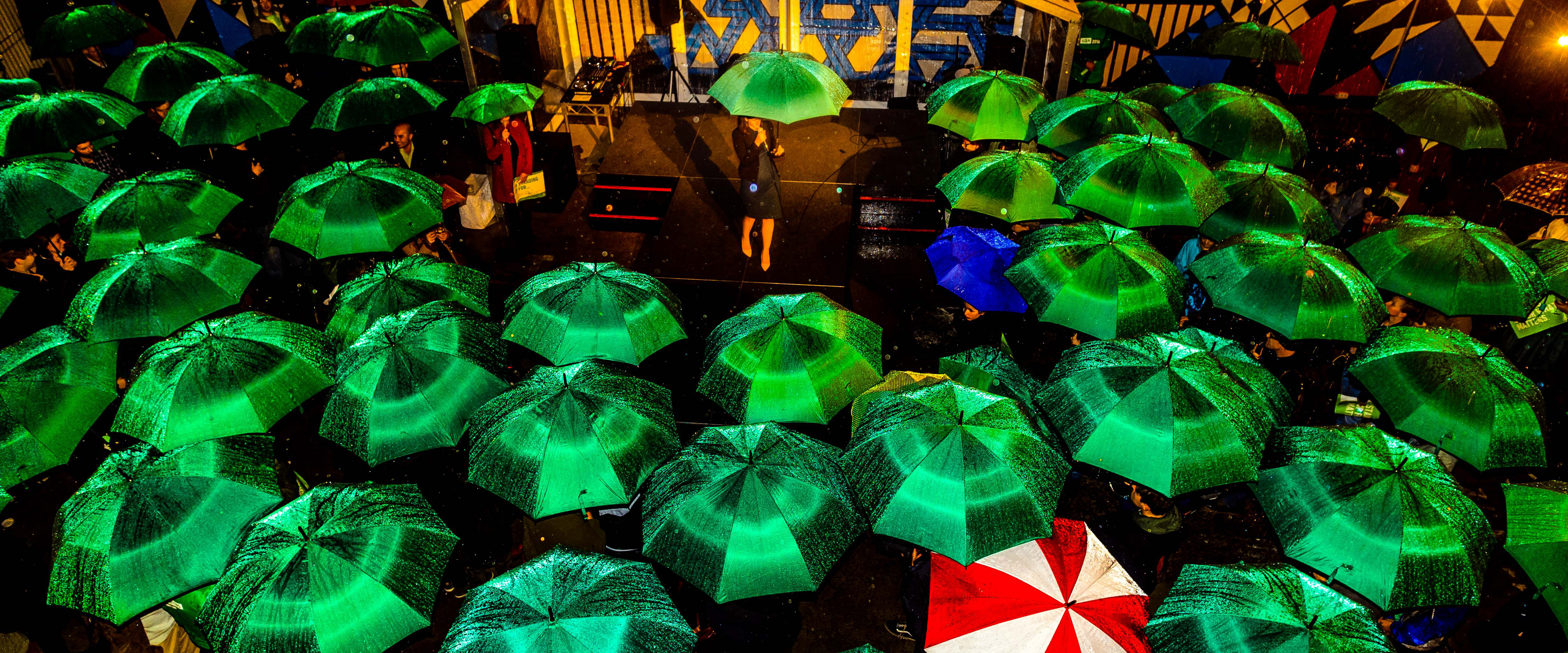 What will success look like?
Stable sources of regular funding are in place. Transparent and equitable budgets facilitate the achievement of our strategic goals. We have an ongoing high level of financial literacy in our party management.
Key strategies
1. We will finalise and implement a progressive, transparent and equitable funding model.

We will get there by:

Ensuring that State and Territory Member Bodies contribute funding to national initiatives in ways reflecting their capacity and recognising their need to maintain strong and financially sustainable organisations of their own.

2. We are committed to building the financial management capacity of key internal stakeholders across the party.

We will get there by:

Providing regular training in financial literacy for National Council;

Pursuing efficiencies in financial administration and management across the Party.

3. We will improve processes for effective evaluation of income and expenditure.

We will get there by:

Establishing and improving protocols for budgeting, resource tracking and management of reserves.

4. We will continue to adopt and use best practices for fundraising, financial management and reporting.

We will get there by:

Running effective appeals, campaigns and fundraising initiatives;

Improving transparency and  reporting on fundraising activities;

Ensuring complete compliance with regulatory requirements;

Improving the presentation of financial reports to increase their usefulness to users.
Goal 5: Strengthen
Strengthen the effectiveness and resourcing of our national organisation.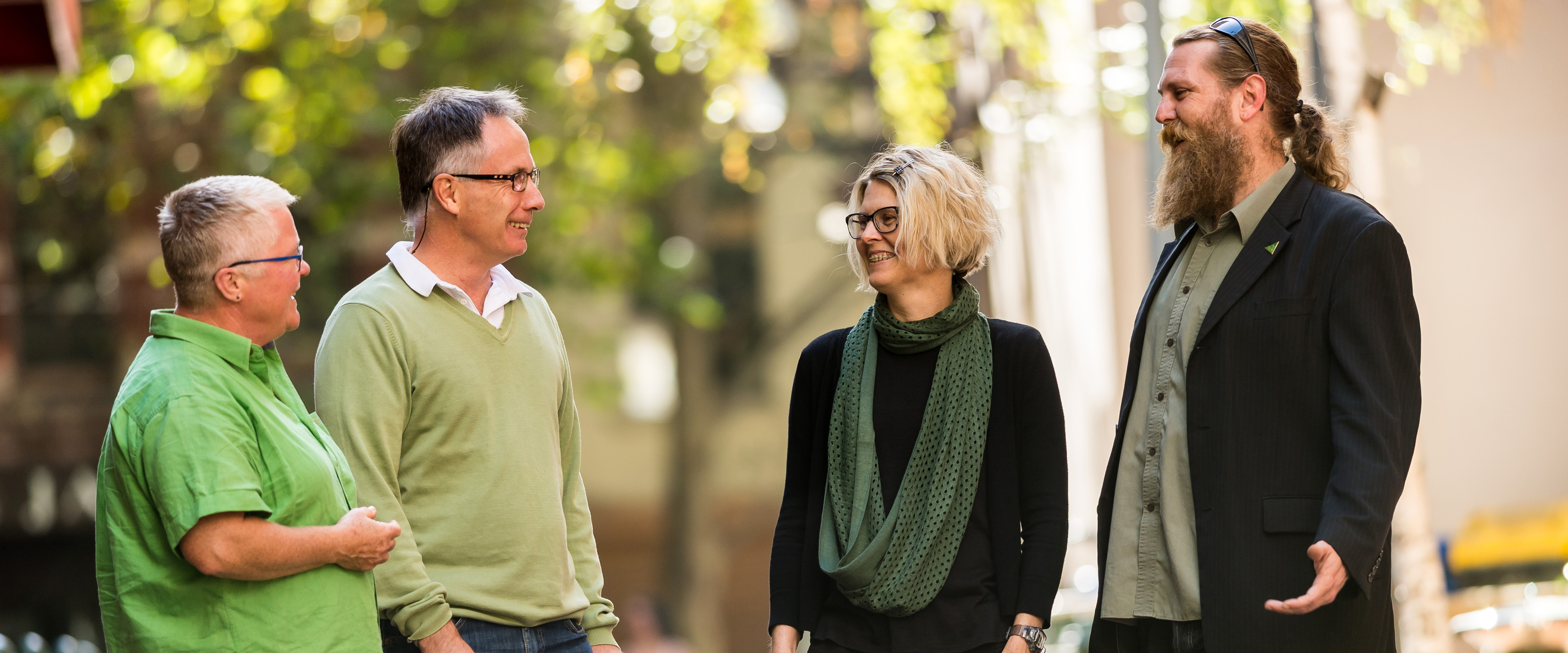 What will success look like?
Everyone in the party understands the purpose and functions of our national organisation. Member Bodies make use of a well-resourced national organisation and share their resources with each other.
Key strategies
1. We are committed to supporting our office bearers.
 

We will get there by:

Reviewing position descriptions, election processes and the organisational capacity to create paid office bearer positions;
Reviewing staff capability requirements.

2. We will create a capability framework to guide workforce planning decisions and learning and development plans.

We will get there by:

Improving training, supervision and support to staff to promote efficient and high quality performance;

Providing relevant training and development opportunities to our staff, members, and volunteers;

Monitoring the capacity of the organisation and progress on implementation of our Operational Plan to ensure gaps are identified and strategies are developed to address them.

3. We will implement a coordinated approach that facilitates better communication across the party.

We will get there by:

Improving our collaborative systems and processes;

Strengthening communication between national and state bodies;

Coordinating key operational activities across the Party and maximising efficiency, collaboration and economies of scale.

4.

Develop a "hybrid" service model with lead providers being the National Office, or an individual Member Body, or joint Member Bodies.

We will get there by:

Streamlining cross-party processes and sharing resources;

Updating data management and IT platforms for consistency across the Party.